Jeremy Corbyn will pledge to put "kindness" back into British politics as he starts unveiling the policies he hopes will define his party's electoral fightback.
In his first conference speech following his overwhelming victory in Labour's leadership contest, Mr Corbyn will also address his right-wing critics by declaring that he "loves" his country and wants to lead a party that backs "prosperity and success".
Significantly, the first initiative Mr Corbyn will outline will be directed at small businesses, with a pledge to extend statutory maternity and paternity pay to Britain's five million self-employed workers.
He will also call on Labour to develop a package of measures to help small and medium-size enterprises, to address criticisms that his left-wing platform is anti-entrepreneurial.
I want open debate, I will listen to everyone, I firmly believe leadership is listening
"Many people like the independence and flexibility self-employment brings to their lives," he will say. "And that's a good thing. We need to look at all the ways we can support self-employed people and help them to grow their businesses."
Mr Corbyn's speech is expected to strike a very different tone from that of his predecessor, Ed Miliband, and build on his campaign promise to "do politics differently".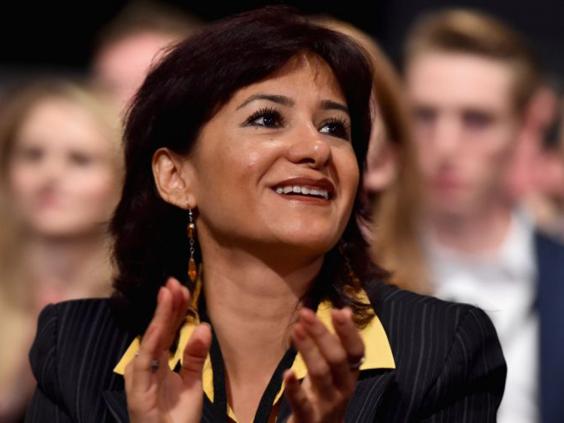 Aides suggested he was keener to outline how he would capitalise on the enthusiasm of the supporters who were attracted to his leadership campaign rather than attack David Cameron and the Tories.
However, he has decided to pull back on a plan to explicitly apologise for Labour's role in the Iraq War for fear that it would overshadow the rest of his speech. That apology will now be made at a later date.
The speech will be shorter than those traditionally given by party leaders at conference. In a break with tradition, he will not be joined on the stage at the end by his wife Laura Alvarez. "She will be in the audience," said a Labour spokesman.  
In a statement of how he will run the party following policy disagreements with members of his new Shadow Cabinet, Mr Corbyn will promise not to impose policies from the "top down" and say he is prepared to "listen" to all parts of the party.
He will also outline how he intends to approach politics in Westminster with a pledge to promote a "kinder, more inclusive" form of political debate that is led from the "bottom up, not top down".
It follows a plea by his shadow Chancellor John McDonnell for leading Labour figures who stepped down from the front bench following Mr Corybn's victory to return.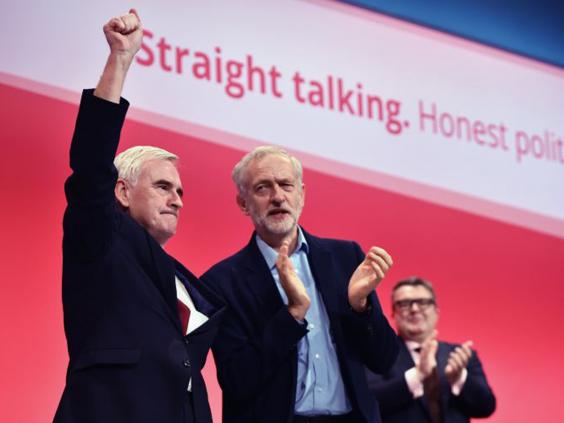 But Mr Corbyn's speech is unlikely to placate those on the right of the party who believe that, despite talk of "consensus", he will move the party decisively to the left and fail to win back disillusioned former Labour voters.
Speaking in private, one former Shadow Cabinet minister said bluntly: "We've got to go away and come up with some decent policies for when he fails."
In an attempt to win around the sceptics, the new leader will suggest he is willing to compromise on his views – if a majority of the party is against him. "I don't believe anyone has a monopoly on wisdom," he will say. "I want open debate, I will listen to everyone, I firmly believe leadership is listening.
"These values are what I was elected on: a kinder politics and a more caring society. We are going to put these values back into politics."  
It is a sense of fair play, these shared majority British values, that are the fundamental reason why I love this country and its people
Mr Corbyn will also indirectly respond to criticism that he is unpatriotic, following his admission that he failed to sing the national anthem during a service to commemorate the Battle of Britain.
In at least two passages in the speech, he declares that he loves his country and respects "British values", while arguing that Labour is best placed to reflect that in Government.
"During the leadership campaign it was wonderful to see the diversity of all the people in the country," he will say. "[But] even more inspiring was the unanimity of their values. 
"A belief in fair play for all, solidarity and not walking by on the other side of the street when people are in trouble. 
"Respect for other's point of view. It is this sense of fair play, these shared majority British values, that are the fundamental reason why I love this country and its people."  
In a policy pledge, Mr Corbyn will say Labour would introduce paid paternity leave for the self-employed and increase the maternity support for self-employed women.
"One in seven of the labour force now work for themselves. With that independence comes insecurity and risk. There's no Statutory Sick Pay if they have an accident at work. There's no Statutory Maternity Pay for women when they become pregnant. It's no surprise nine out of ten self-employed people don't think the welfare system is fair to them."
Reuse content