The Department for Work and Pensions has been accused of taking a "cavalier attitude" to closing 78 local jobcentres across the country after it emerged it had not even conducted an impact assessment of the policy. 
Ministers denied that the sites to be closed were chosen using Google Maps after many MPs, including a number of Conservatives, raised concerns about the plans in Parliament at the end of January.
Now Ministers have admitted that the key statutory exercise has not yet been conducted. The Department for Work and Pensions (DWP) said the buildings are not being used to their full capacity and that it can conduct impact assessments later.
Some jobseekers will have to travel significantly further to sign on every fortnight after the closures, as they are required to do so by law. Being late for a jobcentre appointment can cause a person to be stripped of their £73-a-week unemployment benefit. 
Louise Haigh, the Labour MP for Sheffield Heeley, said the policy will hurt the most vulnerable, after being told by DWP minister Damian Hinds that the Government could not provide figures on how many people on Employment and Support Allowance – a key disability benefit – would be affected by the closer of a jobcentre in her constituency.
"To make a decision like this without even conducting an impact assessment demonstrates the cavalier attitude of this Government towards the most vulnerable," she told The Independent.
"If they don't even know who the closures will impact on, whether the disabled or those who are digitally excluded, how can they possibly say people will get the support they need? 
"Yet again we are seeing this Government cutting corners in areas which can ill afford to be neglected."
The jobcentre in Ms Haigh's constituency, on Eastern Avenue, is set to be closed and her constituents will have to travel across town to sign on if the plans go ahead. 
Another plan to close the jobcentre in Calder Valley was branded "a disaster" by the area's Conservative MP, Craig Whittaker, in the Commons last month, while Jake Berry, MP for Rossendale and Darwen said the Government appeared to be in "la la land".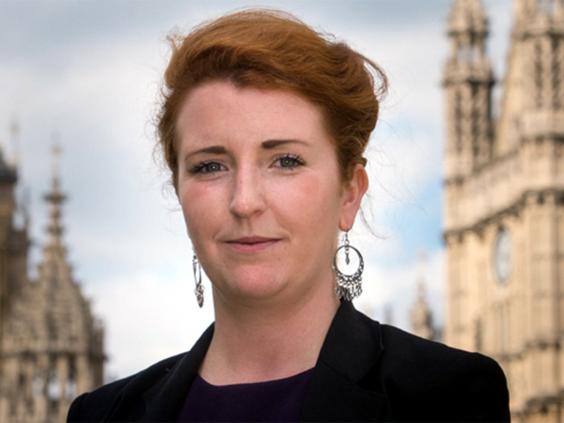 The Government previously said it wanted to limit closures if people had to travel an extra 20 minutes by public transport to sign on at a different job centre. This rule appears to have been broken in a significant number of cases, however.
The Public and Commercial Services Union (PCS) said the plan would make life harder for claimants and that the policy would undermine the support that jobcentres provided. The Government has admitted that compulsory redundancies could be unavoidable as part of the closures, though it says it will try to relocate some staff to other offices.
The most ridiculous reasons people had their benefits sanctioned
The most ridiculous reasons people had their benefits sanctioned
1/16

"One case where the claimant's wife went into premature labour and had to go to hospital. This caused the claimant to miss an appointment. No leeway given"

2/16

"It's Christmas Day and you don't fill in your job search evidence form to show that you've looked for all the new jobs that are advertised on Christmas Day. You are sanctioned. Merry Christmas"

3/16

"You apply for three jobs one week and three jobs the following Sunday and Monday. Because the job centre week starts on a Tuesday it treats this as applying for six jobs in one week and none the following week. You are sanctioned for 13 weeks for failing to apply for three jobs each week"

4/16

"A London man missed his Jobcentre appointments for two weeks because he was in hospital after being hit by a car. He was sanctioned"

2011 Getty Images

5/16

"You've been unemployed for seven months and are forced onto a workfare scheme in a shop miles away, but can't afford to travel. You offer to work in a nearer branch but are refused and get sanctioned for not attending your placement"

2013 Getty Images

6/16

"You are a mum of two, and are five minutes late for your job centre appointment. You show the advisor the clock on your phone, which is running late. You are sanctioned for a month"

7/16

"A man with heart problems who was on Employment and Support Allowance (ESA) had a heart attack during a work capability assessment. He was then sanctioned for failing to complete the assessment"

Copyright (c) 2015 Rex Features. No use without permission.

8/16

"A man who had gotten a job that was scheduled to begin in two weeks' time was sanctioned for not looking for work as he waited for the role to start"

9/16

"Army veteran Stephen Taylor, 60, whose Jobseeker's Allowance (JSA) was stopped after he sold poppies in memory of fallen soldiers"

2014 Getty Images

10/16

"A man had to miss his regular appointment at the job centre to attend his father's funeral. He was sanctioned even though he told DWP staff in advance"

2014 Getty Images

11/16

"Ceri Padley, 26, had her benefits sanctioned after she missed an appointment at the jobcentre - because she was at a job interview"

Jason Doiy Photography

12/16

"A man got sanctioned for missing his slot to sign on - as he was attending a work programme interview. He was then sanctioned as he could not afford to travel for his job search"

2012 Getty Images

13/16

"Mother-of-three Angie Godwin, 27, said her benefits were sanctioned after she applied for a role job centre staff said was beyond her"

14/16

"Sofya Harrison was sanctioned for attending a job interview and moving her signing-on to another day"

15/16

"Michael, 54, had his benefits sanctioned for four months for failing to undertake a week's work experience at a charity shop. The charity shop had told him they didn't want him there"

16/16

"Terry Eaton, 58, was sanctioned because he didn't have the bus fare he needed to attend an appointment with the job centre"
Mark Serwotka, general secretary of PCS, said: "After ramping up sanctions, and turning jobcentres from places to go for help into places of conflict and suspicion, the Tories now want to make life even harder for claimants. 
"Jobcentres provide a lifeline for sick, disabled and unemployed people, and forcing them to travel further would undermine the support they need to get back to work or into training."
A DWP spokesperson said: "We will be conducting a full impact assessment as part of our planning for a more efficient jobcentre network before any final decisions are made."
Reuse content