It is quite an achievement to have been sacked by Ken Livingstone for being too  left-wing, but that fate befell John McDonnell when the pair were leading resistance  to Margaret Thatcher's government at the Greater London Council.
The pair fell out spectacularly when Mr McDonnell, who was Red Ken's deputy, refused to abandon the GLC's low fares policy even when it was ruled illegal.
The episode was an early sign that the new shadow Chancellor finds it difficult to compromise over the left-wing views that have driven his career in politics.
For his first 18 years in parliament, that meant an often lonely struggle to keep the light of full-blooded socialism burning with just a handful of comrades including Dennis Skinner, Diane Abbott, Michael Meacher – and Jeremy Corbyn.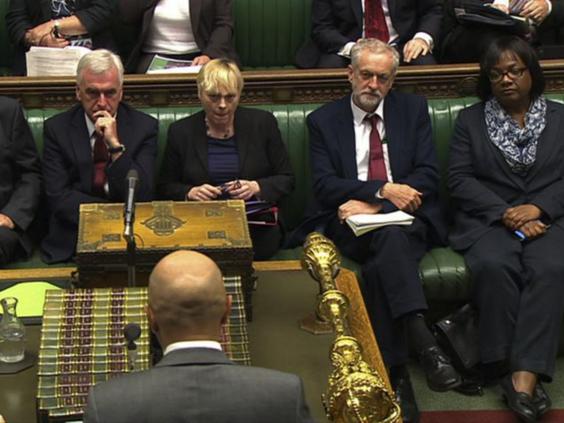 Now the man whose Who's Who entry spoke of "generally fermenting [sic] the overthrow of capitalism", finds himself facing George Osborne across the dispatch box. There will have been few such dramatic clashes of ideology in the Commons since the 1980s.
Mr McDonnell's promotion will give him a platform to argue for steep increases in tax on companies and wealthy individuals, as well as "the people's quantitative easing", to help pay for massive investment in infrastructure schemes. He will argue for nationalising the railways and energy companies and against the expansion of Heathrow Airport, which is situated in his constituency.
His arrival in the second most important post in Labour ranks marks a previously unimaginable twist of events for the man who could not muster enough support from other MPs to get on the leadership ballot paper in either 2007 or 2010.
His failure was not only a reflection on his personal style – some colleagues find his manner abrasive – but also the unfashionability of his outlook in the Blair, Brown and Miliband years.
The 64-year-old MP for Hayes and Harlington was not afraid to court controversy during his years in the political wilderness. In 2003 he called for IRA members to be honoured for their role in the armed struggle. He said: "It was the bombs and bullets and sacrifice made by the likes of [hunger striker] Bobby Sands that brought Britain to the negotiating table. The peace we have now is due to the action of the IRA."
When he was campaigning for the leadership in 2010, he told supporters that he would like to go back in time to assassinate Margaret Thatcher – a remark which he later stressed was a joke. He had another Tory woman in his sights last November when he tore into the former Employment minister Esther McVey, asking a pre-election rally: "Why are we sacking her? Why aren't we lynching the bastard?"
As he rebelled against the Labour leadership over welfare reforms this year, he declared: "I would swim through vomit to vote against this bill. And listening to some of the nauseating speeches in support of it, I might have to."
Mr McDonnell has had no experience of ministerial office, but unlike his leader, he can point to his track record as an administrator. At the GLC he handled its £3bn a year budget – which he described as like being the Chancellor for  London.
Reuse content