Nurses, teachers and train drivers could find themselves banned from striking even if a majority of workers vote to take industrial action, as part of a widescale crackdown on union power to be unveiled by the Government.
Under new legislation to be introduced in the Commons, strikes by key public-sector workers will be deemed illegal unless they are supported by at least 40 per cent of all of those eligible to vote.
The move, which has been condemned by unions, means that any worker who abstains in a strike vote or forgets to return their ballot paper will effectively be deemed to be opposing the move.
The new law will cover key public-sector workers including health, education, fire and transport. The rules will also apply to Border Force staff and those who work in nuclear decommissioning.
If the proposed legislation had been in place before the most recent London Underground strike, industrial action by two of the four unions that took part would not have reached the threshold and could not have gone ahead. Transport for London said this would have resulted in the company being able to operate a limited service rather than closing all Tube lines and stations.
Under the last Government moves to curtail union power were blocked by the Liberal Democrats.
Strike action by union members, outside what the Government classes as vital public services, will also be curtailed with a new 50 per cent turnout threshold for industrial action to be legal.
There will also be a new four-month time limit for industrial action so that mandates are "always recent", and a new requirement for unions to provide a clear description of the trade dispute and the planned industrial action on the ballot paper.
Business Secretary, Sajid Javid, claimed that while the Government recognised trade unions had a "constructive role to play in representing their members' interests", the Government had to "balance their rights with those of working people and business".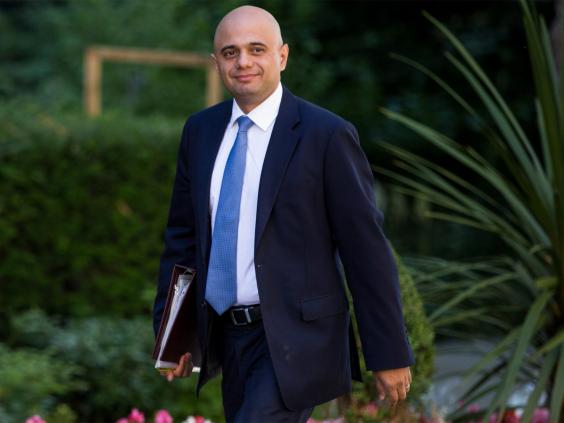 "These changes are being introduced so that strikes only happen when a clear majority of those entitled to vote have done so," he said.
But Frances O'Grady the TUC General Secretary said the Bill was "an unnecessary attack on workers' rights and civil liberties" that would "shift the balance of power in the workplace". "Getting a pay rise or defending terms and conditions will become far harder for working people," she said. "Even when ballots meet the Government's new thresholds, employers will soon be able to break strikes by bringing in agency workers.
"If ministers were really interested in improving workplace democracy they would commit to online balloting. However, they would rather silence protests against their cuts to children's centres, libraries and social care."
Unison general secretary, Dave Prentis, added: "The Bill proves the Government is not on the side of working people. These unfair changes will make it much harder for nurses, teaching assistants, midwives and other public-sector workers to ever strike for a pay rise or challenge the behaviour of bad employers.
"These spiteful proposals will deny millions of ordinary workers a voice at work."
Reuse content