In these summer months, the view from the back window of Caxton House, on the western side of Jeremy Corbyn's parliamentary constituency, is of plush greenery. If it were now winter, and the trees were bare, you might see the very desirable homes that are only yards away, each house worth than £1m, on quiet streets where the notices warn you that if you leave your car parked without a resident's permit on display, it will be clamped.
That is Islington as outsiders imagine it – cappuccino country inhabited by people who are so well off and liberal that they will vote Labour even if Labour threatens to put up their taxes, because they can afford to.
But through the front windows of Caxton House there is a very different vista. This is the Elthorpe Estate, built by the council in the 1970s, where there is high unemployment and all the related problems, including ill health, social isolation, and gang violence. One of the basic services available in the Caxton House community centre is access to the internet, for people who do not own a computer or smartphone.
"What you have got here is symbolic of the whole Islington area: it's that contrast, with us sort of in the middle," said Paul Furze, who has run Caxton House since 2011. "Islington's like that – pockets of high income, high wealth next to estates where you have got a multitude of different issues."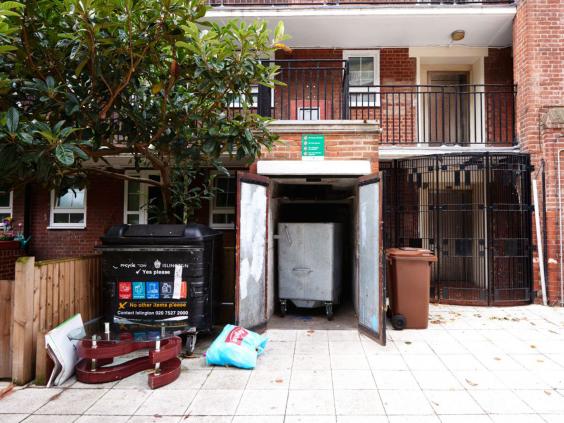 Phillip Watson, who runs the Manor Gardens Community Centre at the opposite end of the Islington North constituency, makes the same point: "The perception of Islington is often of a lot of people who are very happy. Actually, it's one of the strengths of Islington that rich people live alongside poor people. That helps social cohesion. It's better than what we see in other parts of the country, where it is so ghettoised."
Of course, the poor may not be there forever, because the Government-imposed cap on housing benefit could drive claimants out of the more desirable parts of London, while there is no shortage of people wanting to buy their way in.
A lady emerging from her house in Tavistock Terrace – which is worth more than £1m, though it is neither detached nor semi-detached and the neighbours on one side are council tenants – said that an estate agent's leaflet drops through her letter box almost every week asking if she wants to sell.
A glance at the estate agent's window in Holloway Road reveals that there was a two-bedroom former house on offer at £1.1m – but it was snapped up almost as soon as it went on the market.
There is not much point in visiting the estate agents unless you have access to substantial funds.  The cheapest rented property they can offer is a two-bedroom flat at £340 a week.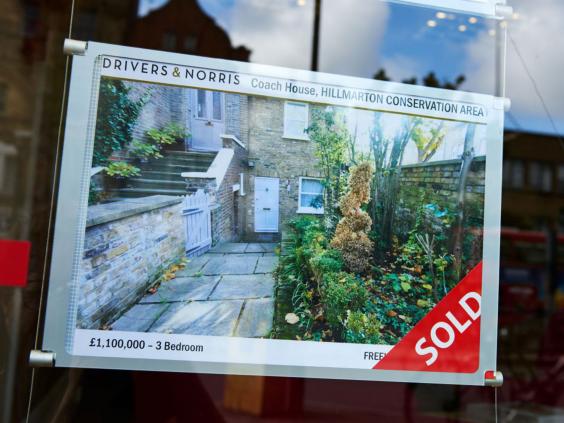 If, on the other hand, you are so hard up that you need to part with your belongings just to scrape together the money to get through the week, there are two pawnbrokers' shops around the corner on Seven Sister Road, only a couple of minutes' walk away.
For all its obvious wealth, Islington is ranked as the 14th most deprived borough out of 354 in England. One third of Islington's children live in overcrowded homes. The borough has the highest level of depression in England.
This is Islington North, where Mr Corbyn has served as the local MP for 32 years. He is a very well-known figure here, and popular, too. Even the people from the wealthy parts of Islington seemed to be enjoying the way their local man has become the talk of the nation. Mr Furze praises him as a "fantastic" local MP. There are exceptions, naturally. On Fonthill Road, The Independent spoke to a group of shopkeepers who were no fans of Corbyn, largely because of the high rates charged by Islington's Labour council.
Labour leadership: The Contenders
Labour leadership: The Contenders
1/2 Jeremy Corbyn

Jeremy Corbyn started off as the rank outsider in the race to replace Ed Miliband and admitted he was only standing to ensure the left of the party was given a voice in the contest. But the Islington North MP, who first entered Parliament in 1983, is now the firm favourite to be elected Labour leader on September 12 after a surge in left-wing supporters signing up for a vote.

PA

2/2 Andy Burnham

Andy Burnham started out as the front-runner in the leadership election, seen as the candidate of the left until Jeremy Corbyn entered the race. The former Cabinet minister has found himself squeezed between the growing populism of Corbyn's radical agenda and the moderate, centre-left Yvette Cooper, not knowing which way to turn. It has attracted damaging labels such as 'flip-flop Andy', most notably over his response to the Government's Welfare Bill. He remains hopeful he can win enough second preference votes to take him over the 50 per cent threshold ahead of Corbyn.

PA
Varnavas Moutari, a Greek Cypriot who has lived in this part of London for 45 years, said: "If he gets elected, there is not going to be any credible opposition party. He'll practically destroy the Labour Party, and that's not going to be any good to anybody."
And talking to residents on the sprawling Andover Council Estate, we were joined by a young woman who, on being told we were discussing Jeremy Corbyn, remarked: "No, I don't even know who he is. What is he?"
That was unusual. A more common reaction was that of Hamit Ersozoglu, a former university student who sought asylum in the UK many years ago after falling foul of the Turkish government. He said: "If the public have got some problem, he is everywhere. He's so honest. He is inside the people. Everybody loves Jeremy Corbyn."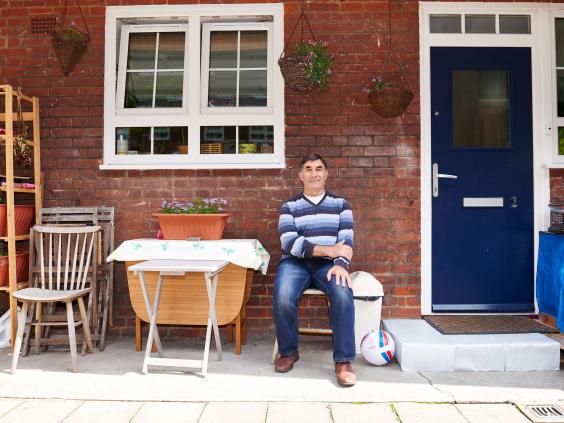 Despite the pressures of the leadership campaign, Corbyn has not neglected his constituency. He turned up last week – as he does every year – to present awards to volunteers at the Manor Gardens Community Centre, a project that David Cameron would describe as the Big Society. He also kept a regular engagement at Caxton House on Saturday, and delivered an impromptu speech in the car park.
But in previous years, he would turn up on his own, looking scruffy in an open-necked shirt, and put everyone at ease. Since his leadership campaign took off, he brings in his wake a fleet of advisers, reporters and cameras.
If he returns next year the Rt Hon Jeremy Corbyn, leader of Her Majesty's Loyal Opposition, there will be an even bigger circus, and an ever growing risk that he will draw hostile attention.
If that happens, the day will surely come when he will wish he had never landed himself in the relentlessly tiresome job of being a party leader. There will be days when he will long to go back to being plain old Jeremy, doing what he did so well for long – looking after his local patch.
Reuse content