Jeremy Corbyn's latest outing at Prime Minister's Questions was a "f***ing disaster", according to a critical Labour MP.
John Woodcock, a persistent critic of the Labour leader, tweeted and then quickly deleted a stinging criticism of Mr Corbyn's performance.
"F***ing disaster. Worse [sic] week for Cameron since he came in and that stupid f***ing list makes us into a laughing stock," he posted, before quickly deleting it. 
A screenshot  of the tweet however began to circulate, and a system which post a notification whenever an MP deletes a tweet also verified its existence.
Mr Woodcock later said he was "sharing frustration with a colleague" – having accidentally posted a private message to his main timeline.
He said he and the colleague were "despairing at [the] way [the] Tories [are] getting away with it".
This Wednesday the Labour leader attacked David Cameron over disability benefit cuts and pressed him on further U-turns and future policies.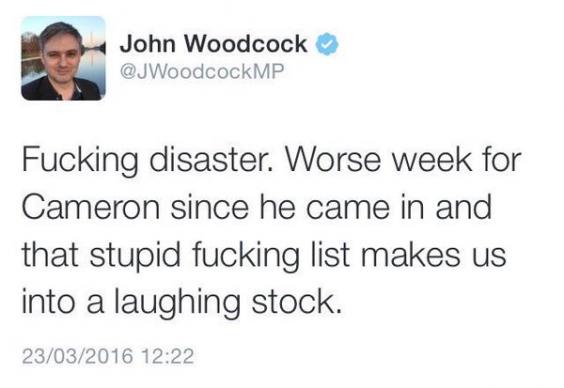 Mr Cameron however hit back with jibes about a leaked list which purported to show which MPs a senior aide to Mr Corbyn believed to be "hostile" to him.
The Labour leader's office denied it had seen the list before.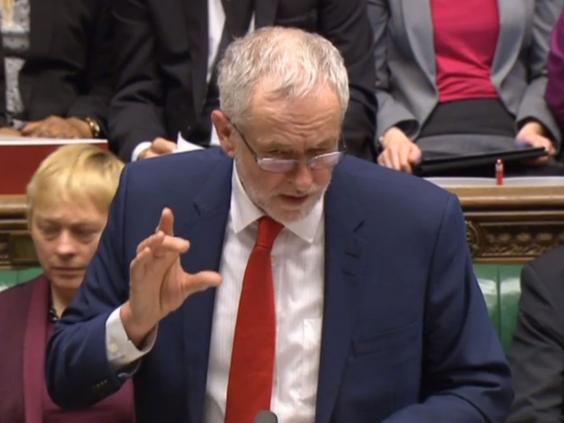 Mr Woodcock himself is included in the "hostile" category of the document. 
He has a narrow majority in the seat of Barrow and Furness, where employment is heavily based around the renewal of the Trident nuclear weapons system.
Dave Brown on Jeremy Corbyn
Dave Brown on Jeremy Corbyn
1/8 30 December 2015

Corbyn's reshuffle

2/8 4 December 2015

Corbyn and the Syria bombing vote

3/8 15 October 2015

Corbyn asks questions from the public at PMQs, meanwhile backbenchers plot to oust him

4/8 9 October 2015

Corbyn is unavailable to attend the Privy Council

5/8 1 October 2015

Conference rejects Corbyn's call to debate Trident

6/8 29 September 2015

At Labour conference Corbyn and McDonnell press for a Robin Hood tax

7/8 19 September 2015

Corbyn's hopes for a 'new politics' look optimistic in the face of a media barrage

8/8 16 June 2015

Corbyn enters Labour leadership race
The MP, who supported last-placed Liz Kendall in the Labour leadership election, has persistently criticised Mr Corbyn over his stance on nuclear weapons. 
In September last year he was recorded telling a party gathering that Labour as "f***ed" under Mr Corbyn's leadership.