A Labour government would protect children from "commercial pressures" to drink too much alcohol, eat too much sugar and to smoke, the party will pledge today.
Its public health strategy makes clear that Labour would impose maximum limits on the levels of fat, salt and sugar in foods marketed mainly to children. Options include a 9pm watershed for junk food commercials on television. Although they are banned during children's programmes, health campaigners claim many children see such adverts during family programmes.
According to Labour, such measures are needed to ensure the NHS is sustainable in the long term.  It argues that unless the rise in obesity and diabetes is halted, the cost of diabetes to the NHS would rise from £10bn to £17bn a year by 2035.
Labour is promising "targeted action on high strength, low-cost alcohol", which it says fuels binge drinking and does most harm to health. It is considering rules on minimum prices and bottle-size. If Labour wins power in May, it would immediately bring in standardised cigarette packaging to "halt the industry's increasingly sophisticated methods of recruiting new, young smokers."
Labour's plans  will be criticised by some business leaders, already worried about Ed Miliband's interventionist stance. But the party denies it is adopting a "Big Brother"  or "finger-wagging" approach,  saying it would help people take responsibility for their own health.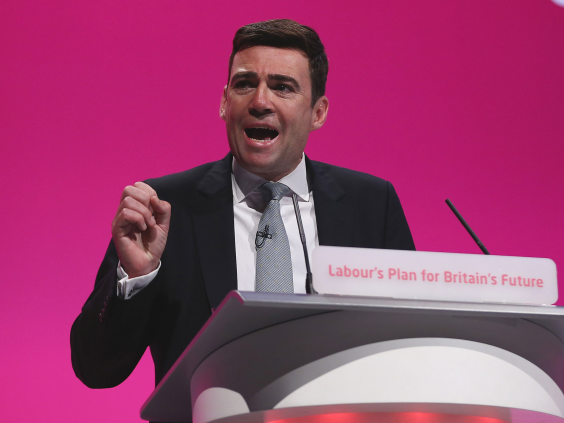 By the time they leave school, all young people would have access to emergency first aid training, including how to help someone suffering a  heart attack and using defibrillators, which would be  located in major public places like shopping centres, airports and train stations.
Labour would put the promotion of physical activity at the heart of its public health policy, bringing in new, easily understood recommended levels. It would include a "basic minimum" for everyone, and a "national ambition" that at least 50 per cent of people achieve it by 2025.
Andy Burnham, the shadow Health Secretary, will say in a speech to the Demos think tank today: "Labour has traditionally led the way on public health and this new approach will chart a new course towards a healthy nation in the 21st century. Children will need better protection from the pressures of modern living and the harm caused by alcohol, sugar and smoke and Labour will not flinch from taking the action needed to provide it. David Cameron and his Government are too close to powerful vested interests to stand up for our children."
Luciana Berger, the shadow Public Health Minister, will say: "We are setting out our clear intention to take robust action to protect children from harm where voluntary measures have failed, including regulating to limit the amount of sugar, fat and salt in food marketed substantially to children."
Ms Berger will add: "We want every adult to be able to make informed, healthy choices that are right for them. Whether it is deciding to cycle to work, taking up sport or quitting cigarettes, we are setting out a range of actions we will take to support people to achieve this."
Reuse content