Labour is being urged to embrace radical welfare reform in an attempt to stop George Osborne laying another "political trap" for the party by challenging it to support his £12bn of benefit cuts.
John Healey, a candidate in the election for Labour's deputy leader, has proposed that the party reduces the welfare budget by switching part of the £24bn-a-year housing benefit bill to housebuilding.
Writing on The Independent's website, the former Housing Minister argued that Labour should outflank the Chancellor so that he cannot bounce  the party into backing more welfare cuts. Mr Osborne will unveil some of the £12bn of savings in his Budget next month.  In the last Parliament, Labour backed some of  the Tories' cuts but was still seen by some voters as "the welfare party."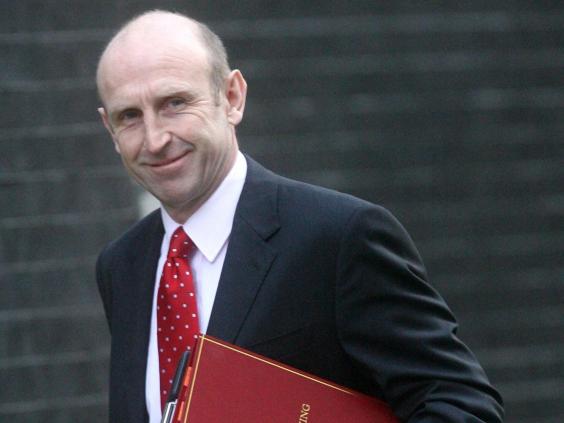 Mr Healey said: "Instead of waiting to be hit by the Tories' questions, we have to hit back hard and establish a bigger argument that we deal with welfare costs by getting to grips with the root causes of those costs."
He added: "We can't spend this parliament debating welfare costs on Tory terms again, so our challenge is to sidestep the narrow Tory narrative and start  making a bigger case for bringing benefits down."
Mr Healey revealed that he drew up a 60-page report for Ed Miliband on a "benefits to bricks" policy last year. It argued that the Government's decision to raise council and housing association rents to 80 per cent of market rates would increase the housing benefit bill by £5.4bn over 30 years on the homes built in the last parliament alone.  The report said Labour could pledge to build 100,000 new social housing properties a year by 2020, funded by housing benefit savings over 27 years.  It calculated that over 30 years, every £1 invested in such homes would generate £1.18 of savings.
What does five more years of the Tories mean for Britain?
What does five more years of the Tories mean for Britain?
1/8 Welfare payments will be slashed

One of the most controversial parts of the Conservative manifesto was to cut benefits for the working age poor by £12 bn over the next three years. But during the campaign they only said where £2 bn of these savings would come from. That leaves £10 bn still to find. Some experts think the only way they can close that gap is by means testing child benefit – with millions of families losing out

Getty

2/8 There will be tax cuts for those in work and those who die

The Tories will increase the threshold at which the 40p rate of tax becomes payable to £50,000 by 2020. They haven't said so but it is also likely that at some point in the next five years they will abolish that 45p rate of tax altogether for the highest earners. They also want to increase the effective inheritance tax threshold for married couples and civil partners to £1m

Getty

3/8 There will be an in/out EU referendum in 2017

The next two years are going to be dominated by the prospect of a referendum on Britain's membership of the EU. First off David Cameron has the daunting task of negotiating a deal with other EU leaders an acceptable deal that he can sell to his party so he can go into the referendum campaigning for a 'yes' vote. This may be unachievable and it is possible that the Tories may end up arguing to leave. Opinion polls show Britain is divided on EU membership, one poll this year showed 51% said they would opt to leave compared to 49% who would vote to stay in

Getty

4/8 There will be more privatisation of the NHS

Having won the election the Tories now have a mandate to go further and faster reforming the NHS. In order to make cost savings there is likely to be greater private involvement in running services, while some smaller hospitals may lose services they currently provide like A&E and maternity units

Getty

5/8 There will be many more free schools – and traditional state schools will become a thing of the past

The Tories plans to create 500 new free schools and make 3,000 state schools become academies. They will also carry on reforming the Department of Education and remove more powers from local authorities over how schools are run

Getty

6/8 On shore wind farms will be a thing of the past and fracking will be the future

Government spending on renewable energy is under real threat now the Lib Dems are no longer in power with the Tories. Subsidies are likely to be slashed for off-shore wind farm and other green energy supplies. Meanwhile there will be generous tax break for fracking as ministers try and incentivise the industry to drill for onshore oil and gas

Getty

7/8 There maybe more free childcare – but not necessarily

In the campaign the Tories pledged to double the amount of free early education for three- and four-year-olds from 15 hours a week to 30. The extra hours would only be offered to working families where parents are employed for at least eight hours a week. However they have not said where the money will come from to fund the pledge

Getty

8/8 Workers' rights could be reduced

The Tories want to slash business regulation, merge regulator and cut costs. The Lib Dems stopped them from reducing the employment rights of workers in power – but these are now under threat

Getty
Mr Healey said the Labour leadership told him the party could "do more after the election that we can say before it." But he said: "People weren't convinced we had a plan or could do the job. They couldn't see we had a different vision or believe we'd make a difference to them."
Nominations for Labour's leadership election open on Tuesday and the five candidates seeking to succeed Mr Miliband are staking their claim at a hustings meeting for the party's MPs and peers tonight.
Andy Burnham, the shadow Health Secretary, and Yvette Cooper, the shadow Home Secretary,  warned that Labour should not become too close to the Tories - a sideswipe at Liz Kendall, who is seen as the Blairite candidate.
Mr Burnham said the party should not distance itself from everything it did under Mr Miliband's leadership, saying he was right to address inequality. Ms Cooper said the party should not "fall into the trap" that Britain's economic problems were caused by overspending by the previous Labour government.
Ms Kendall told the Parliamentary Labour Party: "We didn't lack lots of policies in the last five years. We lacked a clear vision. That is the job of a strong leader – to set the direction and build a strong team. That is what I will do."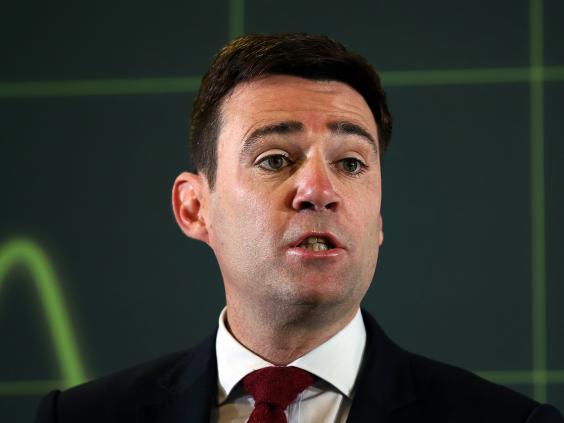 The shadow Care Minister said: "We could have won in 2015. We can win in 2020 but only if we make the change we need. If we stick with the politics of the last election we will lose the next."
Also taking part in the hustings were Mary Creagh, the shadow International Development Secretary, and Jeremy Corbyn, a left-wing backbencher.
Reuse content