The Liberal Democrats and Labour MPs opposed to Jeremy Corbyn's leadership will have to "work together" to create an "effective opposition" to the Government, Sir Vince Cable has said. 
In some of the strongest indicators yet that a form of 'Lib-Lab pact' could be achieved, the former Liberal Democrat Business Secretary said he was already "happily engaged" with people in the Labour party "trying to create common ground".
He claimed that Labour under Mr Corbyn was "nowhere near being a challenger for Government" and warned that the UK risked becoming a "one-party state" under the Conservatives with no convincing opposition. 
While admitting any formal merger between the Lib Dems and disgruntled Labour MPs was still a distant prospect he said that "practical cooperation" with elements of the Labour party was possible and that the issue would come to the fore in the wake of the EU referendum campaign.
His comments came amid continuing speculation over Labour's anticipated Shadow Cabinet reshuffle, with reports suggesting that Islington South MP Emily Thornberry could be brought in to replace Hilary Benn as Shadow Foreign Secretary within days. 
However, another of the Shadow Cabinet members believed to be in the firing line, culture spokesman Michael Dugher, insisted he did not expect to see a major reshuffle, saying that it would be inconsistent with Mr Corbyn's vision for the party. 
He said that reshuffle rumours were often the creation of "over-enthusiastic aides" and ambitious MPs, joking that if all reports were to be believed, Labour would be reduced to "a politburo of seven". 
"In my experience having worked closely with previous leaders, there's a reason why they tend to be a bit reluctant to go down the path of big reshuffles," he told BBC Radio 5's Pienaar's Politics. "And that's because they do try and hold the party together, they do recognise that the Labour Party is a broad church not a religious cult, that you need people of different backgrounds and try and get the best possible talents."
The Labour leadership is reported to have abandoned plans to demote chief whip Dame Rosie Winterton, after Shadow Cabinet colleagues threatened resignations were she to go. The position of Maria Eagle, the Shadow Defence Secretary, is however, still understood to be under threat, ahead of an expected vote on renewing the Trident nuclear missile system this year. Ms Eagle supports renewal, while Mr Corbyn is opposed. 
The Sunday Telegraph meanwhile reported that shadow attorney general Emily Thornberry is being lined up to replace Mr Benn, with Mr Corbyn understood to be seeking a more unified position in the Shadow Cabinet on defence and foreign affairs.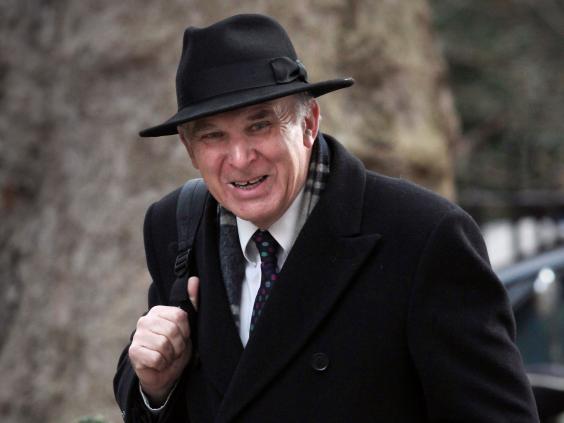 A Labour spokesman declined to comment on reshuffle rumours, or cooperation with the Liberal Democrats. 
However, a number of Labour backbenchers said that while they did not want to see a "revenge reshuffle", they did not anticipate a split within the party. 
Stephen Kinnock, the MP for Aberavon and son of former leader Neil Kinnock told The Observer: "Our hopelessly undemocratic first-past-the-post electoral system would strangle any split at birth, and a reshuffle would simply leave people confused about what this fabled 'new kind of politics' is all about."
Jess Phillips, the MP for Birmingham Yardley said that a split between "the Corbyn left" and "New Labour" would lead to a "plague on both their houses". 
Speaking to Sky News Mr Cable, who served for five years in the Coalition government, but fell victim to the Liberal Democrats' 2015 electoral wipe-out, losing his Twickenham seat, admitted the "creation of new parties" was "very difficult". 
"What we're looking at in the relatively short run is practical cooperation between people who have a common approach but happen to be in different parties," he said.