One of Liz Kendall's supporters has accused allies of her Labour leadership rivals of orchestrating a "smear" campaign against her with false rumours about her personal life.
John Woodcock, the MP for Barrow and Furness, said circulating claims that he and Ms Kendall are a couple were "not true, have never been true and would never be true".
Speaking to the Telegraph, he said two journalists told him the rumours were being spread by aides campaigning for one of her rivals.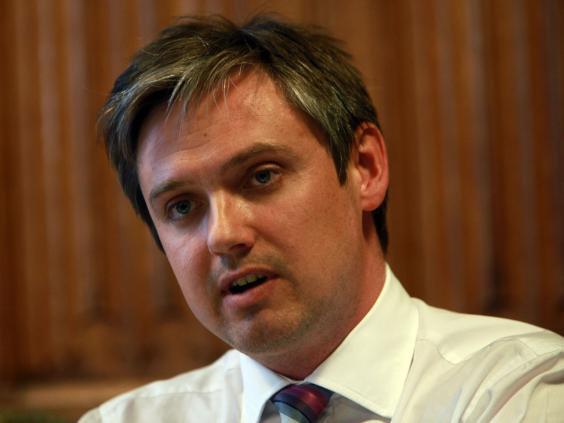 "People who are spreading these rumours about Liz and me need to remember how much damage these acts of smear can do," he told the newspaper.
"This is clearly being done systematically, to damage Liz's campaign. It is totally unacceptable and that is why I have decided to talk about this publicly.
"It is hurtful for my family, and it is designed to make things difficult for Liz."
Mr Woodcock, who has recently divorced from his wife, said the ordeal had given him an insight into accusations that women still face linking their professional success to their appearance or sex lives.
His show of support came after Ms Kendall's camp claimed rivals were attempting to use the fact she is single and has no children against her.
Labour leadership: The Contenders
Labour leadership: The Contenders
1/4 Jeremy Corbyn

Jeremy Corbyn readily admits he is only standing to ensure the left of the party is given a voice in a contest dominated by candidates promising to move the party towards the centre-ground of British politics

Profiles by Matt Dathan

BBC

2/4 Andy Burnham

Andy Burnham is the current front-runner to win the leadership election according to bookmakers, but the fact that the Conservative party leadership hopes he wins shows the task that awaits if he is Ed Miliband's successor. He will have to find a way of distancing himself from both the last five years under Mr Miliband and the Blair and Brown years, during which he served in the Cabinet

Jon Super

3/4 Yvette Cooper

Yvette Cooper will also face a battle in convincing voters she offers a sufficient break with the past, having served in Gordon Brown's Cabinet and she played a key role in Mr Miliband's team as shadow home secretary. The fact that her husband is Ed Balls will not have a negative impact internally but voters are not likely to look favourably on the prospect of Mr Miliband's ousted shadow chancellor entering Downing Street if Ms Cooper wins in 2020

Getty Images

4/4 Liz Kendall

Liz Kendall faces criticism over her lack of experience – she was only elected in 2010 and has no experience of serving in government and wasn't even in Ed Miliband's shadow cabinet. But that very lack of experience means she can make a pitch as the only candidate offering real change and a real break from the Blair/Brown/Miliband years

Getty Images
Her campaign manager, Toby Perkins, had picked up on an article by shadow media minister Helen Goodman saying that "as a working mum", leadership contender Yvette Cooper understood family pressures.
Ms Cooper's representatives said they were not aware of the article before it went to press and called claims they were attacking Ms Kendall "absurd".
Andy Burnham is currently the bookies' favourite to become the next Labour leader, followed by Jeremy Corbyn, Ms Cooper and Ms Kendall in fourth place.
Ballots are being sent out for the election on Friday and the vote will close on 10 September.
Additional reporting by PA
Reuse content