Councils should stop investing their pension funds in fossil fuels and direct their capital towards renewable energy instead, the Green Party has said.
London mayoral candidate Sian Berry said councils were being short-sighted by channelling money towards technology that would likely be replaced and that contributed to climate change.
She said that Green Party members on the London Assembly would push the city's boroughs towards investing in renewable energy.
Councils and other public authorities tend to have large pots of money from pension contributions that they invest in various projects and schemes. The yield from these investments is added to the pot, from which pensions are paid.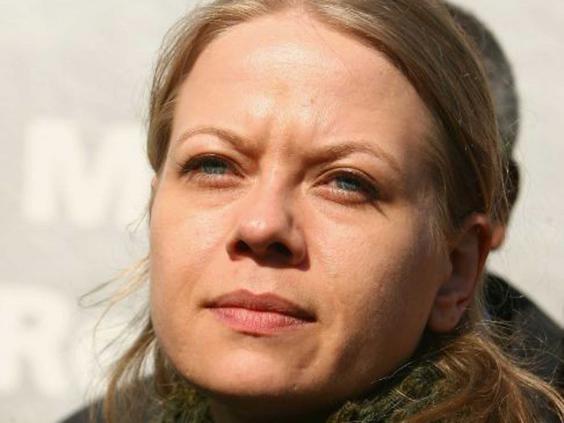 The London Assembly already has voted to divest City Hall's £4.8bn pension fund from fossil fuels, a measure supported by the greens and other parties.
"Pensions are all about the future and fossil fuels are an incredibly short-sighted investment all public pensions should avoid," Ms Berry said.
"Investing in new green industries would help get London's economy ready for the long term, creating jobs that benefit local communities and greater resilience at a time when our city is increasingly vulnerable to the changing climate.
"Divestment would move public sector pension investments away from industries and fuels of yesterday, and help end our long standing dependence on fossil fuels. It would help to boost London's contribution to tackling climate change too, where we have the potential to lead the world."
Other councils have had some success directly investing in renewable energy projects. Lancashire County Council has previously invested £12m into a large community-owned solar power station that now yields it and other in the local community a profit.
Solar panels around the world
Solar panels around the world
1/11 China

Photovoltaic solar panels on the roof of the Chint Group office building in Hangzhou, Zhejiang Province, China

Rex Features

2/11 France

On 13 October 2011 France launched its largest-ever solar energy farm, with an array of panels spread over about 200 hectares (500 acres) in the mountainous southern Alpes-de-Haute-Provence region in Les Mees. With a production capacity of 90 megawatts, the vast photovoltaic park features nearly 113,000 solar panels and was built at a cost of 110 million euros ($137 million)

AFP

3/11 United States

Solar Panels, Photovoltaic array at the University of New Mexico, Taos campus, USA

Rex Features

4/11 China

Large solar panels are seen in a solar power plant in Hami, northwest China's Xinjiang Uygur Autonomous region

AFP

5/11 France

Some of the panels of France's biggest photovoltaic power station in Bordeaux. This station, with its 60.000 panels set on the parking of the Bordeaux-Lac international fair was launched in May 2012

AFP

6/11 France

Built on a former NATO base, this is one of the most important photovoltaic plant in France, located at Crucey near Chartres. It was developed by electricity provider EDF (Electricite de France)

AFP

7/11 UK

The project manager from solar century walks between lines of solar panels erected at Weighbridge, Wheal Jane, Baldhu near Truro, England. Launched in 2011, this was the first solar farm in the South West and biggest in the UK

Getty Images

8/11 China

A worker climbs over a solar panel at a solar factory in Longyou county, Zhejiang province

Reuters

9/11 Germany

Workers install solar panels containing photovoltaic cells at the new Solarpark Eggersdorf solar park in 2012 near Muencheberg, Germany. The park, which was being built by German solar energy operator juwi Solar GmbH and contains 85,000 solar modules and is one of many similar projects in eastern Germany

Getty Images

10/11 UK

In 2010 homeowners had solar panels installed this month as growing numbers of people and companies look to cash in on the Government's renewable energy scheme

PA

11/11 United States

In 2009 a solar panel system was installed on the roof of a business building in Gainesville, Florida. Gainesville became the first city in the nation to have a solar feed-in tariff ordinance which meant owners of new solar photovoltaic systems were eligible to receive 32 cents per kilowatt hour of electricity produced by the system over the next 20 years

Getty Images
Council pension funds have also been reported to have invested millions in a dedicated offshore wind fund established by the Government's Green Investment Bank.
The campaign group Go Fossil Free says UK local government invests a total of £14bn of pension money in fossil fuels, with Greater Manchester and Strathclyde's pension funds investing the most.
Ms Berry was selected as the Green Party candidate for mayor of the capital earlier this year. Sadiq Khan has been selected as the Labour candidate, with the Conservative candidate yet to be officially determined.
Reuse content