A Conservative MP has demanded a review of the rape anonymity laws after police dropped an inquiry into allegations against him. But his call was in danger of backfiring after one rape charity expressed concern that his comments may have breached his accuser's anonymity.
After learning that detectives had ended the investigation because of "insufficient evidence", Mark Pritchard called for greater "fairness" in the treatment of people wrongly accused of rape.
The MP, who was arrested and released on bail five weeks ago, was told there would be no further action after he reported to police today.
Speaking outside the House of Commons, he said his accuser, whom he described as a single woman in her mid-30s, had "concocted a vindictive and outrageous story" after he ended their relationship. He also made further remarks about her.
It raised concern among charities including Rape Crisis England & Wales. A spokeswoman said they would have grave concerns for any alleged victim of sexual violence who was identified either by name or by information that could lead to their identification. She added that victims of sexual violence were entitled to anonymity by law.
David Cameron later told Heart FM Wales radio: "[Anonymity of rape defendants is] something we have looked at in the past, and there are some real issues with it. So I think it needs very careful thought before going down that road." Mr Cameron's official spokesman said the Government did not share the MP's opinion and had not changed its mind on the issue.
The identity of anyone who makes a rape accusation is protected for life under the Sexual Offences Act of 2003. The Coalition Agreement promised to extend anonymity to rape defendants, but the pledge was ditched in the face of fierce opposition.
Mr Pritchard's call also received short shrift from Sarah Green, of the End Violence Against Women Coalition. She said: "It is essential we continue to allow the names of those accused of sexual offences to be known in order that other victims may also choose to come forward."
Mr Pritchard, who has been the MP for The Wrekin since 2005, voluntarily attended a north London police station on 2 December when he was arrested and bailed to return.
He said in his statement: "I am pleased to announce that I will face no further action relating to the false allegation made against me. The last few weeks have been a testing time. I am glad it is all over."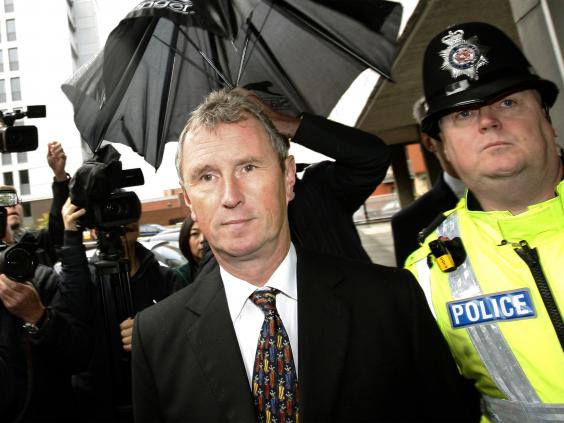 Nigel Evans, the former Commons deputy speaker, who was cleared last year of rape and sexual assault charges, made a fresh plea for suspects' anonymity.
He argued that those accused of rape should be granted anonymity until they are charged with an offence.
He said: "A rape suspect who is not well known may also find themselves on the front of their local newspaper. It is an ordeal for them, a traumatic one.
"Sadly, some people feel there is no smoke without fire, and that means they will always suspect someone accused of something even if police say there is no further action."
He described the naming of sexual assault suspects as "an experiment that has had its time".
Reuse content