Lord Chancellor Michael Gove has been accused of "patronising" his civil servants with an eccentric set of grammar rules and pet peeves designed to shape departmental correspondence.
Instructions posted on the Ministry of Justice intranet after he was appointed Lord Chancellor last month warn officials never to use the word "impact" as a verb and to spell out contractions so that "doesn't" becomes "does not". The bureaucrats are also told that "the phrases best-placed and high-quality are joined with a dash, very few others are". Mr Gove also disapproves of "unnecessary" capitalisations and the word "ensure", which his civil servants must always replace with "make sure".
Mr Gove has form in this area: the intranet page, entitled "Ministerial Correspondence Preferences", is an update and expansion of his infamous "10 golden rules" email, sent in 2013 when he was education secretary. Then, his edicts included: "If in doubt, cut it out"; "In letters, adjectives add little, adverbs even less"; and "Read the great writers to improve your own prose – George Orwell and Evelyn Waugh, Jane Austen and George Eliot, Matthew Parris and Christopher Hitchens."
Mr Gove also tells his new civil servants not to use "anything too pompous" and to avoid being repetitive. He insists that letters related to court fees, which have gone up since David Cameron became prime minister in 2010, should mention "the need to tackle the economic situation that the Government has inherited" from the last Labour administration.
The Lord Chancellor has also told officials that they must not start a sentence with "However". However, Independent on Sunday research has established that Mr Gove has often done just that in articles for The Times, where he was once a journalist.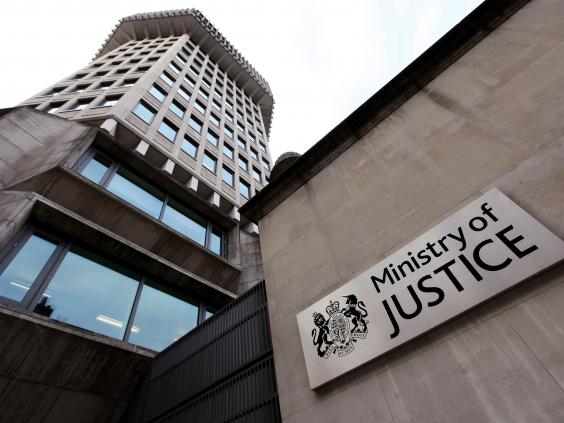 For example, in a December 2008 article entitled "Next-day delivery is the stuff of sci-fi", Mr Gove wrote: "However, I was nudged out of my reverie by the reminder that it was indeed possible to send something through the post on Tuesday and be sure it arrived on Wednesday – if you use 'special delivery'." In an article two months earlier, on the language of recession, he wrote: "However, the advent of recessionista as a word in its own right got me thinking about the other terms and phrases that are now indispensable to an understanding of the credit crunch."
Mr Gove, who studied English at Oxford University's Lady Margaret Hall, is notorious for his obsession with correct language. While secretary of state for education, he changed the curriculum so that schoolchildren studied more classical literature. "It's slightly patronising," said a Whitehall source. "It does feel like the sort of thing someone would do when they have too much time on their hands."
A Ministry of Justice spokesman declined to comment. However, a departmental insider insisted: "When Michael Gove arrived at the MoJ, he was asked what his preferences were for correspondence and he passed on the same advice he had given while at the Department for Education.
"The DfE guidance has been modified for MoJ. It's not a story – ministers are entitled to advise officials on their preferred writing style and most do."
Gove's golden rules
In correspondence, civil servants must make sure they have:
* Not written "I am sorry to hear", but "I am sorry to read" instead.
* Not written "however" at the beginning of a sentence (or any words such as "therefore", "yet", "also", "although"), but put it after the verb: "There are, however, many options".
* Not used "doesn't", "don't", "aren't", and so on, but spelt out both words.
* Taken a warm tone and been very gracious in thanking people for their letters.
* Used the active voice and the present tense as much as possible: eg, "We are doing this"; "My department provides guidance"; "The evidence shows that…".
* Even if the view is an opposing one, acknowledged the arguments while not yielding on the substance.
* Avoided "this" and "it" on their own, trying to write exactly what they are referring to in correspondence.
* Not been repetitive.
* Not used anything too pompous.
* Not written that they "met with" someone (just "met").