Hundreds of thousands of apprentices aged 25 and over could miss out on the new National Living Wage, as flaws began to emerge in the Government's showpiece work policy.
George Osborne's surprise move to effectively replace the minimum wage with a National Living Wage was the highlight of the Summer Budget earlier this month. The measure – which drew a roar of delight from Work and Pensions Secretary Iain Duncan Smith when it was announced – sees a wage floor of £7.20 an hour introduced for over-25s, increasing to £9 an hour by 2020. The current minimum wage is £6.50 for workers aged 21 and over.
The announcement wrong-footed the Labour Party which was expecting the Chancellor to focus on benefits cuts.
But campaigners and political opponents have condemned the policy as a "political con" and a "shameful sleight of hand", as it emerged that there are a number of holes in the plan including the possible exclusion of apprentices aged 25 and over in their first year.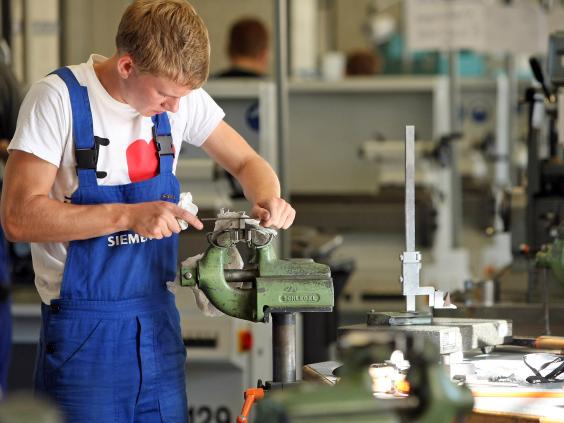 In all, 621,000 of these apprenticeships were created between 2011 and 2014. Their rate of pay is now £2.73 an hour for the first 12 months, and a business department spokeswoman confirmed that it had not been decided whether they would be covered by the new deal.
In a Parliamentary answer to Louise Haigh, the Labour MP for Sheffield Heeley, skills minister Nick Boles said: "We will be implementing the National Living Wage through amendments to the National Minimum Wage regulations, in time for April 2016. We will consider how the living wage applies to the apprentice rate as part of this process."
In an answer to another question from Ms Haigh, Mr Boles said there were "no plans" to suggest a separate, but not mandatory, wage floor in London. The department also did not agree to publish recommended wages for individual industries.
These were two of the ideas put forward by the former Low Pay Commission chairman, Sir George Bain, who led a report into the living wage that was published by the Resolution Foundation, an independent think-tank favoured by the Labour Party.
In pictures: Anti-austerity protest outside Downing Street
In pictures: Anti-austerity protest outside Downing Street
1/7 London

Anti-austerity protesters shout slogans outside Downing Street as the Chancellor of the Exchequer George Osborne left 11 Downing Street

2/7 London

Anti-austerity protesters gather outside Downing Street as the Chancellor of the Exchequer George Osborne left 11 Downing Street in London

3/7 London

Anti-austerity protester spekas outside Downing Street as the Chancellor of the Exchequer George Osborne presents his summer budget to Parliament and is expected to announce £12 billion in welfare cuts

4/7 London

Anti-austerity protesters prepare to throw balls towards Downing Street

5/7 London

Anti-austerity protester outside Downing Street

6/7 London

Police clear up balloons left at the entrance to Downing Street

7/7 London

Anti-austerity protesters throw balls towards Downing Street
During his Budget speech earlier this month, Mr Osborne taunted Labour by pointing out that the £7.20 figure met Sir George's recommended minimum rate for a living wage, but political opponents are fuming that the Chancellor has overlooked Sir George's other ideas.
Ms Haigh said: "This exposes the political con at the heart of this Budget. George Osborne told us his proposals were based on Sir George Bain's review, but he's finally admitted that they just cherry-picked one line of it for political cover and binned the rest.
"He said it would cover all workers over 25, but he's conscripting an army of underpaid apprentices so bad bosses can undercut it. His living wage is no such thing: millions may not even qualify for it and his justification is based on a report that he actually rejected. This Budget was about low politics, not low pay."
The Unite union is also fuming over holes in Mr Osborne's proposals. "Osborne's national living wage is becoming more and more like one of those dodgy supermarket deals," said Unite assistant general secretary Steve Turner. "You think you've got a good offer, but look at the small print and you're getting conned.
"If you are under 25 or an apprentice then you are excluded while three million families face losing £1,000 on average because of cuts to tax credits and in-work benefits. Such are the cuts to benefits that the actual London living wage would need to increase to £11.65 an hour to make up the difference.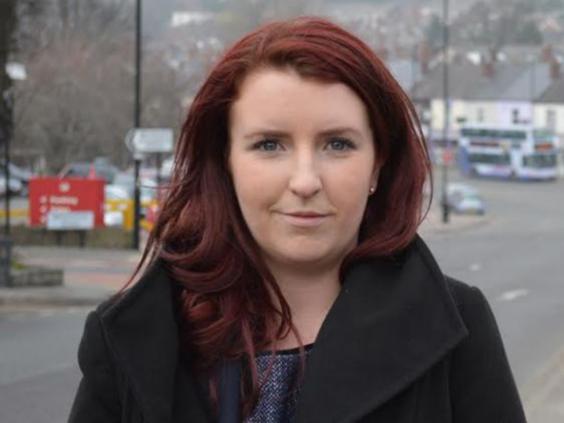 "It's a shameful sleight of hand which will deepen poverty and hardship for people struggling to make ends meet in low-paid work. The failure of Osborne to scrap the apprentice rate also leaves the door open to exploitative bosses who offer bogus apprenticeships to get away with paying poverty pay."
The Liberal Democrat leader, Tim Farron, said thousands of apprentices were now "left in limbo".
Sir George told The Independent on Sunday he was pleased Mr Osborne had introduced the rate but hoped that the current, or a future, chancellor would later adopt the other measures.
The Living Wage Foundation director Rhys Moore said businesses might also be confused by the term "living wage". There is already a higher, voluntary living wage of £7.85 an hour that he fears could be undermined by the lower, official rate. The Association of Convenience Stores warned last week that 24,000 shops could close because they would not be able to afford the higher wages.
A business department spokeswoman said employers were encouraged to "pay more when they can afford to". She added that "simplicity" had been "key to success" for the minimum wage, which is why the Government was not looking at separate regional or sectoral rates.
Reuse content