The new Justice Secretary will deliver a damning verdict on the "creaking and dysfunctional" court system, warning that is riddled by inefficiency and bureaucracy which compounds the suffering of crime victims.
Michael Gove, in his first speech since his surprise appointment, will promise rapid and radical reform to criminal justice through the greater use of technology to accelerate prosecutions and to it less traumatic for witnesses to appear in court.
He is backing flexible court hours and allowing evidence collected by body-worn police cameras to be admissible in trials, as well as conducting more routine pre-trial hearings by video conferencing and email exchanges.
He will portray the system as providing an exemplary service for the wealthy – including foreigners who choose to seek justice in this country – but adding to the ordeal of victims who experience its incompetence and bureaucracy.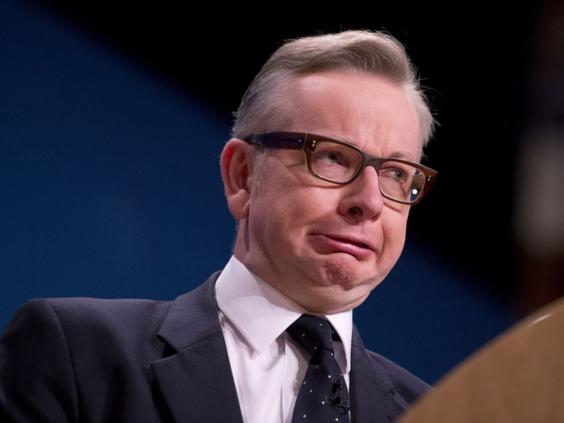 "While those with money can secure the finest legal provision in the world, the reality in our courts for many of our citizens is that the justice system is failing them – badly," Mr Gove will say in a speech in London.
"There are two nations in our justice system at present. On the one hand, the wealthy international class who can choose to settle cases in London with the gold standard of British justice. And then everyone else, who has to put up with a creaking, outdated system to see justice done in their own lives.
"The people who are let down most badly by our justice system are those who must take part in it through no fault or desire of their own: victims and witnesses of crime, and children who have been neglected."
He will speak of his dismay at watching barristers struggling to explain why a woman who had the courage to press a rape charge should have to wait nearly two years for her case to be heard.
"I have heard too many accounts of cases derailed by the late arrival of prisoners, broken video links or missing paperwork. The waste and inefficiency inherent in such a system are obvious. But perhaps even more unforgivable is the human cost," Mr Gove will argue.
"It is the poorest in our society who are disproportionately the victims of crime, and who find themselves at the mercy of this creaking and dysfunctional system.
"Women who have the bravery to report domestic violence, assault and rape. Our neighbours who live in those parts of our cities scarred by drug abuse, gangs and people trafficking. These are the people who suffer twice – at the hands of criminals and as a result of our current criminal justice system."
Michael Gove's memorable moments
Michael Gove's memorable moments
1/5 Gove 'claims people move to London for "loads of hot sex"'

The Tory politician allegedly made a surprising claim that no doubt led to chair of Tech City UK Joanne Shields spluttering into her coffee when he reportedly explained to her that London's young entrepreneurs have been attracted to the capital because of all of the "hot sex" on offer. Hmmmm.

Getty

2/5 Gove and the #BritishValues backlash

The Twitter sphere decided to educate the Education Secretary on some of the traits actually associated with being British, after it emerged schools would be required to encourage the promotion of "fundamental British values" in the classroom in the wake of the Birmingham "Trojan Horse" investigation. Among the many suggestions were Stuart Brown's summary of: "Being wary of foreigners while having a Belgian beer with an Indian curry in your Spanish villa wearing Indonesian clothes." LBC presenter James O'Brien meanwhile suggested "queuing; dressing inappropriately when the sun comes out; warm beer; winning World Wars; immigration & Pot Noodles" could be placed within the British Values bracket, while "socks and sandals" and "complaining about immigration" have proved relatively popular.

PA; E+; Getty Images

3/5 Gove performs Wham! rap to school children

As part of the BBC's News School Report project, school children were given the opportunity to interview Mr Gove, who claimed to be a fan of rap music. When asked by one girl if he would give them "a taster of your favourite rap", he responded with an impromptu performance of a Wham! song, complete with bobbing, fist clenching and the lines: "Hey everybody look at me, I've got street credibility. I may not have a job but I have a good time with the boys I meet down on the line."

4/5 Gove is filmed falling over in a Vine

The (very blurry) moment Gove was filmed falling over before hurriedly climbing back up and walking off in a Vine quickly went viral.

5/5 Gove poses for selfie with school children

In a trend that stubbornly refuses to disappear, Mr Gove decided to jump on the bandwagon by posing for a selfie – although he did apparently warn the children to "watch out that he didn't break the camera".

Getty
He commit himself to the speedy implementation of proposals from Lord Justice Leveson to streamline and modernise the justice system in England and Wales.
Lord Leveson called for flexible court hours, more use of evidence from cameras worn by police, the greater use of technology to allow "remote hearings" and "tighter case management" by judges, potentially including setting out timetables for evidence and speeches.
Describing the case for reform as "overwhelming", Mr Gove will say: "We need to make sure prosecutions are brought more efficiently, unnecessary procedures are stripped out, information is exchanged by e-mail or conference call rather than in a series of hearings and evidence is served in a timely and effective way.
"Then we can make sure that more time can be spent on ensuring the court hears high quality advocacy rather than excuses for failure."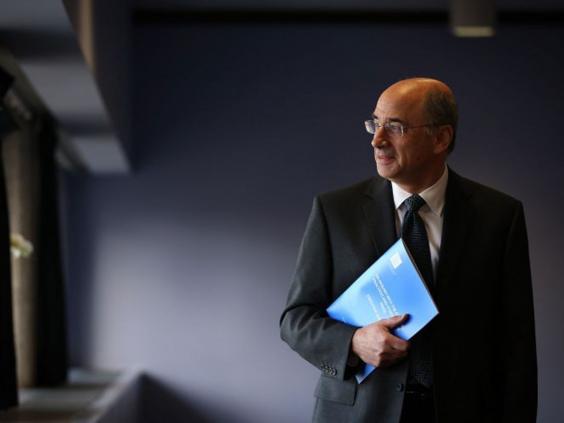 In his report last year, which was commissioned by the Lord Chief Justice, Lord Leveson said: "Our conduct of criminal trials was designed in the 19th century with many changes and reforms bolted on, especially over the last 30 years.
"The result is that it has become inefficient, time-consuming and, as a result, very expensive."
The Ministry of Justice has experienced deep reductions in spending over the last five years, forcing it to cut the legal aid budget deeply. Most of those controversial cuts are set to continue under the new minister, but he has promised a review of the situation to assess the impact on access to justice.
Reuse content