A number of NHS hospitals have quietly declared "major incidents" in recent days as they struggle to cope with unprecedented levels of winter demand, The Independent can reveal.
The immense pressure put on A&E departments over the Christmas and New Year period has left the NHS at "full capacity", Dr Peter Carter, the leader of Britain's nurses, warned last night.
Another senior nurse told The Independent that her hospital in the East of England had declared major incidents "regularly" throughout December. Usually a rare occurrence, major incidents are declared when bed capacity has been reached, or nearly reached. Other hospitals use the term "black alert".
The nurse, who asked not to be named, said that patients were being moved to inappropriate settings such as surgical wards, or kept overnight in A&E departments because there were no free beds on medical wards.
She added that there was a risk that patients would be "lost in the system" and said that one patient with pneumonia had spent five days on a surgical ward between Christmas and New Year's Day without assessment by a doctor.
Other hospitals have come under extreme pressure. Norfolk and Norwich Hospital declared a major incident on New Year's Eve, amid reports of 13 ambulances queuing at A&E at one stage, while Southend Hospital declared a black alert between Christmas and New Year's Day because of a spike in patients requiring a hospital bed.
In numbers: the NHS crisis
Hospitals and ambulance services throughout the country are seeing unprecedented levels of demand.
The NHS in England stopped publishing data on winter pressures over the festive period, with no new national figures expected until next week, but ambulance trusts that have collected information have reported double-digit increases in callouts in some parts of the country.
Official figures for the second week of December showed record levels of emergency admissions and the worst performance against the four-hour A&E waiting times target since records began. One in 10 patients waited for over four hours at A&Es in England in the second week of December. Data for Wales is published monthly, and performance in November was even lower than England, with 83.8 per cent seen in four hours. In Scotland, no figures exist beyond September, at which time emergency departments were performing slightly worse than in England.
Dr Carter, the general secretary of the Royal College of Nursing, said that many emergency departments were struggling to cope. "Some have been overwhelmed because they do not have the staffing levels or bed numbers to handle all the patients coming into A&E," he said.
"Frontline nursing staff worked incredibly hard caring for patients throughout the festive period. However, their magnificent efforts cannot disguise the fact that our health service is running at full capacity and too many emergency care departments are buckling under the strain."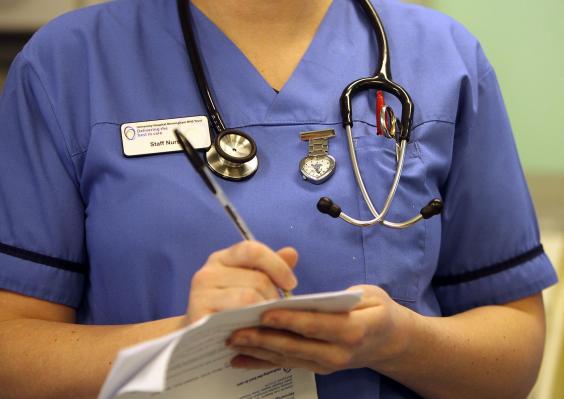 Ambulance services have reported "staggering" demand in some parts of the country. Although New Year's Eve – typically the busiest night of the year – saw fewer callouts than last year in some areas, pressures over the entire festive period were up on last year.
Over the Christmas weekend, Yorkshire Ambulance Service saw a rise of nearly 30 per cent in callouts by patients with a potentially life-threatening illness or injury, with crews responding to 2,095 such calls over two days.
West Midlands Ambulance Service said it had seen "staggering spikes in demand" in some areas, exacerbated by wintry weather, with 3,273 calls on Boxing Day alone – up from 2,869 the previous year.
The Health Secretary, Jeremy Hunt, has been in regular contact with NHS England officials the Christmas period, a Department of Health spokesperson said. The Government handed the NHS £700m in extra funding last year to help shore up hospitals and community healthcare ahead of winter.
However, NHS England's decision not to publish A&E statistics over the Christmas period has drawn criticism from Labour, which has accused the Government of presiding over a "news blackout" at a critical time for the health service.
An NHS England spokesperson said: "We prepared for this winter earlier than ever before and we always monitor the situation very closely over the colder months so we can respond quickly to any pressure points. This monitoring does show very significant demand - and the holiday period adds to that pressure - but the vast majority of patients continue to get a high standard of service."