The Secretary of State for Education may be the mother of a school-age child, but she's rather more nuanced than the working mum cliche. In fact, Nicky Morgan is hard to pin down. One moment it's all a bit Middle England – family finances, children's rugby and the school run. The next it's classroom sexism, trans rights and cross-dressing MPs.
In many ways, she's a classic suburban Tory – the daughter of a barrister from south-west London, educated at the local private school, trained as a solicitor. But she's no stereotype. Like George Osborne, her former boss, she's comfortable on classic "liberal lefty" turf.
On feminism, she certainly doesn't hold back – attacking the "unconscious bias" of old-fashioned head teachers and school governors holding back women in schools.
Speaking ahead of International Women's Day, Mrs Morgan – whose husband stays at home to look after their son – hits out at the lack of female heads, labelling it a "crippling waste of talent". Three-quarters of teachers are women, she says – but only 37 per cent are school heads. 
To tackle the problem, Mrs Morgan calls for a revolution in part-time working in schools and reveals that the Government is to set up a dating-style website for teachers looking for job-share partners – as well as a new programme of classroom "mentors" to help mothers back into schools.
Mrs Morgan, who is also Equalities minister, revealed that a £1m fund will tackle transphobic bullying. She warns parents not to stereotype their children and predicts a future in which all the top political jobs are filled by women. And of education, she says: "Only one in four female teachers work part-time, compared with nearly half the women in the workforce nationally."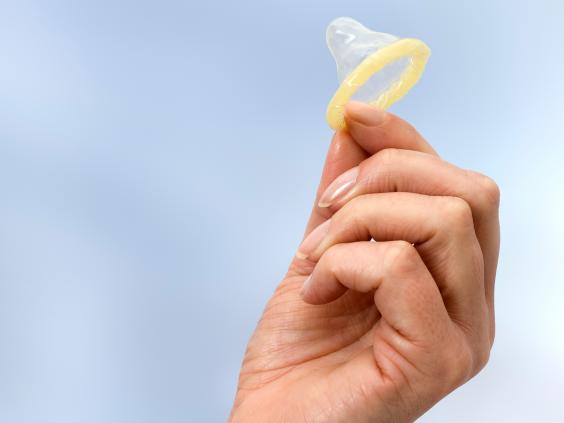 A programme will be launched to make teaching a more attractive long-term career for women, with 1,000 new career "coaches" to push female teachers into the top school jobs. Mothers hoping to return to paid work will be given personal coaching and training to "smooth the transition back to the classroom".
Mrs Morgan also wants high-flying teachers to sign a pledge offering their time to coach at least one woman to develop their career. The programme, she says, is about "giving women the confidence to come back into the classroom".
It prompts the question, is teaching a sexist profession? "I doubt that it is worse than many others," she says – refusing to deny that it is. "The issue is, until you help women to senior positions to become role models it's a self-perpetuating cycle. Actually, what you need is to help women to get to those senior positions. You've got to get the people who make the appointments, who draw up the job specification.
"If you have a chair of governors who has a very fixed view of what a head teacher looks like – then you are never going to change the mould and that's what we must change."
She says there is a danger of "group think", if all the top positions are dominated by men, which is closer to "unconscious bias" than "institutionalised sexism".
Isn't all this a bit patronising, though? After all, she managed to go back to work after having a child –why can't other women? "The only reason I am able to do this job is because [my husband] is at home with our son," she says. "We want people to do what is right for themselves and their family circumstances."
UK news in pictures
UK news in pictures
1/30 26 June 2016

A man dressed as Boris Johnson and Donald Trump prepare to take part in a tomato fight at the Glastonbury Festival 2016 at Worthy Farm

Getty Images

2/30 26 June 2016

People walk over Westminster Bridge wrapped in Union flags in central London. Britain's opposition Labour party plunged into turmoil and the prospect of Scottish independence drew closer, ahead of a showdown with EU leaders over the country's seismic vote to leave the bloc

AFP/Getty Images

3/30 25 June 2016

People pay tribute to the victims of the Orlando nightclub shooting as they take part in the annual Pride London Parade which highlights issues of the gay, lesbian and transgender community, in London

REUTERS

4/30 25 June 2016

Scotland's First Minister and Leader of the Scottish National Party (SNP), Nicola Sturgeon, addresses the media after holding an emergency Cabinet meeting at Bute House in Edinburgh, following the pro-Brexit result of the UK's EU referendum vote

AFP/Getty Images

5/30 24 June 2016

A man carries a EU flag, after Britain voted to leave the European Union, outside Downing Street in London

REUTERS

6/30 23 June 2016

AFP/Getty Images

7/30 22 June 2016

British Prime Minister David Cameron poses for a photograph after addressing pro-EU "Vote Remain" supporters at rally in Bristol, whilst campaigning to avoid a Brexit, ahead of the 23 June EU referendum

AFP/Getty Images

8/30 21 June 2016

Scottish Conservative leader Ruth Davidson (left) and Mayor of London Sadiq Khan speak during the EU debate at Wembley Arena in London

Getty Images

9/30 20 June 2016

A full moon rises behind Glastonbury Tor as people gather to celebrate the summer solstice in Somerse

Getty Images

10/30 19 June 2016

Hot air balloons took to the air as part of the annual Lord Mayor's Hot Air Balloon Regatta, a charity event in aid of the Lord Mayor's Fund, in London

Getty Images

11/30 19 June 2016

Liberal Democrats leader Tim Farron (C) poses with supporters after arriving in the Liberal Democrat Vote Remain campaign bus, campaigning to avoid a Brexit in the EU referendum, during a launch event in east London

AFP/Getty Images

12/30 18 June 2016

A man lights a flare among pro-refugee activists rallying outside the French Embassy in central London, during a protest after most of an aid convoy of vehicles organised by campaign groups heading to northern France were turned back at the French frontier at the port of Dover

AFP/Getty Images

13/30 17 June 2016

Prime Minister David Cameron and Labour Leader Jeremy Corbyn arrive to pay their respects at the scene where Jo Cox was shot in Birstall

Getty Images

14/30 16 June 2016

Floral tributes and candles are placed by a picture of slain Labour MP Jo Cox at a vigil in Parliament square in London. Cox died after a shock daylight street attack, throwing campaigning for the referendum on Britain's membership of the European Union into disarray just a week before the crucial vote

AFP

15/30 15 June 2016

Boats from the 'Fishing for Leave' campaign group join a flotilla along the Thames River in London. The flotilla organised by members of the Fishing for Leave group, who are campaigning to leave the European Union ahead of the referendum on the 23 of June, was countered by boats representing the 'In' campaign

Getty Images

16/30 14 June 2016

A general view of the Tate Modern's new Switch House in London. The Tate Modern art gallery has unveiled its new Switch House building designed by architects Herzog & de Meuron

Getty

17/30 13 June 2016

Labour Leader Jeremy Corbyn (C) and Deputy Labour Leader Tom Watson (R) attend a vigil for the victims of the Orlando nightclub shooting, outside the Admiral Duncan pub on Old Compton Street in Soho, London

Getty Images

18/30 12 June 2016

A pigeon flies ahead of Britain's Queen Elizabeth and Prince Philip, and Princes William, Harry and Kate Duchess of Cambridge behind as they wave to guests attending the Patron's Lunch on the Mall, an event to mark her 90th birthday, in London

REUTERS

19/30 11 June 2016

A Guardsman faints at Horseguards Parade for the annual Trooping the Colour ceremony in central London

REUTERS

20/30 10 June 2016

The national service of thanksgiving for the 90th birthday of Britain's Queen Elizabeth II at St Paul's Cathedral in London, which is also the Duke of Edinburgh's 95th birthday

Getty Images

21/30 9 June 2016

Princess Anne, Princess Royal attends the Founders Day Parade at The Royal Hospital Chelsea in London

Getty Images

22/30 8 June 2016

Two women walk barefoot through heavy rain in Westminster in London. The Met Office has issued flood alerts for parts of the south east of England as torrential rain hit parts of the country

Getty Images

23/30 7 June 2016

An Osprey catches two Rainbow Trout at Rothiemurchus in Kincraig, Scotland. Ospreys migrate each spring from Africa and nest in tall pine trees around the Aviemore area, the raptor was hunted to the point of extinction in the Victorian era, their migratory habits eventually brought them back to Scotland with the first successful breeding pair being recorded in 1954

Getty

24/30 6 June 2016

David Cameron speaks at a Remain in the EU campaign event at the Oval cricket ground in London

Getty Images

25/30 5 June 2016

Original participants take part in Japanese artist Koki Tanaka's recreation of the 1985 youth training scheme protest as part of the Liverpool Biennial. The 1985 protest saw 10,000 UK school children take to the street to protest against the Conservative government's controversial youth training Scheme

Getty Images

26/30 4 June 2016

Troops parade along The Mall after the Colonel's Review in London

Getty Images

27/30 3 June 2016

Large scale recreation of Dutch flower painting 'A Still Life of flowers in a Wan-Li Vase' by Ambrosius Bosschaert made out of real flowers is seen outside National Gallery in London

Rex

28/30 2 June 2016

Final preparations are made for the RHS Rose Show in London. The RHS London Rose Show runs from June 3-4 at RHS Lawrence Hall in Westminster

Getty Images

29/30 1 June 2016

Sheep are judged on the opening day of the Royal Bath and West Show in Shepton Mallet. The result of the EU referendum is likely to be closely watched by members of the farming community as the UKs membership of the European Union has long been a contentious issue for the farming industry

Getty Images

30/30 31 May 2016

German President Joachim Gauck (C), British Premier David Cameron (L) and Princess Anne, Princess Royal attend the 100th anniversary commemorations for the Battle of Jutland at the Lyness cemetery in Lyness, Scotland

Getty Images
If things go right for Mrs Morgan her circumstances could change dramatically over the next few years. She is one of the few MPs to declare that she wants to be the next Tory leader. And she's keen to practise what she preaches when it comes to women in top jobs. "There are no jobs around the Cabinet table that are jobs for men or jobs for women. They are jobs for the right person."
Can she foresee a time when there will be a female Prime Minister, Chancellor and Home Secretary?
"Oh, yes, absolutely. We will have achieved some equality in politics when nobody talks about it. They would never talk about there being three men in those jobs."
But asked whether the truest test of equality is when an average woman can reach the top, she's quick as a flash – after laughing out loud: "Thank you for inviting me to speculate on average men in politics, but maybe not at this point."
She clearly detests all forms of stereotyping – from the classroom to the Cabinet. And she's unafraid to tell parents they also have a duty to tackle sexism. "There will be some girls who love pink. But there will be as many girls who absolutely loathe pink. Children should be free to choose these things. I think it's incumbent on all of us – parents and others – not to fall into the trap of stereotyping."
It's a dangerous road to go down – giving family advice. But she is insistent: "It's too easy to say sometimes, that's not a boy thing or a girl thing. You have to stop yourself."
Mrs Morgan is unafraid of wading into controversial rows. She is quick to rule out banning rugby in schools over safety fears – insisting it is good for developing "character".
She is even happy to side with Labour's celebrity backer Eddie Izzard over David Cameron in the debate of "proper" attire in the Commons chamber.
Should cross-dressing men be allowed to wear women's clothes in the Commons? "It would be great to see," she says. "I'm pretty sure the House of Commons in the 21st century can absolutely cope with that ... we want great people to be MPs. If we are going to represent a country we have to be as diverse as the country we aspire to represent."