The Secretary of State for Education may be the mother of a school-age child, but she's rather more nuanced than the working mum cliche. In fact, Nicky Morgan is hard to pin down. One moment it's all a bit Middle England – family finances, children's rugby and the school run. The next it's classroom sexism, trans rights and cross-dressing MPs.
In many ways, she's a classic suburban Tory – the daughter of a barrister from south-west London, educated at the local private school, trained as a solicitor. But she's no stereotype. Like George Osborne, her former boss, she's comfortable on classic "liberal lefty" turf.
On feminism, she certainly doesn't hold back – attacking the "unconscious bias" of old-fashioned head teachers and school governors holding back women in schools.
Speaking ahead of International Women's Day, Mrs Morgan – whose husband stays at home to look after their son – hits out at the lack of female heads, labelling it a "crippling waste of talent". Three-quarters of teachers are women, she says – but only 37 per cent are school heads. 
To tackle the problem, Mrs Morgan calls for a revolution in part-time working in schools and reveals that the Government is to set up a dating-style website for teachers looking for job-share partners – as well as a new programme of classroom "mentors" to help mothers back into schools.
Mrs Morgan, who is also Equalities minister, revealed that a £1m fund will tackle transphobic bullying. She warns parents not to stereotype their children and predicts a future in which all the top political jobs are filled by women. And of education, she says: "Only one in four female teachers work part-time, compared with nearly half the women in the workforce nationally."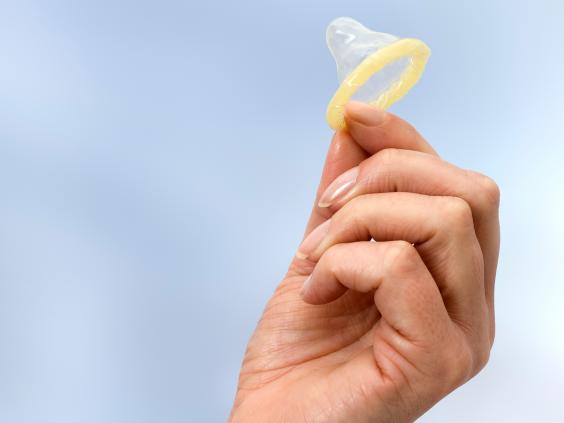 A programme will be launched to make teaching a more attractive long-term career for women, with 1,000 new career "coaches" to push female teachers into the top school jobs. Mothers hoping to return to paid work will be given personal coaching and training to "smooth the transition back to the classroom".
Mrs Morgan also wants high-flying teachers to sign a pledge offering their time to coach at least one woman to develop their career. The programme, she says, is about "giving women the confidence to come back into the classroom".
It prompts the question, is teaching a sexist profession? "I doubt that it is worse than many others," she says – refusing to deny that it is. "The issue is, until you help women to senior positions to become role models it's a self-perpetuating cycle. Actually, what you need is to help women to get to those senior positions. You've got to get the people who make the appointments, who draw up the job specification.
"If you have a chair of governors who has a very fixed view of what a head teacher looks like – then you are never going to change the mould and that's what we must change."
She says there is a danger of "group think", if all the top positions are dominated by men, which is closer to "unconscious bias" than "institutionalised sexism".
Isn't all this a bit patronising, though? After all, she managed to go back to work after having a child –why can't other women? "The only reason I am able to do this job is because [my husband] is at home with our son," she says. "We want people to do what is right for themselves and their family circumstances."
UK news in pictures
UK news in pictures
1/30 27 May 2016

Leader of Britain's opposition Labour Party, Jeremy Corybn, arrives to deliver a speech on the merits of Britain remaining in the European Union, in Doncaster

Getty Images

2/30 26 May 2016

Britain's Queen Elizabeth II, in her role as Captain-General of The Royal Regiment of Artillery, stands in the State Review Range Rover as she reviews the weapons of the Royal Artillery at Knighton Down, Larkhill on Salisbury plain. 2016 marks the Tercentenary of the formation of the Royal Artillery when, on 26 May 1716, by Royal Warrant of King George 1, two companies of artillery were formed at Woolwich in London, alongside the guns, powder and shot located in the Royal Arsenal

Getty Images

3/30 25 May 2016

Steel workers wave banners as they take part in a protest march through central London. Britain's business minister Sajid Javid met Tata Steel bosses in Mumbai ahead of a crunch board meeting expected to discuss potential buyers for its loss-making UK assets. Tata Steel, Britain's biggest steel employer, announced in March that it planned to sell its Port Talbot plant in Wales and other assets, putting 15,000 jobs at risk

Getty Images

4/30 24 May 2016

Members of the public enjoy the gardens at the 2016 Chelsea Flower Show at Royal Hospital Chelsea in London

Getty Images

5/30 23 May 2016

Chelsea Pensioners walk through the 5000 Poppies Garden at the Chelsea Flower Show in London, the garden, created by Australians Lynn Berry and Margaret Knight is a tribute to their fathers who both fought in WWII

Getty Images

6/30 23 May 2016

4-18 NOW and Brighton Festival light up Brighton Pavilion for Dr Blighty, which commemorates the Indian soldiers who fought for the allies in the First World War

Getty Images

7/30 22 May 2016

Spectators watch as Conductor Valery Gergiev leads the London Symphony Orchestra during The 5th edition of BMW LSO Open Air Classics performed in Trafalgar Square in London

Getty Images

8/30 21 May 2016

A flare goes off during the Scottish Cup Final between Rangers and Hibernian at Hampden Park in Glasgow

Getty Images

9/30 20 May 2016

Leader of the United Kingdom Independence Party (UKIP) Nigel Farage waves from a campaign bus in Westminster in London. The party unveiled a tour bus as part of their campaign to leave the European Union ahead of the EU referendum

Getty

10/30 19 May 2016

Cadbury has unveiled the UK's first ever Monster Truck taxi. The vehicle takes to the streets of London and will then set off on a journey across the country, making a stop in Manchester, Birmingham and Liverpool where it will give chocolate fans the chance to enjoy an exhilarating experience inside the cab, as well as sample some delicious new product

11/30 19 May 2016

Greenpeace activists hang banners on the front of the British Museum in London. The protest was aimed at BP's sponsorship of one of the Museum's new exhibits 'Sunken Cities'

Getty Images

12/30 18 May 2016

Britain's Queen Elizabeth II reads the Queen's Speech during the State Opening of Parliament in the House of Lords in London

AP

13/30 17 May 2016

Nadiya Hussain poses with a Great Fire of London inspired bake at The London Dungeon, which marks the 350th anniversary of the Great Fire of London

Getty Images

14/30 16 May 2016

A huge six-metre statue of Monkey has sailed down the Thames, enjoying a fresh tasting cup of PG tips Green Tea. The two-storey topiary was crafted from 110,486 fabricated green tea leaves

PA

15/30 15 May 2016

Camilla, Duchess of Cornwall, Prince Philip, Duke of Edinburgh and Catherine, Duchess of Cambridge along with Queen Elizabeth II during the final night of the Queen's 90th birthday celebrations in Windsor

Getty Images

16/30 14 May 2016

Participants gather in Clerkenwell ahead of the annual Tweed Run in London. The Tweed Run sees cyclists in vintage and period dress ride through the city

Getty Images

17/30 13 May 2016

Managing Director of the International Monetary Fund Christine Lagarde meets with Britain's Chancellor George Osborne at the Treasury, prior to a press conference in London. The IMF Director warned of the risks to the UK economy should British voters chose to quit the EU in the forthcoming referendum during the conclusion of their Article IV mission to the United Kingdom

Getty Images

18/30 12 May 2016

Protesters throw fake money as they take part in a demonstration against tax havens in London. The protest, organised by Oxfam, ActionAid and Christian Aid, turned part of Trafalgar Square into a 'tropical tax haven' to highlight tax dodging as an international corruption summit hosted by David Cameron was held in nearby Lancaster House

Getty Images

19/30 11 May 2016

Patricia Scotland (R), secretary-general of the Commonwealth walks with Nigerian President Muhammadu Buhari (C) on their way to address delegates at a conference to tackle corruption at the Commonwealth Secretariat in London

Getty Images

20/30 10 May 2016

Jeremy Corbyn speaks beside shadow Minister for Young People and Voter Registration, Gloria De Piero (2nd L) and deputy leader of the Labour Party, Tom Watson (L), in front of the 'Labour In For Britain' campaign bus at a launch in central London

Getty Images

21/30 9 May 2016

British Prime Minister David Cameron delivers a speech on the European Union (EU), at the British Museum in London. Prime Minister David Cameron warned that if Britain left the European Union it would put peace and stability on the continent at risk

Getty Images

22/30 8 May 2016

Mary Berry and Nadiya Hussain attend the House Of Fraser British Academy Television Awards 2016 at the Royal Festival Hall in London

Getty Images

23/30 7 May 2016

Britain's incoming London Mayor Sadiq Khan attends his swearing-in ceremony at Southwark Cathedral. London's new mayor Sadiq Khan thanked voters for choosing 'unity over division' as he was elected Saturday, becoming the first Muslim leader of a major Western capital

Getty Images

24/30 6 May 2016

Scotland's First Minister and SNP leader Nicola Sturgeon addresses the media outside Bute House, the official residence of the Scottish First Minister, in Edinburgh. Scottish nationalists won a third term in power but lost their outright majority in one of a series of local and regional elections seen as a key test for Labour leader Jeremy Corbyn

Getty Images

25/30 5 May 2016

Labour Party Mayoral candidate Sadiq Khan and his wife Saadiya pose outside The Richardson Hall St Alban's Church Centre in Streatham after casting their votes in London's Mayoral and Assembly elections

Getty Images

26/30 4 May 2016

An elderly couple relax in the afternoon sunshine in Green Park, central London

Getty Images

27/30 3 May 2016

A London Air Ambulance takes off from Parliament Square in London. The Air Ambulance is thought have been for a man who jumped off Westminster Bridge

Getty Images

28/30 2 May 2016

Leicester City fans celebrate their team becoming the English Premier League champions in central Leicester, after Chelsea held Tottenham Hotspur to a 2-2 draw. Leicester City completed their fairytale quest for the Premier League title after Eden Hazard's stunning late goal earned Chelsea a 2-2 draw with second-place Tottenham Hotspu

EPA

29/30 1 May 2016

Demonstrators from the Democratic Party of Alahwaz protest in Trafalgar Square during a May Day rally in London

Getty Images

30/30 30 April 2016

Sir David Attenborough and David Mooney attend the launch of the London Wildlife Trust's new Flagship nature reserve Woodberry Wetlands in London

Getty Images
If things go right for Mrs Morgan her circumstances could change dramatically over the next few years. She is one of the few MPs to declare that she wants to be the next Tory leader. And she's keen to practise what she preaches when it comes to women in top jobs. "There are no jobs around the Cabinet table that are jobs for men or jobs for women. They are jobs for the right person."
Can she foresee a time when there will be a female Prime Minister, Chancellor and Home Secretary?
"Oh, yes, absolutely. We will have achieved some equality in politics when nobody talks about it. They would never talk about there being three men in those jobs."
But asked whether the truest test of equality is when an average woman can reach the top, she's quick as a flash – after laughing out loud: "Thank you for inviting me to speculate on average men in politics, but maybe not at this point."
She clearly detests all forms of stereotyping – from the classroom to the Cabinet. And she's unafraid to tell parents they also have a duty to tackle sexism. "There will be some girls who love pink. But there will be as many girls who absolutely loathe pink. Children should be free to choose these things. I think it's incumbent on all of us – parents and others – not to fall into the trap of stereotyping."
It's a dangerous road to go down – giving family advice. But she is insistent: "It's too easy to say sometimes, that's not a boy thing or a girl thing. You have to stop yourself."
Mrs Morgan is unafraid of wading into controversial rows. She is quick to rule out banning rugby in schools over safety fears – insisting it is good for developing "character".
She is even happy to side with Labour's celebrity backer Eddie Izzard over David Cameron in the debate of "proper" attire in the Commons chamber.
Should cross-dressing men be allowed to wear women's clothes in the Commons? "It would be great to see," she says. "I'm pretty sure the House of Commons in the 21st century can absolutely cope with that ... we want great people to be MPs. If we are going to represent a country we have to be as diverse as the country we aspire to represent."