A second referendum on Scottish independence could be held if the Conservative government's plans to introduce 'English votes for English laws' go ahead, Nicola Sturgeon has suggested.
Earlier this year the SNP leader said her party would only push for a second referendum if there was a "substantive change in circumstances," pointing to the prospect of the UK leaving the European Union.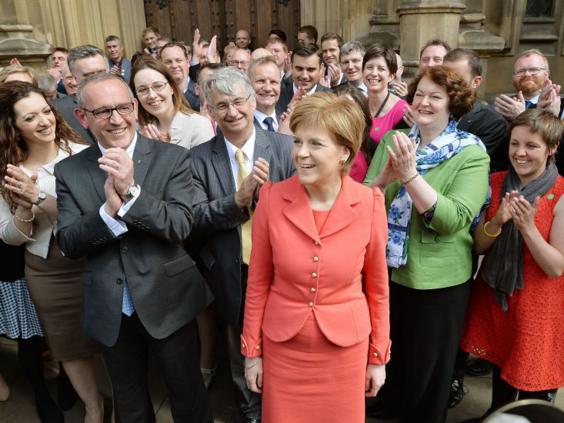 But yesterday she said the government's plans to give English and Welsh MPs a new "veto" over laws identified as affecting only their constituents showed "great disrespect" to Scotland and suggested the proposals would increase support for Scottish independence.
English votes for English laws: What is it all about?
English votes for English laws: What is it all about?
1/6 So Scottish MPs would still be able to vote on matters which do not relate to their constituents?

Yes, but Mr Hague has insisted the plans would mean English MPs would have the "decisive" say. Asked whether former SNP leader Alex Salmond, who is hoping to win a Westminster seat at the upcoming election in May, would be able to vote on English legislation, the Commons Leader said: "He will be voting on it but the decisive votes will be cast by the English Members of Parliament"

2/6 Who would decide on what was an 'England-only' matter?

So far, Mr Hague has said it would probably be for the Speaker of the Commons to decide which measures should be treated as England-only, adding there would have to be "a mechanism" for making the decisions. He told the BBC: "Most of the recommendations from all the studies have said you would have to ask the Speaker of the House of Commons or some other impartial authority to certify when a piece of legislation or part of it is English or English and Welsh or United Kingdom. That's the system we would have to adopt"

PA

3/6 Why does Mr Hague want to introduce the proposal?

The Commons Leader is expected to argue that the reform is a "fundamental issue of fairness." He will say: "How could it possibly be right for the Scottish Parliament, for example, to vote for a reduction in Air Passenger Duty in Scotland and then for Scottish MPs to come to Westminster and be able to impose an increase in Air Passenger Duty in England? "You only have to think about this for a moment to see how fundamentally important this is and how such issues have to be addressed. Under our proposal this would not be possible without the agreement of English MPs. "The English veto should be extended to taxation when the equivalent decisions have been devolved to Scotland - and under a Conservative Government it will be"

PA

4/6 Are we likely to see the proposals in place anytime soon?

Mr Hague wants to see the reforms debated in the Commons before the general election and has said the proposals will feature in the Conservative manifesto for the general election on 7 May. He said the plans will be "a very high priority" for the Tories if they win an outright majority in the election

5/6 Is everybody happy with these proposals?

Not really. The proposals have fallen short of the English parliament demanded by some MPs, including Tory former Cabinet minister John Redwood, who told the Daily Mail that the plans need to be "strengthened" in order to win support from Conservative MPs. He said: "Scotland can do what it likes under its devolved powers – we are asking for the same." It is believed that some Conservative MPs believe only the more radical option of giving Scottish MPs no vote at all on English matters would meet promises made by Prime Minister David Cameron, who directly linked the English votes issue to the granting of new powers to Holyrood in his immediate response to the rejection of independence by the electorate in Scotland. A Downing Street source has acknowledged there were "clearly different views" within the party but expected "very widespread support" for the chosen option

Getty Images

6/6 How is this likely to affect Labour?

While some Tory MPs may feel the powers do not go far enough, there is likely to be some cheer among Conservative ranks over the potential difficulties it could raise for any future Labour government, reliant on its own Scottish MPs, or the support of the SNP, for a Commons majority. Mr Hague has in fact pointed out the proposed changes would curtail the ability of a future government which did rely on Scottish MPs' votes for a Westminster majority to pass legislation on England-only matters, including health, education and transport. He told the BBC Radio 4's Today programme: "It would be able to get many things through that are United Kingdom matters, but when it came to England then it would have to have regard to the majority in England. That is a necessary corollary of greater devolution to Scotland and Wales"
Under the proposals, announced yesterday by Leader of the House Chris Grayling, MPs would effectively be divided into two tiers, with Scotland MPs effectively reduced to by-stander status in the early and middle stages of a large majority of legislation passing through the UK parliament.
Ms Sturgeon described the plans as a "constitutional shambles" and accused David Cameron of displaying a "staggering" degree of "hypocrisy and incoherence".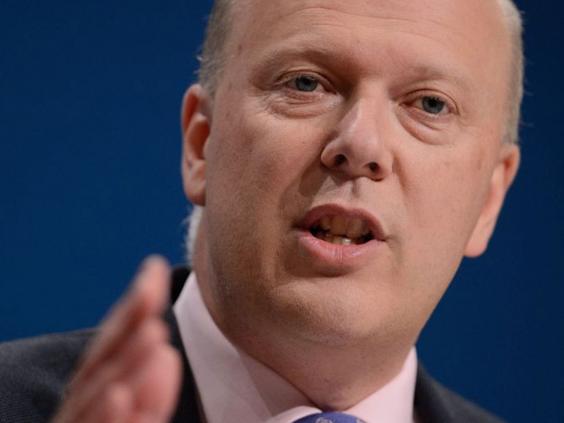 It was not just SNP politicians who were outraged. Sir Gerald Kaufman, Labour MP and Father of the House, told Mr Grayling the very idea of "English votes for English laws" was inherently "racist", while Fiona McTaggart, a former Labour minister, said the proposals would act as "a knife in the heart of the union."
Responding to the proposals, Ms Sturgeon said in a statement:  "The Tories have produced a constitutional shambles - staggering in the extent of its hypocrisy and incoherence.
"Under these plans - which are all about cutting Scottish MPs out of votes which impact on Scotland and our budget - the Tories are proposing an 'English veto' and 'double majority'.
"I have been very clear that, at least in part, the level of support for independence will be determined by what the Tory government at Westminster does, as well as what the SNP Government does. And there is no question that the great disrespect shown to Scotland in these proposals is likely to have more people asking whether Westminster is capable of representing Scotland's interests at all."
Q&A: English votes for English laws
Q. So is that it – the West Lothian riddle, finally solved?
A. Not quite. Grayling has merely restructured Westminster's political games  rather than deliver a  genuine solution. The Tory MP Martin Vickers asked where Grayling's "stumbling" was heading towards. The answer is either a federalist UK, or Scotland leaving the UK.  No democratic chamber where there are two classes of members is likely to endure.
Q. Surely the government has thought hard on this?
A. No they haven't.  After the panic-ridden deployment of the "vow" to keep Scotland in the UK club, it took Downing Street only a couple of hours to wreck any post-referendum unity. William Hague was quickly despatched to sketch out a plan to placate English Tories angry at the concessions Scotland was about to be handed. John Redwood offered a plan strikingly similar to what Grayling told the Commons, suggesting not much more thought has gone into this.
Q. The SNP members in the Commons, all 56 of them – they'll be furious?
A. Furious at what?  The SNP have a vested interest in seeing the union fail, and Pete Wishart  is entirely correct in forecasting Grayling has helped the nationalists' cause. Extend the consequences of what this means and it's hard to see how a Scottish MP can ever again become prime minister, or indeed hold many of the top ministry jobs. Limit the ambition of members of any club, and they'll take their business elsewhere – in this case out of the union.
Q. Is the change really that big?
A. There will be three new legislative grand committees: one for English MPs, one for English and Welsh MPs, and one for English, Welsh and Northern Ireland MPs. They will dictate what a lot of the full House gets to vote on.
Q. So where are the Scots?
A. Exactly.
Q. The SNP MP Ian Blackford asked why the Conservatives are bothering with all this - why not just create an English Parliament ?
A. Good question. Scotland already resembles a one-party state.  The nationalists have tight control of Holyrood.  Labour, the LibDems and the Tories all have only one MP north of the border. This isn't an English Parliament, but it's close.
Reuse content