A petition calling for a referendum on whether Britain should repeal the Human Rights Act has attracted more than 235,000 signatures as opposition to the Conservative government's plans to scrap it grows.
David Cameron's proposal to replace the Act with a British Bill of Rights was a key pledge in the Tory party's election manifesto, but the plans were delayed until next year due to legal complications and concerns it would not be backed by a majority of MPs in the House of Commons.
Last month's Queen's Speech, which laid out the government's agenda for the year ahead, only included plans to introduce a consultation on scrapping Human Rights Act, but the government hopes to introduce legislation next year.
Opposition to the plans to scrap the Act, which was brought in by Tony Blair's New Labour in 1998, has come from a host of celebrities and also influential figures within the Conservative party, including former Cabinet members such as Ken Clarke and Dominic Grieve.
A campaign on change.org, backed by 236,000 people so far, says it "should be a matter decided by the people" in a national vote.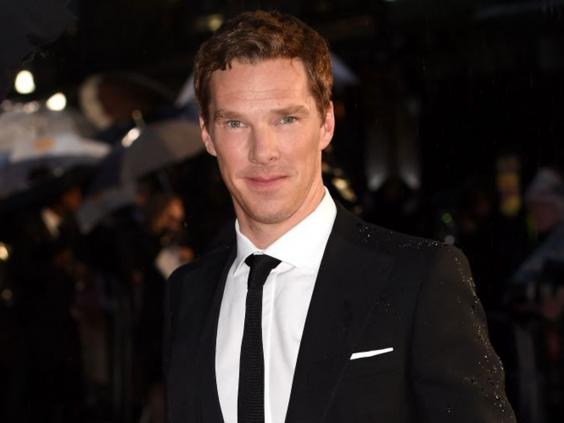 Staging a referendum would also raise awareness of the "fundamental rights that protect us all," the petition says.
"The scrapping of the Human Rights Act, though a pledge in the Tory manifesto is a measure few are aware of and even less understand the implications," it states.
"To change the law in such a way that removes or alters our fundamental human rights can only be resolved by a national referendum. A referendum will provide national scrutiny and informed debate."
There have also been internal government disagreements over whether the UK should withdraw from the European Convention on Human Rights, which Britain signed up to in the 1950s but only enshrined in law through the Human Rights Act in 1998.
The Prime Minister refused to rule out withdrawing the Convention earlier this month.
What does five more years of the Tories mean for Britain?
What does five more years of the Tories mean for Britain?
1/8 Welfare payments will be slashed

One of the most controversial parts of the Conservative manifesto was to cut benefits for the working age poor by £12 bn over the next three years. But during the campaign they only said where £2 bn of these savings would come from. That leaves £10 bn still to find. Some experts think the only way they can close that gap is by means testing child benefit – with millions of families losing out

Getty

2/8 There will be tax cuts for those in work and those who die

The Tories will increase the threshold at which the 40p rate of tax becomes payable to £50,000 by 2020. They haven't said so but it is also likely that at some point in the next five years they will abolish that 45p rate of tax altogether for the highest earners. They also want to increase the effective inheritance tax threshold for married couples and civil partners to £1m

Getty

3/8 There will be an in/out EU referendum in 2017

The next two years are going to be dominated by the prospect of a referendum on Britain's membership of the EU. First off David Cameron has the daunting task of negotiating a deal with other EU leaders an acceptable deal that he can sell to his party so he can go into the referendum campaigning for a 'yes' vote. This may be unachievable and it is possible that the Tories may end up arguing to leave. Opinion polls show Britain is divided on EU membership, one poll this year showed 51% said they would opt to leave compared to 49% who would vote to stay in

Getty

4/8 There will be more privatisation of the NHS

Having won the election the Tories now have a mandate to go further and faster reforming the NHS. In order to make cost savings there is likely to be greater private involvement in running services, while some smaller hospitals may lose services they currently provide like A&E and maternity units

Getty

5/8 There will be many more free schools – and traditional state schools will become a thing of the past

The Tories plans to create 500 new free schools and make 3,000 state schools become academies. They will also carry on reforming the Department of Education and remove more powers from local authorities over how schools are run

Getty

6/8 On shore wind farms will be a thing of the past and fracking will be the future

Government spending on renewable energy is under real threat now the Lib Dems are no longer in power with the Tories. Subsidies are likely to be slashed for off-shore wind farm and other green energy supplies. Meanwhile there will be generous tax break for fracking as ministers try and incentivise the industry to drill for onshore oil and gas

Getty

7/8 There maybe more free childcare – but not necessarily

In the campaign the Tories pledged to double the amount of free early education for three- and four-year-olds from 15 hours a week to 30. The extra hours would only be offered to working families where parents are employed for at least eight hours a week. However they have not said where the money will come from to fund the pledge

Getty

8/8 Workers' rights could be reduced

The Tories want to slash business regulation, merge regulator and cut costs. The Lib Dems stopped them from reducing the employment rights of workers in power – but these are now under threat

Getty
Actor Benedict Cumberbatch was last month among a host of celebrities who have made emotional appeals calling on the government not to repeal the Act.
He joined Vanessa Redgrave, David Harewood, Simon Callow and Indira Varma in voicing the stories of ordinary people who have successfully held the powerful to account through human rights laws.
"Our Human Rights Act belongs to all of us. It's not for politicians to pick and choose when it applies or who deserves protection," Mr Cumberbatch said.
A Ministry of Justice spokesperson said: "This Government was elected with a mandate to reform and modernise the UK human rights framework. The UK has a proud tradition of respect for human rights which long pre-dates the Human Rights Act 1998. But the Human Rights Act opened the system to abuse, damaging the credibility of human rights.
"That's why we will bring forward proposals for a British Bill of Rights. Our Bill will protect fundamental human rights, but also prevent their abuse and restore some common sense to the system. We will widely consult on our proposals before introducing legislation."
Reuse content