The honours system is set for a new row over allegations of cronyism after Nick Clegg nominated a wealthy Liberal Democrat donor and friend for a knighthood.
The businessman Anthony Ullmann is set to be knighted in the Dissolution Honours list which will be announced within weeks, The Independent has learnt.
The list, which follows the end of a parliament, is expected to include dozens of peerages as well as titles for former MPs and allies of Mr Clegg and David Cameron.
Mr Ullmann has donated a total of £98,500 to the party, according to the Electoral Commission.
His gifts include £30,000 in the run-up to the general election to Mr Clegg's constituency party in Sheffield, where the former Liberal Democrat leader faced a struggle to hold on to his seat.
Mr Ullmann co-founded the Nottinghamshire-based Autofil Worldwide, which makes and supplies polyester yarns for vehicles, almost 20 years ago.
Queen's Birthday Honours 2015
Queen's Birthday Honours 2015
1/10 Van Morrisson

The famously reclusive singer received a knighthood

AFP

2/10 Andreas Whittam Smith

Andreas Whittam Smith, the co-founder of The Independent, has been awarded a knighthood

PA

3/10 Michael Bond

Paddington Bear creator Michael is honoured with a CBE

David Sandison

4/10 Frank Lampard

Footballer Frank Lampard was awarded an OBE

Getty Images

5/10 Sir Henry Angest

Chairman and chief executive of the Arbuthnot Banking Group, Sir Henry Angest receives a knighthood

Arbuthnot Banking Group PLC

6/10 Caroline Criado-Perez

Journalist Caroline Criado-Perez, whose successful campaign to keep a woman on a British banknote resulted in a backlash of online abuse against her, has been appointed OBE

PA

7/10

The actor Benedict Cumberbatch  was made a CBE

Getty Images

8/10 Eddie Redmayne

Eddie Redmayne was also made an OBE, to go with his Oscar

Getty Images

9/10 Jonny Wilkinson

Rugby star Jonny Wilkinson, who wrongly reported to be included in the last set of honours, is made a CBE

AFP

10/10 Laura Bates

Laura Bates, founder of the Everyday Sexism Project, was awarded a British Empire Medal

AP
His links with Mr Clegg have previously sparked controversy. Days after accepting the £30,000 donation in November 2013, the former Deputy Prime Minister toured the company's headquarters in Ashfield, prompting Labour accusations that he seemed to be "busy helping out donors rather than hard-working families".
At the time, a party spokesman described the men as old friends and dismissed as "ludicrous" any suggestion of a connection between the visit and the donation.
Mr Clegg was challenged in the Commons last year in the light of the donations over the company's plans to move 160 of its jobs overseas.
He responded: "Clearly I can't speak for Autofil and any company needs to explain its own business and investment decisions."
There was no comment from the Lib Dems about Mr Ullmann's impending knighthood.
Publication of the names of people receiving peerages and titles has been delayed following the furore over allegations that Lord Sewel snorted cocaine in the company of prostitutes. It is now expected to be published in late August or early September.
Both Mr Cameron and Mr Clegg are braced for a backlash, both over handing honours to party insiders and for further increasing the size of the Lords, which is already the second largest-legislative chamber after the Chinese People's Congress.
The investment banker James Lupton, who has donated £2.5m to the Conservatives, is tipped to be ennobled in the list, while Barry Norton, Mr Cameron's former election agent in his Oxfordshire constituency, is expected to be knighted.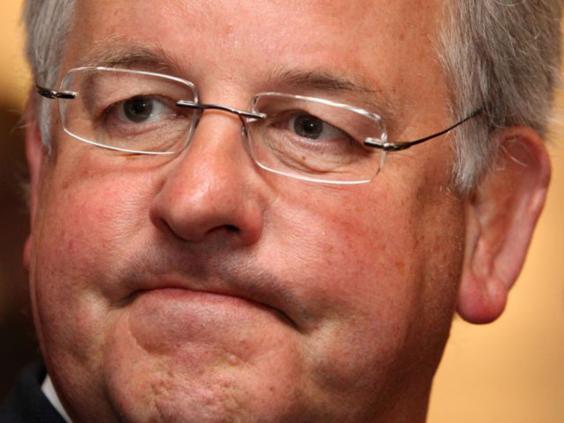 Oliver Dowden, the Prime Minister's former deputy chief of staff, and Rupert Harrison, who was chief of staff to George Osborne until May, are both understood to be in line for CBEs.
Yvette Cooper, the Labour leadership contender, called for Mr Cameron to freeze or cap the number of appointments to the Lords until moves to reform the Upper Chamber are under way. She said the Prime Minister had elevated people to the Lords at a faster rate than any of his predecessors since life peerages began in 1958, making an average of 40 appointments per year.
Ms Cooper also accused him of filling the Lords with far more party nominees than the previous four premiers.
"For generations the constitutional settlement in Britain has relied on political parties and prime ministers respecting democratic principles and not using constitutional change to pursue their own party purpose," she said.
"Instead David Cameron and the Tories are vandalising democracy by pursuing their own narrow party political interest."
Reuse content