The two top leaders of the body that represents frontline police officers have announced they are leaving after months of controversy and brutal infighting over planned reforms to the organisation.
Chairman Steve Williams announced his departure from the Police Federation of England and Wales today after leading major changes to the group following criticisms of officials over the "Plebgate" controversy and a series of reversals in negotiations on pay and conditions.
Mr Williams, who took over the organisation in 2013, told The Independent last year that he had been called a dictator and a traitor as he sought to reverse the organisation's fortunes.
He was instrumental in commissioning a major independent report into the federation but his attempts to clip the wings of regional organisers for the 127,000-strong organisation were met with stiff resistance. The review also revealed the existence of secret accounts that contributed to assets of £95 million.
Senior officials from branches of the federation, that represents officers from the rank of constable to chief inspector, were also sternly criticised over a campaign against the former chief whip Andrew Mitchell, following his altercation with officers in Downing Street. The campaign contributed to the politician's eventual downfall.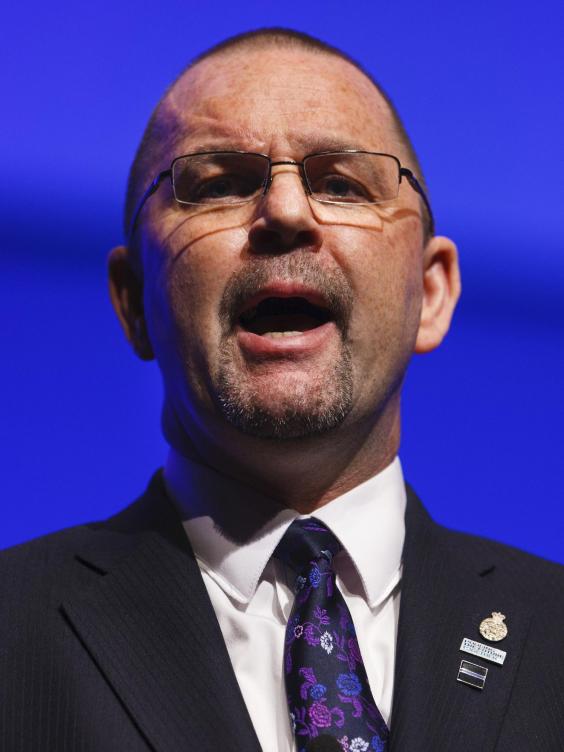 "The Federation has a vital and important role to play in policing, but I have made no secret of my fears that unless we get this right and embrace the change required others will do it to us, a view echoed recently by the Policing Minister, Damian Green," Mr Williams said in a warning to his successor on Monday.
He will retire at the end of May, along with the general secretary, Ian Rennie, who has been chief negotiator for the last six years.
Keith Vaz, the chairman of the Home Affairs Select Committee, said: "These retirements will leave this important organisation with a huge vacuum and leaderless at a time when they need strong direction. It will remain to be seen if the federation will continue on the path of change."