The public does not support tougher restrictions on foreign nationals coming to Britain, but wants existing immigration rules to be properly enforced, a survey has disclosed.
The poll comes ahead of measures that Theresa May, the Home Secretary, will announce today to reduce the number of migrants coming to this country.
She plans to limit their access to the health services and housing – a move the Government hopes will send out a strong deterrent message to foreign nationals heading to Britain.
However, a YouGov survey suggests the public believes the problem lies not with the system itself, but with the poor enforcement of existing rules by immigration officers.
It found that 60 per cent of people believed immigration rules were not properly applied, allowing too many illegal migrants to remain in Britain. By contrast, just 26 per cent said inadequate restrictions led to too many migrants settling legally.
The survey, carried out for the think-tank Migration Matters, also found the public was better informed than what was widely assumed about the scale of illegal immigration.
Just under half of those polled guessed that up to 10 per cent of migrants were in Britain illegally against an official estimate of between 8 and 15 per cent.
The public was sceptical about the ability of either the Conservatives or Labour to get to grips with the issue.
Asked who they trusted more to deliver the right level of immigration, 25 per cent named David Cameron and 13 per cent chose Ed Miliband, but 62 per cent said they trusted neither of the men or did not know.
The former minister Barbara Roche, the chairwoman of Migration Matters, said: "Legal migrants make a massive contribution to the economy and are essential to Britain's recovery.
"If the public have confidence in the enforcement of the rules, then some of the toxicity of today's debate on immigration can be addressed, allowing a more reasoned, evidence-based discussion on the right level of legal immigration for Britain."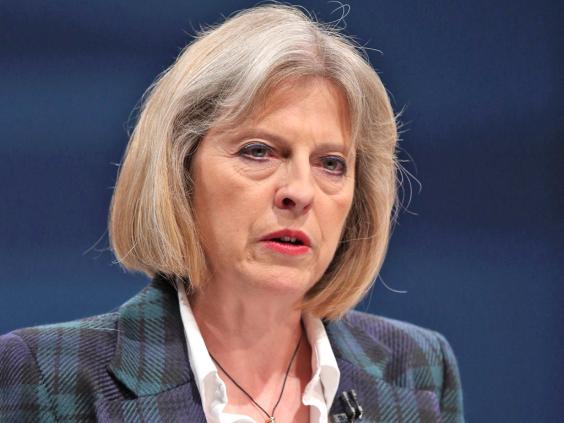 The new Immigration Bill, one of the key measures in the Government's legislative programme over the next year, will include steps to require overseas nationals to prove they are in Britain legally before they can visit a GP or hospital.
They will have to produce their visa before they are issued with a temporary NHS number – and without that they will not be able to receive treatment, apart from in an emergency. The proposed scheme has run into opposition from some doctors who argue it turns them into "gatekeepers" of the immigration system when they should be only concerned with medical care.
Students from outside Europe will have to pay a levy of £200 before they are permitted to use the health service. In other moves, landlords will face fines of £3,000 if they fail to check the immigration status of tenants, while companies will be hit with penalties of up to £20,000 for each illegal immigrant they employ.
Councils will be banned from allocating social housing to people not linked to their area.
The centre-left think tank, the Institute for Public Policy Research, raised fears the student levy would undermine attempts to attract high-fliers to UK universities. The organisation's associate director, Tim Finch, said: "There is very little evidence of so-called health tourism to Britain and students who are generally young and fit are not putting a strain on the NHS."
The Immigration Bill will also include measures to remove foreign criminals from Britain before their appeals against deportation are heard.
It will require banks to check against a database of known immigration offenders before opening accounts and it will introduce new powers to check driving-licence applicants' immigration status before issuing a licence.
Mark Harper, the Immigration Minister, said: "The Immigration Bill will... reduce the pull factors which encourage people to come to the UK."