A right-wing think-tank secured a dramatic shift in government policy, to ban charities from using public funds to lobby, after receiving a ring-fenced donation to promote the change, The Independent can reveal.
The Institute of Economic Affairs (IEA), Britain's oldest neoliberal think-tank, accepted £15,000 from an unnamed source to "develop" its controversial proposals to prevent charities from using public grants to lobby ministers, civil servants or MPs.
Cabinet Office minister Matthew Hancock last week announced that the Government was implementing the change and cited the IEA's "extensive research" on the issue as a principal influence on the decision. The ban has been described by charities as a "gagging clause" designed to restrict their ability to inform Whitehall decisions.
The IEA, which has previously accepted donations from tobacco companies while publicly raising tobacco-related issues such as plain cigarette packaging, declined to name the source of the donation, made in 2013. It insisted the money had come from an individual rather than a company and was not used to "commission" research.
But the existence of the donation and the IEA's success in persuading ministers to adopt its proposals, set out in a series of policy papers between 2012 and 2014, will raise questions about the links between the Government and think-tanks, as well as the transparency of the policymaking process.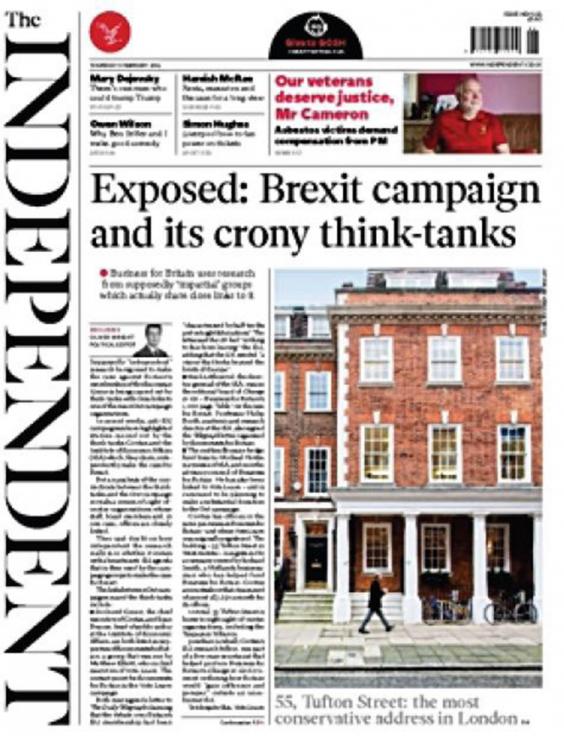 A study last year of 169 think-tanks by the Transparify campaign group gave the IEA the lowest rating for transparency of its donations, describing it as "highly opaque".
Senior charity executives said that it was "highly unusual" for government to announce a significant policy change based on one organisation's work.
Kathy Evans, head of Children England, said: "This is a policy that was announced without consultation – there has been no effort to seek input from those affected.
"It raises extremely important issues. I would defend to the hilt the importance of charities being able to provide to ministers and MPs information that goes into the policymaking process. Charities and voluntary groups are often the only voice of those vulnerable groups affected.
"I don't think that the IEA should be more influential towards government on the basis that they don't receive public funds. I think it is perfectly legitimate to ask, in a democracy, what is the source of funding that results in a change in policy?"
Charities and politicians from all major parties have reacted angrily to the introduction of the "anti-advocacy" clauses into all grants from public bodies.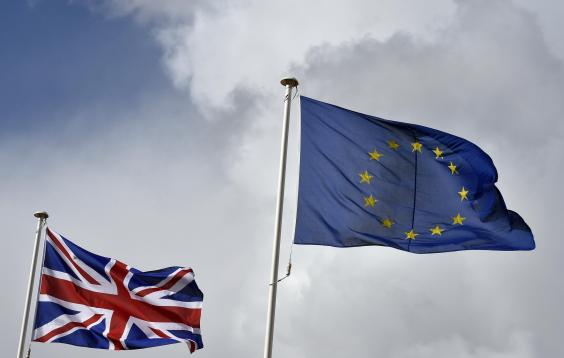 Sarah Wollaston, a former GP who is now Conservative chairwoman of the Commons health select committee, warned that the changes would have "serious consequences" in the public health sector where "balance [is] already distorted in favour of industry".
A leading think-tank on the charities sector said that the Cabinet Office's announcement was "bad policymaking". Dan Corry, CEO of New Philanthropy Capital, said: "I cannot remember any government putting out a press release saying they have decided to change the law as a result of one think-tank's reports. It is very hard to understand why there has not been proper research and a proper process looking at these proposals."
Britain's 165,000 charities receive about £100bn in income, of which £13bn comes from grants from local and national government. The IEA claimed in three reports that such state funding was having a perverse effect by making charities less inclined to criticise government policy and thereby creating "sock puppet" organisations which were "an unnecessary and wasteful use of taxpayers' money".
The IEA's accounts filed to the Charity Commission show that, after its two initial reports in 2012 and 2013 on "sock puppets", the organisation received "restricted funds" of £15,000 that could be spent only on this issue.
A note on the most recent accounts for 2014 shows that the money was spent that year "to develop further the ideas within the Sock Puppets web papers already published". 
When asked by how often it had met with ministers or officials to discuss its proposals, the IEA said: "As often as we were able."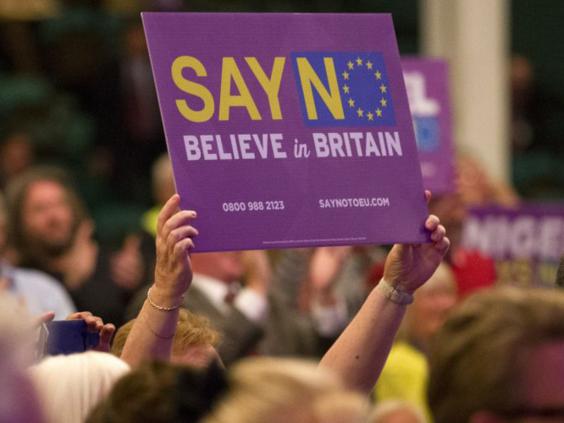 Cabinet Office sources said that Mr Hancock had not met with anyone from the think-tank over the proposals. A spokeswoman added that the new measures had been piloted by the Department for Communities and Local Government over the past year.
This week, The Independent revealed that the IEA was one of two think-tanks with close ties to the main Out groups whose supposedly "independent" research was being used to make the case for Brexit. 
The IEA defended its "sock puppet" research as "thorough", adding that it was under no obligation to disclose the identity of its donor.
Reuse content