Officials from Britain, the rest of the European Union and the United States will meet in London on Tuesday to draw up a list of senior figures linked to the Russian government to be hit by an asset freeze and travel ban over the crisis in Ukraine.
The sanctions would be imposed by EU foreign ministers when they meet in Brussels next Monday, unless Vladimir Putin, the Russian President, has agreed to direct talks with the Ukrainian Government by then. Government sources in London said the setting up of a "contact group" to ensure dialogue between Moscow and Kiev is regarded as the top priority by the West.
Officials from the US, Italy, France, Germany, Poland, Switzerland, Japan, Turkey and Canada will attend today's talks at the Foreign Office.
They will discuss extending measures against 18 Ukrainian individuals already identified by the EU to non-EU countries and also adding more Russian senior officials to the list.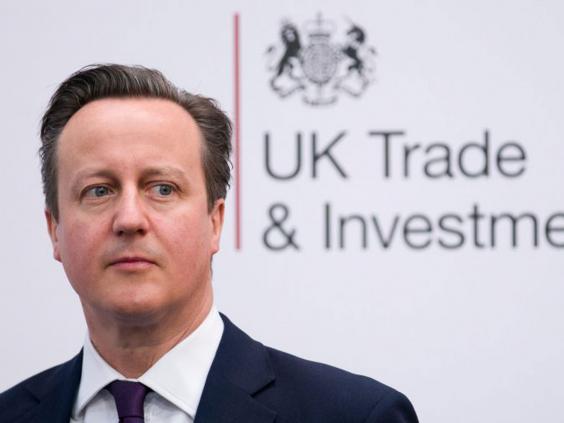 They could be subjected to a travel ban and asset freeze for their role in the violation of Ukrainian sovereignty. Talks will centre on the criteria and types of individuals the measures could be applied to.
In pictures: Ukraine crisis
In pictures: Ukraine crisis
1/12 Ukraine crisis

People shout slogans during a pro Russian rally at a central square in Donetsk. Pro Russian activists continued to gather on Saturday in the eastern Ukrainian city of Donetsk, as Russia was reported to be reinforcing its military presence in Crimea.

2/12 Ukraine crisis

In the same pro Russian rally, demonstrators show their support. Ukraine's ambassador to Russia and a deputy Russian foreign minister held a "cordial" meeting on Saturday, Moscow said, without giving details of any discussion of Russian-occupied Crimea.

3/12 Ukraine crisis

Crimean ethnic tatars stand on the roadside as Russian troops move towards to Simferopol in the settlement of Kok-Asan, some 70 kilometres from Simferopol in Crimea.

4/12 Ukraine crisis

Russian troops stand on a roadside in the settlement of Opytnoye, some 70 kilometres from Simferopol.

5/12 Ukraine crisis

Armed members of the first unit of a pro-Russian armed force, dubbed the "military forces of the autonomous republic of Crimea" march before the swearing-in ceremony in Simferopol, Ukraine. Some 30 men armed with automatic weapons and another 20 or so unarmed, were sworn in at a park in front of an eternal flame to those killed in World War II.

6/12 Ukraine crisis

A group of Cossacks march past a statue of Soviet revolutionary leader Vladimir Lenin in Simferopol as tensions in the area continue to rise.

7/12 Ukraine crisis

An armed member of the first unit of a pro-Russian armed force, dubbed the "military forces of the autonomous republic of Crimea" signs the oath during the swearing-in ceremony in Simferopol,

8/12 Ukraine crisis

9/12 Ukraine crisis

Ukrainian soldiers load their armed personnel carriers (APCs) into boxcars in the western Ukrainian city of Lviv. Pro-Kremlin militia fired warning shots as unarmed foreign observers tried to enter Crimea on the 8th.

10/12 Ukraine crisis

An abandoned naval ship sunk by the Russian navy to block the entrance is seen in the Crimean port of Yevpatorya on March 8th.

11/12 Ukraine crisis

Ukrainian sailors stand guard on top of the Ukrainian navy ship at the Crimean port of Yevpatorya.

12/12 Ukraine crisis

Crimea's pro-Moscow leader Sergei Aksyonov speaks to the media in Simferopol on the 8th March. He has defended a decision to hold a referendum on whether the region should join Russia, saying on Saturday that "no one" could cancel the voting.
The EU is expected to act in concert with America, where President Barack Obama last week ordered the freezing of US assets and a ban on travel into the US of those involved in threatening Ukraine's sovereignty and territorial integrity, including the incursion into Crimea.
On Monday, Nato agreed to start Airborne Warning and Control System (Awacs) reconnaissance flights over Poland and Romania to help monitor the crisis in Ukraine. Nato ambassadors accepted a recommendation from US Air Force General Philip Breedlove, the alliance's top military commander
David Cameron told MPs  that Russia had "days, not weeks" to head off the proposed sanctions by setting up a contact group.
British officials said the EU foreign ministers' meeting is in effect the deadline, and that the EU would implement asset freezes and travel bans then, without calling a further meeting of EU presidents and prime ministers.
The Prime Minister condemned plans to hold a referendum in Crimea next Sunday to formalise Russia's control. "We are all clear that any referendum vote in Crimea this week will be illegal, illegitimate and will not be recognised by the international community," he said.
At talks with Angela Merkel, the German Chancellor, on Sunday, Mr Cameron said that the two leaders agreed that "any attempt by Russia to legitimise an illegal referendum would require us to respond by ratcheting up the pressure further"
Reuse content