"They all look like Justin Bieber," sighs an exasperated Sadiq Khan.
The Shadow Justice Secretary is talking about the boys who attend the same school as his teenager daughters. Despite considering himself "metrosexual" and "cool" – he has been to three One Direction concerts – he struggles with the idea of those good-looking boys being near his girls. Nor is he calm when he looks around the House of Commons.
"When you walk the corridors of power, you realise there are so few of us [black, Asian and ethnic minorities]," says this 44-year-old son of Pakistani immigrants, a bus driver and a seamstress. "I'm fed up of the number of firsts that I am – like the first ever Muslim MP in London. I'm just fed up. We need to make it easier for others."
Khan, a former lawyer who specialised in discrimination cases but was often mistaken for the defendant, and Chuka Umunna, the mixed-raced Shadow Business Secretary, are increasingly swayed by the case for what Americans call "affirmative action".
Umunna is leaning towards quotas to shake-up Britain's boardrooms, while Khan wants Labour to consider selecting parliamentary candidates from "hybrid" lists should the Commons remain overwhelmingly white and male after this year's election. Local party members would make their selections from a shortlist comprising women and non-white people.
Khan doesn't like the British phrase "positive discrimination", but, whatever it is called, this is a brave policy area to develop on the eve of an election when Ukip's anti-immigration vote could prove a deciding factor.
In the event of a Labour loss, this pair could become the party's most powerful figures. Umunna is third favourite to become leader with bookmakers Ladbrokes; and, at  5-1, Khan is behind only former Olympics minister Tessa Jowell to be Labour's candidate for the London mayoral election next year.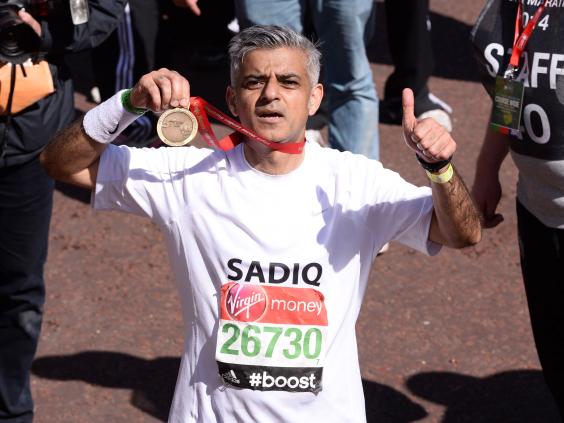 This month, Khan's hopes received a boost when Margaret Hodge, the powerful chair of the Public Accounts Committee, bowed out of a race she had never formally entered, saying it was "time for us to have a non-white mayor".
Sitting in his cramped Westminster office, Khan betrays his south London roots as he drops his Ts on words such as "critical" and "better". Irritatingly, given that it's an open secret he wants the job, he refuses to directly declare his interest in succeeding Boris Johnson.
He certainly makes what sounds like a pitch for the party's nomination, however: "You judge somebody in that sort of job by their values, what they want to do, what their vision is, how energetic they are, how enthusiastic they are, what their ideals are, what they'll do for London, not by the colour of their skin. To paraphrase the great Martin Luther King, it's the character of the person rather than the skin colour that makes the difference."
But there is an election to fight first. This is the third time that Khan has contested Tooting, where he was born and then educated at a secondary school named after Ernest Bevin, the eminent post-war Labour foreign secretary.
A teacher there, who is still at the school, told Khan that he was argumentative and should become a lawyer. Rather than training to be a dentist, which, as an Asian kid in the 1980s, he was "destined" to become, Khan entered a profession in which no one looked like him.
In Parliament, the surprise at seeing an Asian face was even more acute: despite only being in his thirties, Khan was confused by staff for Piara Khabra, a long-serving Labour MP who had recently died aged 85.
On becoming the first Asian to attend cabinet in 2009, he also joined the Privy Council. He had to take his Koran to Buckingham Palace to be sworn in by the Queen because the royal residence didn't have a copy.
Although Labour had lost the election, Khan's career gained momentum. He orchestrated Ed Miliband's party leadership victory. He became shadow Justice Secretary and Lord Chancellor, two years before the man who has become his political nemesis, Chris Grayling, took up the roles proper for the coalition.
"He's a typical Man United fan," seethes Khan, a lifelong Liverpool supporter. "Glory-hunter. Politician's equivalent of getting rich quick – he wants to make headlines quickly."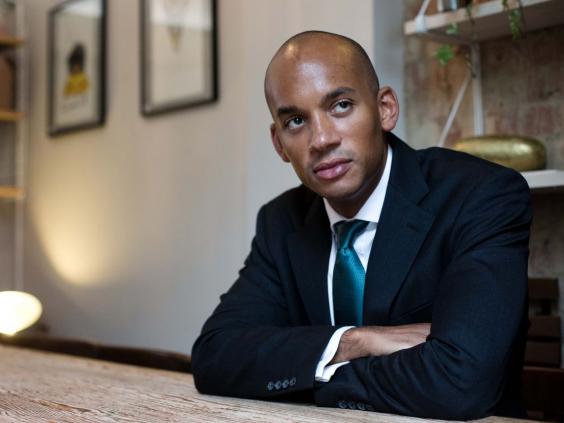 Grayling is the first Lord Chancellor in the role's 400 years to not have a legal background; an advantage, he recently claimed, as "it enables you to take a dispassionate view" of the profession. He has certainly been one of the most controversial, angering lawyers with his legal aid and judicial review reforms.
Khan says of Cambridge-educated Grayling, who is, indeed, a Man Utd supporter: "I've got no objection to the Lord Chancellor not being a lawyer, but the basic qualification of being the Justice Secretary/Lord Chancellor is that you must at least have read the dummies' guide to the law. It seems to me he hasn't even had the courtesy to do that."
However, Labour has been accused by many in the legal system for failing to develop detailed policy of its own. One leading Liberal Democrat barrister says this is understandable, given that even in the 800th anniversary year of Magna Carta, the NHS and the economy will take centre stage in the run-up to May.
Khan says that he would immediately introduce a "Victims' Law", which is being drafted by Sir Keir Starmer, the former director of public prosecutions who is standing for the rock-solid Labour seat of Holborn and St Pancras. "You, as a victim, should know what your rights are … and they should be in an easy-to-read, transparent document," he explains.
Labour has to win first, and it's going to be tight. Many backbenchers believe the party should be coasting to victory, given the cuts, and blame Miliband for their woes.
A loyalist, Khan says that Ed Miliband has kept the party "united" despite the precedent that the party "spends years and years fighting" after losing power. "We've stayed united. We are competitive again, to the point where we could make – in for recent times – history by being a one-term opposition party."
Should that happen and Khan choose to be Lord Chancellor instead of having a tilt at leading his home city, his daughters' male classmates should watch out as their dad would be willing to exert his full legal powers on them. "I assumed all the boys in this school would be nerds. No matter how cool you think you are as a dad, boys are not good."
Reuse content