The Government has refused to give MPs a vote on whether to keep selling arms to Saudi Arabia – despite senators in the United States moving to consider a ban. 
The American upper house is expected to vote on the measure after a bi-partisan push in the Senate by both Republican and Democratic lawmakers.
The Saudi autocracy has been accused of committing war crimes during its military operation against Iranian-backed Houthi rebels in Yemen, where it has bombs schools, hospitals, and wedding parties, according to eyewitnesses.
Britain has however sold £3.3 billion worth of arms to the country since the bombardment began between April 2015 and March 2016. Ministers have repeatedly rejected calls for a pause in the weapons sales, arguing that the Saudi Arbians alone are best place to assess whether they have committed warcrimes.  
Now action on the other side of the Atlanic is putting ministers the UK's Department for International Trade under pressure to give MPs a vote on the issue – pressure they have so far resisted.
A leaked draft report from the Committee on Arms Export Control recommended an end to the sales last week. If the report is finalised the MPs on that committee would add their names to recommendations by the House of Commons International Development Committee who have also urged and end of the weapons sales.
Green party leader Caroline Lucas is among those who believes British MPs should be given a say on the issue.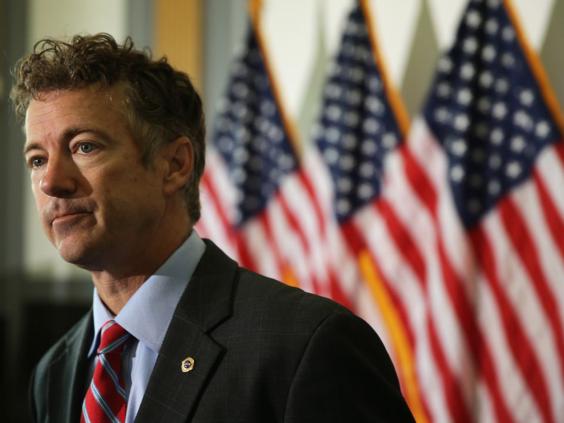 "Britain's continued arming of Saudi Arabia is a stain on our reputation on the world stage. While they continue to breach international law in Yemen, we are aiding and abetting their wrongdoing by supplying them with military equipment. MPs should be given a chance to debate and vote on our continued arms sales to this brutal regime," she told The Independent.
"The arms export industry should be brought out of the shadows and subject to proper democratic scrutiny – then MPs will have the chance to clean up our record by stopping further sales to repressive regimes."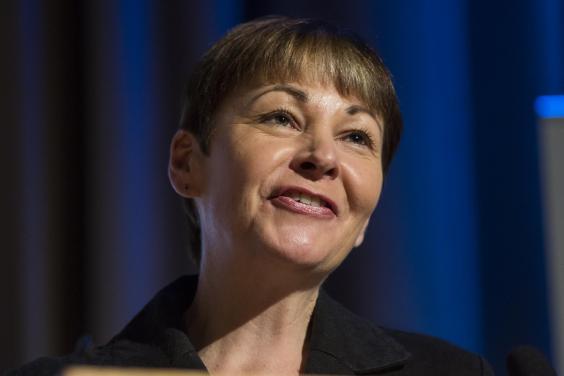 In the US senate, two Republicans – Rand Paul and Mike Lee – have teamed up with two Democrats – Chris Murphy and Al Franken – to propose a resolution to block a billion dollar sales of Abrams battle tanks to Saudi Arabia.
"The Obama Administration has recently offered over a billion dollars in weaponry to Saudi Arabia, and I think it's in America's best interest to call a timeout on this sale," Mr Franken said.
10 examples of Saudi Arabia's human rights abuses
10 examples of Saudi Arabia's human rights abuses
1/10

In October 2014, three lawyers, Dr Abdulrahman al-Subaihi, Bander al-Nogaithan and Abdulrahman al-Rumaih , were sentenced to up to eight years in prison for using Twitter to criticize the Ministry of Justice.

AFP/Getty Images

2/10

In March 2015, Yemen's Sunni President Abd-Rabbu Mansour Hadi was forced into exile after a Shia-led insurgency. A Saudi Arabia-led coalition has responded with air strikes in order to reinstate Mr Hadi. It has since been accused of committing war crimes in the country.

Getty Images

3/10

Women who supported the Women2Drive campaign, launched in 2011 to challenge the ban on women driving vehicles, faced harassment and intimidation by the authorities. The government warned that women drivers would face arrest.

Getty Images

4/10

Members of the Kingdom's Shia minority, most of whom live in the oil-rich Eastern Province, continue to face discrimination that limits their access to government services and employment. Activists have received death sentences or long prison terms for their alleged participation in protests in 2011 and 2012.

Getty Images

5/10

All public gatherings are prohibited under an order issued by the Interior Ministry in 2011. Those defy the ban face arrest, prosecution and imprisonment on charges such as "inciting people against the authorities".

Getty Images

6/10

In March 2014, the Interior Ministry stated that authorities had deported over 370,000 foreign migrants and that 18,000 others were in detention. Thousands of workers were returned to Somalia and other states where they were at risk of human rights abuses, with large numbers also returned to Yemen, in order to open more jobs to Saudi Arabians. Many migrants reported that prior to their deportation they had been packed into overcrowded makeshift detention facilities where they received little food and water and were abused by guards.

Getty Images

7/10

The Saudi Arabian authorities continue to deny access to independent human rights organisations like Amnesty International, and they have been known to take punitive action, including through the courts, against activists and family members of victims who contact Amnesty.

Getty Images

8/10

Raif Badawi was sentenced to 1000 lashes and 10 years in prison for using his liberal blog to criticise Saudi Arabia's clerics. He has already received 50 lashes, which have reportedly left him in poor health.

Carsten Koall/Getty Images

9/10

Dawood al-Marhoon was arrested aged 17 for participating in an anti-government protest. After refusing to spy on his fellow protestors, he was tortured and forced to sign a blank document that would later contain his 'confession'. At Dawood's trial, the prosecution requested death by crucifixion while refusing him a lawyer.

Getty Images

10/10

Ali Mohammed al-Nimr was arrested in 2012 aged either 16 or 17 for participating in protests during the Arab spring. His sentence includes beheading and crucifixion. The international community has spoken out against the punishment and has called on Saudi Arabia to stop. He is the nephew of a prominent government dissident.

Getty
Mr Paul said: "Selling $1.15 billion in tanks, guns, ammunition, and more to a country with a poor human rights record embroiled in a bitter war is a recipe for disaster and an escalation of an ongoing arms race in the region."
64 members of the US House of Representative have also signed a letter to President Obama asking him to reconsider the sale.
The US Arms Export Control Act of 1976 allows Senators to force a vote on any arm arms sale signed off by the US President providing certain conditions have been met. No corresponding provision for a binding vote exists in UK legislation but ministers can call one if they choose.
A British Government spokesperson would not commit to a vote in the House of Commons when asked. 
"The Government takes its arms export responsibilities very seriously and operates one of the most robust arms export control regimes in the world. Each licence application is assessed careful against the Consolidated EU and National Arms Export Licensing Criteria," she said.
"We will not grant a licence unless these criteria are met. The Government is satisfied that extant licences are compliant with these criteria."