David Cameron's silence in the wake of Saudi Arabia's execution of 47 prisoners, including a leading Shia cleric, that has sparked global outrage has been branded "utterly shameful".
The Prime Minister has yet to comment publicly on the killings and human rights campaigners have urged him to condemn the mass killings.
The international human rights group Reprieve said the UK "must not turn a blind eye to such atrocities and must urgently appeal to the kingdom to change course". The leading human rights campaigner Peter Tatchell said the UK Government's stance on Saudi Arabia was "completely immoral".  
The kingdom has been widely condemned by the international community for executing scores of prisoners in Riyadh, Mecca, Medina and in the eastern and northern regions.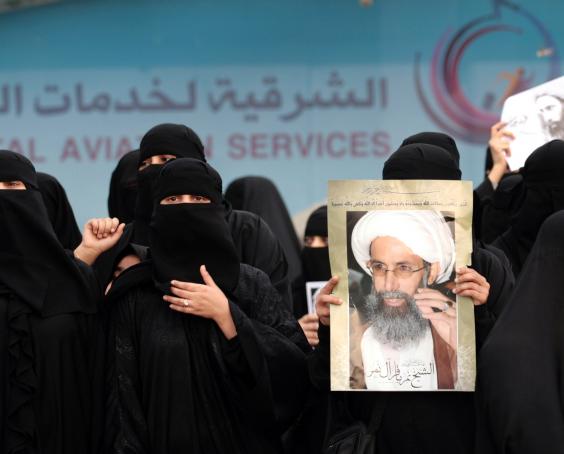 Among those killed was Sheikh Nimr al-Nimr, a leading Shia cleric who had been a political prisoner since 2012 and was a noted critic of the Saudi royal family.
Iran's supreme leader Ayatollah Ali Khamenei has warned of "divine vengeance" on Saudi Arabia calling Sheikh al-Nimr an "oppressed martyr".
He said: "The unjustly spilled blood of this oppressed martyr will no doubt soon show its effect and divine vengeance will befall Saudi politicians." 
The deaths have sparked a wave of protests around the world, including one in which demonstrators set the Saudi embassy in Tehran on fire. 
Reprieve said three other people involved in anti-government protests were among the dead, including two who were teenagers at the time of their arrest. 
Maya Foa, director of the death penalty team at Reprieve, said: "The Saudi government is continuing to target those who have called for domestic reform in the kingdom, executing at least four of them today. There are now real concerns that those protesters sentenced to death as children could be next in line to face the swordsman's blade. Saudi Arabia's allies - including the US and UK - must not turn a blind eye to such atrocities and must urgently appeal to the kingdom to change course."
Speaking on Sky News' Murnaghan programme, Mr Tatchell said the government's position on Saudi Arabia "does not make sense and it is completely immoral". 
He said it was "utterly shameful that David Cameron had not yet publicly condemned the kingdom's actions.
"Saudi Arabia and Isis are two sides of the same coin. They are motivated by the same extremist ideology, they use the same barbaric methods like beheading" he said, "[But] in British government policy we are against Isis but we are allied with Saudi Arabia".
He said Saudi Arabia "was not known for its free and fair trials" so it was unclear whether the "terrorists" among the 47 were actually guilty.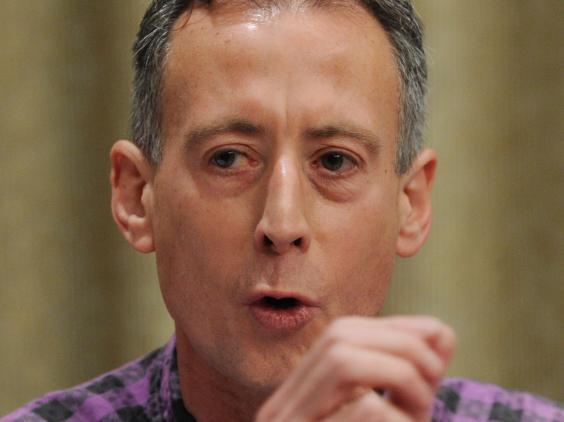 The Foreign Office released a statement yesterday reiterating Britain's opposition to the death penalty - saying it undermined human dignity and was not a deterrent.
The EU has released a statement saying the case of Sheikh Nimr al-Nimr has raised "serious concerns regarding freedom of expression and the respect of basic civil and political rights" and potentially "enflamed further sectarian tensions".
It reiterated its opposition to the death penalty - particularly mass executions - and called on Saudi authorities to "promote reconciliation between the different community of the kingdom".
UN Secretary-General Ban Ki Moon has said he is "deeply dismayed" about the executions.
A statement from his office said: "Sheik al-Nimr and a number of the other prisoners executed had been convicted following trials that raised serious concerns over the nature of the charges and the fairness of the process.
"The Secretary-General reiterates his strong stance against the death penalty. He points to the growing movement in the international community for the abolition of capital punishment and urges Saudi Arabia to commute all death sentences imposed in the Kingdom."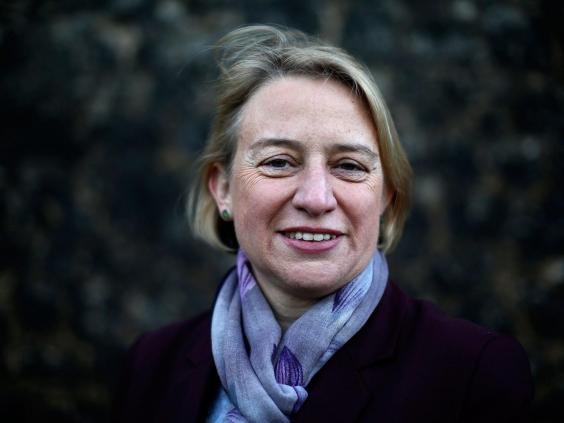 Green party leader Natalie Bennett - speaking on Sky News - said the UN had been campaigning for Sheikh al-Nimr's release. 
She said: "This is a peaceful democracy campaigner who has just been executed.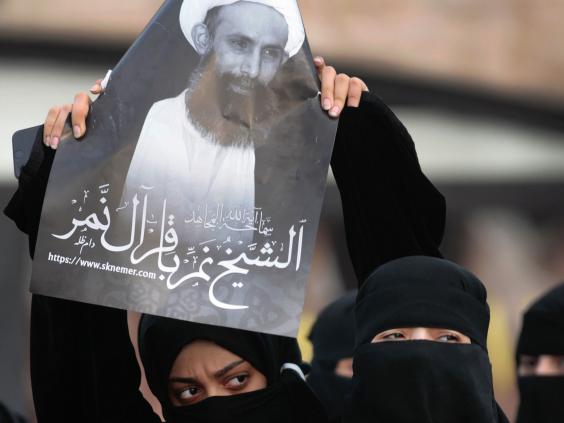 "And I think one of the things there hasn't been much focus on, perhaps because it so awful, is they displayed the bodies of those executed men on gibbets after they were executed…
"That's the kind of regime we're fawning too, we're treating as a friend an ally, we're bending over backwards and the government's response to this has been totally inadequate – it is very disturbing."
Regional sources told The Independent on Sunday that the executions were ordered as part of the rumoured feud between King Salman and his remaining brothers which has threatened the entire dynasty. 
Juveniles on death row in Saudi Arabia
Juveniles on death row in Saudi Arabia
1/8 Abdullah al-Zaher

Abdullah al-Zaher was arrested at the age of 15 for attending a protest and he is was the youngest in a group of juvenile offenders put on death row

2/8 Abdullah al-Zaher

Previously held alongside fellow juvenile offender Ali al-Nimr, whose case sparked outrage around the world, Abdullah has now been moved to solitary confinement at a new facility and could be beheaded at any moment

3/8 Abdullah al-Zaher

His family and lawyers believe he was forced to sign a document without knowing its contents, and which later was used as a "confession" in the closed trial against him

4/8 Ali Mohammed al-Nimr

Ali Mohammed al-Nimr faces imminent beheading and crucifixion for crimes he reportedly committed as a child

5/8 Ali Mohammed al-Nimr

The UN has issued an urgent call for Saudi Arabia to halt his execution but a Saudi court has upheld the sentence of Ali Mohammed al-Nimr, the son of a prominent government dissident, despite growing and high-level international condemnation

6/8 Ali Mohammed al-Nimr

Mr al-Nimr, who was arrested in 2012 for his participation in Arab Spring protests when he was just 16 or 17 years old, could now be put to death at any time

7/8 Dawood al-Marhoon

Dawood al-Marhoon was 17 year old when he was arrested for participating in an anti-government protest

8/8 Dawood al-Marhoon

After refusing to spy on his fellow protesters, he was tortured and forced to sign a blank document that would later contain his 'confession'. At Dawood's trial, the prosecution requested death by crucifixion while refusing him a lawyer
The former Iraqi Prime Minister, Nuri al-Maliki, has warned the executions could lead to the downfall of the gulf kingdom and said the country "strongly condemned these detestable sectarian practices and affirm that the crime of executing Sheikh al-Nimr will topple the Saudi regime". 
Shadow Foreign Secretary Hilary Benn called Sheikh al-Nimr's execution "profoundly wrong" and said the British government should "seek assurances" that his nephew Ali al-Nimr would be spared. 
President Barack Obama has yet to comment on the executions but White House deputy national security adviser Ben Rhodes has urged the Saudi government to show restraint when it came to respecting human rights.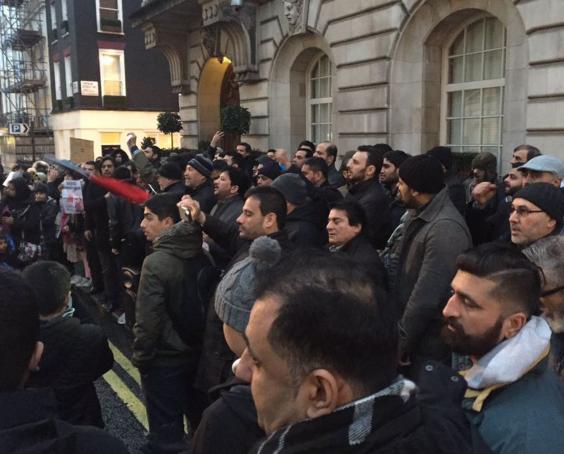 Around 50 protesters gathered outside the Saudi embassy in Kensington, London on Sunday afternoon to demonstrate against the UK's silence on the killings chanting "David Cameron stop supportings terrorists". 
They are also reported to have shouted "Saudi Isis are the same, only difference is the name".
Sayed Ahmed Alwadaei, the Director of Advocacy at for the London-based Bahrain Insitute for Rights and Democracy (BIRD), who was at the protest told the Independent  Foreign Secretary Philip Hammond had been asked about the perceived unfairness of Sheikh al-Nimr's trial in June 2015.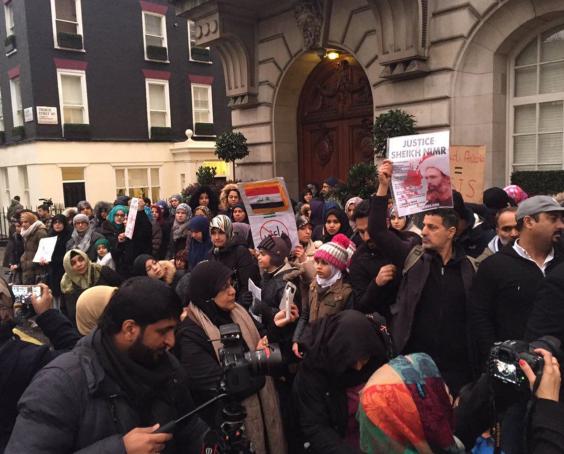 Amnesty International Middle East and north Africa director Philip Luther told AFP that the executions were used "to settle political scores". 
He also said five UN experts had urged the Saudis to quash the sentence.
He said: "Those trials including the trial of Shiekh Nimr al Nimr were politicised on the one hand and grossly unfair, because the international standards for fair trial were grossly flouted.
"What is going on is an attempt to silence criticism of Saudi Arabia particularly among the Shia activist community."
Human Rights Watch's Middle East director, said: "Regardless of the crimes allegedly committed, executing prisoners in mass only further stains Saudi Arabia's troubling human rights record." She added that Sheikh Nimr was convicted in an "unfair" trial and that his execution "is only adding to the existing sectarian discord and unrest."