A parliamentary "super-committee" has been left paralysed and split today after MPs were unable to agree what to do about the sale of British weapons sales to Saudi Arabia. 
In a bizarre twist of parliamentary protocol, three competing cross-party factions on Committee on Arms Export Control (CAEC) are putting out two separate reports recommending different conflicting courses of action.
CAEC was due to put out a report recommending a way forward on the arms sales, which Britain makes billions of pounds from despite accusations that they are being used to commit alleged war crimes. 
A draft report leaked to the BBC's Newsnight programme last week had called for a ban, but later it later emerged that the recommendation was not supported by the whole committee, which has now reached an impasse on the issue.
CAEC is a so-called "super-committee" and draws its membership from the Foreign Affairs Committee, the Business Committee, the International Development Committee, and the Defence Committee.
Members of the Business and International Development committees have banded together to recommend a harsher approach against the autocratic petro state. They want a ban on arms to Saudi until an international investigation into alleged war crimes by the autocracy during the course of its operation in Yemen has concluded.
The Foreign Affairs Committee faction, led by Conservative MP Crispin Blunt, however believes that the legality of the weapons sales should be left to the courts. Campaign Against the Arms Trade has already launched legal challenge, set to be heard in the coming months, meaning arms sales will continue for now. It also backs an international investigation and says arms export control should be more widely addressed.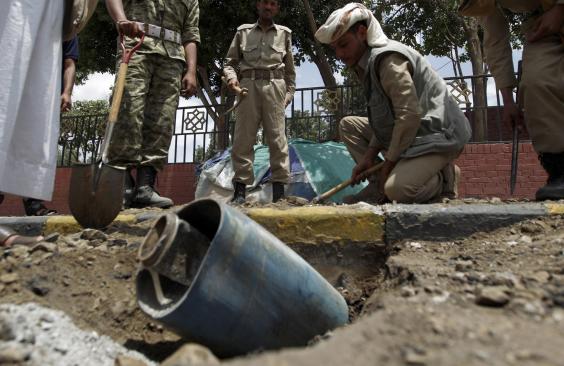 Meanwhile a third group, MPs drawn from the Defence Committee, are understood to be in such deadlock themselves have backed neither report. The split within CAEC is so bitter that MPs have not even been able to agree to designate one of the repots a "minority" report, as would be the usual practise when MPs have disagreements. 
Foreign Affairs Committee chair Crispin Blunt, who supports leaving the legality of sales to the courts said: "Saudi Arabia is a key partner of the United Kingdom in addressing our shared challenges in the Middle East. I am yet to hear any persuasive argument for how we better secure our many strategic objectives in the region without a strong relationship with Saudi Arabia. This includes bringing about a political solution to the current conflict in Yemen, that was so deplorably precipitated by the armed Houthi rebellion in 2014. 
"However, the massive British interest in continued UK-Saudi relations cannot override our wider legal and moral obligations. It is crucial that the UK does everything in its power to ensure full compliance with international humanitarian law by the Saudi-led coalition."
Chris White, who chaired the inquiry of the Committees on Arms Export Controls and is a member of the Business Innovation and Skills Committee, said: "During this inquiry we have heard evidence from respected sources that weapons made in the UK have been used in contravention of International Humanitarian Law. The Government can no longer wait and see and must now take urgent action, halting the sale of arms to the Saudi-led coalition until we can be sure that there is no risk of violation.
"We call on the Government to continue the UK's long-standing commitment to IHL and lead the international community in establishing a strong, independent inquiry. The circumstances surrounding incidents in Yemen, such as allegations of the use of cluster bombs, must be firmly established and send a clear message to all combatants in Yemen that human rights must be respected."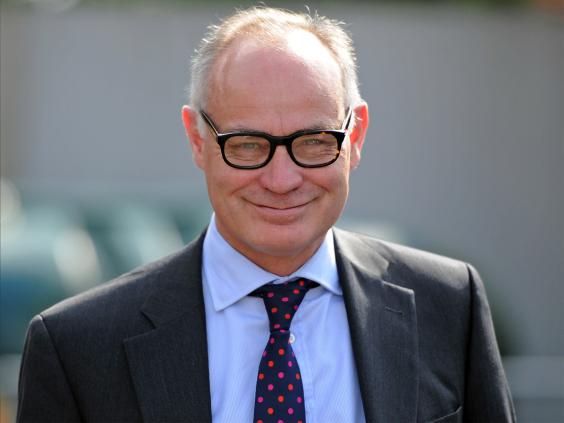 Stephen Twigg, Chair of the International Development Committee, said: "Arms trade law is very clear that licences should not be granted where there is a clear risk that they might be used in a serious violation of IHL. It is hard to understand how a reliable licence assessment process would not have concluded that there is a clear risk of misuse of at least some arms exports to Saudi Arabia.
"While much focus has been on the UK's arms sales to Saudi Arabia, it should not be forgotten that Yemen is one of the most serious humanitarian crises in the world where 82 per cent of the population are in need of humanitarian assistance. The conflict has destroyed schools and hospitals, nearly 3 million people have fled their homes, the health system and the economy are on the brink of collapse and many parts of the country are teetering on the edge of famine. If anyone is paying the price for this conflict it is the people of Yemen."
10 examples of Saudi Arabia's human rights abuses
10 examples of Saudi Arabia's human rights abuses
1/10

In October 2014, three lawyers, Dr Abdulrahman al-Subaihi, Bander al-Nogaithan and Abdulrahman al-Rumaih , were sentenced to up to eight years in prison for using Twitter to criticize the Ministry of Justice.

AFP/Getty Images

2/10

In March 2015, Yemen's Sunni President Abd-Rabbu Mansour Hadi was forced into exile after a Shia-led insurgency. A Saudi Arabia-led coalition has responded with air strikes in order to reinstate Mr Hadi. It has since been accused of committing war crimes in the country.

Getty Images

3/10

Women who supported the Women2Drive campaign, launched in 2011 to challenge the ban on women driving vehicles, faced harassment and intimidation by the authorities. The government warned that women drivers would face arrest.

Getty Images

4/10

Members of the Kingdom's Shia minority, most of whom live in the oil-rich Eastern Province, continue to face discrimination that limits their access to government services and employment. Activists have received death sentences or long prison terms for their alleged participation in protests in 2011 and 2012.

Getty Images

5/10

All public gatherings are prohibited under an order issued by the Interior Ministry in 2011. Those defy the ban face arrest, prosecution and imprisonment on charges such as "inciting people against the authorities".

Getty Images

6/10

In March 2014, the Interior Ministry stated that authorities had deported over 370,000 foreign migrants and that 18,000 others were in detention. Thousands of workers were returned to Somalia and other states where they were at risk of human rights abuses, with large numbers also returned to Yemen, in order to open more jobs to Saudi Arabians. Many migrants reported that prior to their deportation they had been packed into overcrowded makeshift detention facilities where they received little food and water and were abused by guards.

Getty Images

7/10

The Saudi Arabian authorities continue to deny access to independent human rights organisations like Amnesty International, and they have been known to take punitive action, including through the courts, against activists and family members of victims who contact Amnesty.

Getty Images

8/10

Raif Badawi was sentenced to 1000 lashes and 10 years in prison for using his liberal blog to criticise Saudi Arabia's clerics. He has already received 50 lashes, which have reportedly left him in poor health.

Carsten Koall/Getty Images

9/10

Dawood al-Marhoon was arrested aged 17 for participating in an anti-government protest. After refusing to spy on his fellow protestors, he was tortured and forced to sign a blank document that would later contain his 'confession'. At Dawood's trial, the prosecution requested death by crucifixion while refusing him a lawyer.

Getty Images

10/10

Ali Mohammed al-Nimr was arrested in 2012 aged either 16 or 17 for participating in protests during the Arab spring. His sentence includes beheading and crucifixion. The international community has spoken out against the punishment and has called on Saudi Arabia to stop. He is the nephew of a prominent government dissident.

Getty
The row in the super-committee could put the Government under even more pressure to call a debate and vote on the issue in the wider House of Commons. Green MP Caroline Lucas told The Independent on Wednesday night that the Government should bring a debate on the issue, following a move for a vote on the same issue in the US Senate this week – but MPs have so far been refused a say.
Figures reported by The Independent in July show the British government gave the go-ahead to £3.3bn in arms exports to Saudi Arabia during the first year of that country's bombardment of Yemen.
Between April 2015 and March 2016 the UK signed off exports of £2.2bn worth of so-called ML10 licences – which include equipment like drones, helicopters, and other aircraft.
£1.1bn worth of ML4 licences were issued – relating to bombs, missiles, grenades, and countermeasures. The UK also signed off £430,000 of licences for armoured vehicles and tanks.
In January a UN panel accused Saudi Arabia of breaking international humanitarian law during its assault on the country. The country has blown up schools, hospitals and weddings during the bombardment, according to observers.
Recent moves by the Foreign Office show the Government itself is also less confident than ever that Saudi Arabia is not committing war crimes. Previous statements by the former Foreign Secretary Philip Hammond were quietly corrected on the last day before parliamentary recess to water down endorsements of Saudi Arabian forces.
Mr Hammond had said the Government "have assessed that there has not been a breach of international humanitarian law by the coalition". This was later changed to: "we have not assessed that there has been a breach of international humanitarian law by the coalition".
Saudi Arabia is intervening in Yemen on the side of the internationally-recognised government, which has lost control of large swathes of the country to Houthi rebels.
Reuse content