David Cameron used the analogy of home and car ownership, saying he wouldn't buy a house without getting a survey done or choose a car without insisting on an MOT. Abraham Lincoln said the people could be depended upon to meet a crisis as long as they were brought "the real facts".
Scottish voters would rather trust a former US president than any Tory prime minister. But both men were exploring the same territory, that without knowing the factual evidence and full consequences of a decision, the democratic process becomes just an economic gamble, a political game tainted with risk.
So, six months out from September's referendum on independence, do Scotland's voters have a certificate of roadworthiness when it comes to the facts they have been given? Are they being asked to buy a property without knowing its actual price?
The Independent road-tested five key areas likely to influence the referendum's outcome, and asked - what passes and what is likely to cause future difficulties.
What would an independent Scotland's currency be?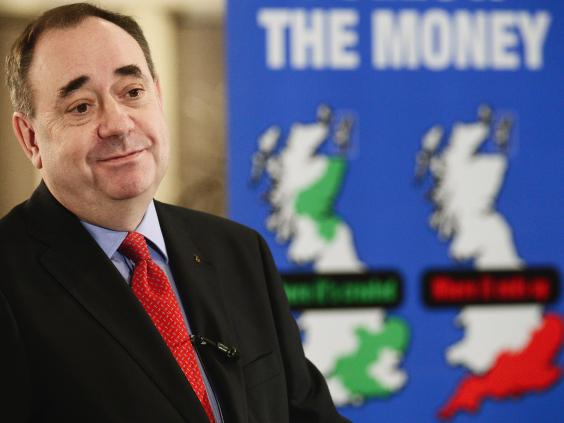 THE WHITE PAPER "Scotland's Future", published by the Scottish Government in November last year, suggested there was no need for negotiations. Billed as the "greatest document of its kind ever published by a prospective nation" it stated : "Scotland will continue to use the pound, providing continuity and certainty for individuals and businesses in Scotland and the rest of the UK."
The certainty evaporated in February when the Chancellor, George Osborne, backed by the Treasury's senior civil servant, Sir Nicolas Macpherson, and the Shadow Chancellor, Ed Balls, ruled out a future currency union. Their unified line was that Scotland cannot leave the UK, continue to use sterling in a banking and fiscal union, and retain the Bank of England as a lender of last resort, leaving English tax payers acting as the guarantors for the potential debt of another sovereign entity.
Alex Salmond initially dismissed the Osborne-Balls alliance as "bluff, bluster and bullying" promising to "deconstruct" Westminster's "ill-thought out and misinformed intervention" as campaign rhetoric. He also threatened to default on Scotland's share of the UK's potential £1.6trillion debt, saying if England had sole control over the pound and the BoE, then the Treasury, and not Scotland, was liable for all the debt issued by the UK.
But the hard-line certainty of the SNP's currency position has substantially softened. "Will" retain the pound, has become "favours" retaining the pound. Salmond told the BBC last weekend that retaining sterling was "the best option" recommended by Scottish Government's economic advisers, and that there were a "range of viable currency options for an independent Scotland." Holyrood's finance secretary, John Swinney, is now talking of sterling as a "preference" and called for "sensible discussions about all these issues."
Verdict: a key foundation stone of the White Paper has gone. With severe doubts over a fast-tracked EU membership, the euro is not a fall-back position. So will Scotland choose sterling without monetary union, the way Ecuador and Panama uses the dollar? Or will Holyrood be forced to establish a new currency?
MOT: So far there is no certificate on the still-unanswered question of currency.
Scotland's membership of the European Union
THE WHITE PAPER is uniformly certain about the relationship with Brussels. Scotland "will continue to be a member of the EU and will have a seat at the top table to represent Scotland's interests more effectively; we will not be at risk of leaving the EU against the wishes of the Scottish people."
Legal advice on the international law of Scotland's secession from the UK, its role as a new state, and the potential difficulties Brussels saw in fast-tracking EU membership for Scotland, were all side-lined in the White Paper.
The February intervention of Jose Manuel Barroso, the European Commission president, ripped apart the SNP's public comfort zone on Europe. Barroso said that because it would "extremely difficult to get the approval of all other states to have a new member coming from one member state" it would be "difficult, if not impossible" for Scotland to join the EU.
Barosso's evaluation was dismissed as "preposterous" by John Swinney, who claimed there was no evidence that other EU membership states would veto Scotland's application. Salmond's deputy Nicola Sturgeon claimed Scotland's independent membership of the EU was "a matter for the democratic wishes of the Scottish people, not the commission." It isn't. All the member states in the EU hold equal power - and Scotland is not a member state.
Barosso's comments did not come out of the blue. The president of the European Council, Herman Van Rompuy, had already warned that new break-away states would need to join the queue using "known accession procedures" - diplomatic shorthand for 'get in line'.
Verdict: Privately, Salmond and his advisers won't have been shocked by Barroso's words. But the clarity of his long-term dismissal of Scotland in the EU, puts in doubt Holyrood's additional assurance that EU membership will be seamlessly negotiated between September and Scotland's formal break-away, 18 months later in 2016. The Barosso-Rompuy comments have merely flagged up an inconvenient truth for Holyrood: a lengthy institutional limbo on the EU remains a distinct possibility.
MOT: No certificate on Europe.
Jobs in Scotland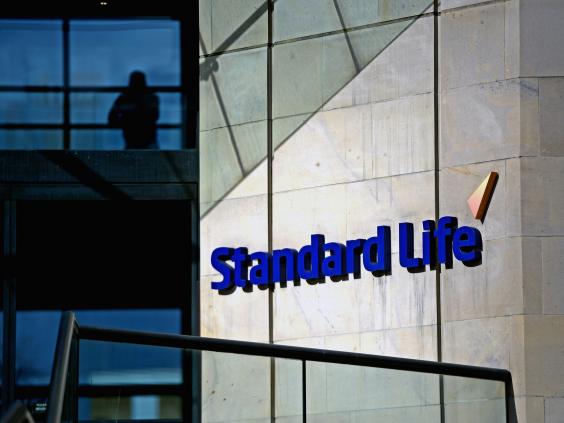 ALEX SALMOND has repeatedly said that winning the referendum would be the catalyst that helps grow the Scottish economy, create jobs, and make Scotland a "more competitive place to do business." He told an audience in London last week that wealth levels in Scotland were regarded as comparable with Germany, and that Scotland's economic strength was recognised by major economic think-tanks. Those who disagree are dismissed as unionist "scaremongers. Unfortunately, that list is growing.
The insurance company Standard Life, which employs 5,000 in Scotland, said last month that it had begun registering companies in England over the "uncertainty" posed by a range of independence-related issues. With £240 billion of assets under its management, and 90 per cent of its customers based in England, Scotland is no longer seen by Standard Life as a risk-free territory.
Babcock, one of Scotland's largest engineering firms employing 5,000, recently told its workforce in the Rosyth shipyard that it was "unlikely" to win any more UK defence contracts. The firm, with a £3.2 billion annual revenue, said it considered independence an "an additional risk and uncertainty".
The trade body, Scottish Engineering, said uncertainty was behind the majority of its members opposing independence.
Both Lloyds and the Royal Bank of Scotland, which employs 14,000 in Scotland, could be forced to move their registered offices and legal teams south of the border if the Yes campaign wins. Added to risk and uncertainty are requirements of EU banking law which Scotland couldn't meet. There are 200,000 people working in financial services in Scotland. John Cridland, the director general of the CBI cited the uncertainty over an independent Scotland's currency as "having serious economic consequences".
Verdict: Salmond is perhaps correct that a lot of the newly-announced contingency plans to abandon Scotland will never be implemented. But the impact of any high-profile company leaving Scotland even before a separation deal is agreed, cannot be underestimated. A jobs exodus or "herd" stampede is probably a non-starter, but early damage to growth could mean years of catch-up.
MOT: just conditional on greater clarity from major employers before September.
Oil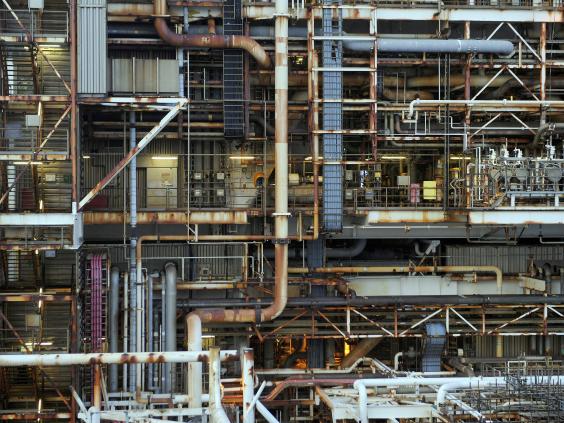 THE CHIEF executive of Shell, Ben van Beurden, said he would like to see Scotland "remain part of the UK". His comment came after the company's UK chairman, Ed Daniels, said the independence debate was "a matter for the Scottish people". Oil companies learn to live with uncertainty, political and economic. But given a choice, Shell favour its £1billion a year investment in the North Sea taking place against the backdrop of a "stable" UK. Similarly, BP's chief executive, Bob Dudley, expressed a personal view that "Britain ought to stay together."
Salmond's appeal to the oil giants that the real risk to their business will come in 2017, when the UK was likely to hold an in-out referendum on Europe, ironically acknowledges the role uncertainty brings.
Oil companies adapt if the oil is still there and making them money. But could an independent Scotland adapt if the "golden ticket" of oil-related revenue turned out to be less than is currently estimated?
The White Paper in November forecast that Scottish oil and gas revenues would be somewhere between £6.8 billion and £7.9 billion in 2016-17. The Institute of Fiscal Studies, using figures from the Office for Budget Responsibility, estimated a figure of £4.5 billion. The Organisation of Petroleum Exporting Countries (OPEC) are reporting a trend of lower production, at a time when oil-related revenue in Scotland matters to the Scottish economy more than it does to the UK.
Last week the Treasury disclosed that this financial year's oil tax receipts were 24 percent lower than last year. The maths points to Scotland's share implying a deeper public spending deficit than forecast. The figures allowed the pro-union BetterTogether campaign to claim that if Scotland was already independent the fall was so traumatic that it represented "the entire budget for Scottish schools".
The Scottish government's riposte was simple enough - oil revenues will rise again in the coming years, and new oil fields were due to come on stream.
Verdict: Oil is indeed Salmond's "golden ticket". Without oil, the independence movement that began in the 1960s would still be fringe politics. But even with last year's deficit, Salmond can still claim an independent Scotland would be one of the world's wealthiest nations. The Yes campaign have not allowed forecasts of diminishing oil reserves to become centre-stage in the debate. But voters in September have a right to know how an independent Scottish treasury will manage without oil revenue.
MOT: pass, only because it is Scotland's oil.
The Timetable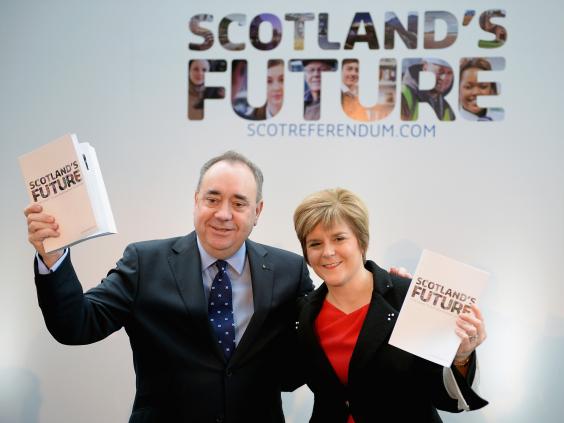 24 MARCH 2016 is the date listed in the White Paper when Scotland will leave the UK. Only after Westminster passes a secession bill, can Scotland leave the UK. That leaves 18 months between a successful Yes vote and March 2016, for Westminster and Holyrood to deliver an agreed deal on the carve up of the UK. What does Scotland get of UK-wide assets, what share of anything labeled "UK" does Scotland get? Senior civil servants in Whitehall have told The Independent 18 months is "a fantasy timetable" to expect "potentially thousands of legal battles" to be concluded within an 18 months timeframe. Currency and the issue of Scotland refusing its share of UK debt, unless Westminster agrees to a deal over sharing the pound illustrates the point. Similarly, if Scotland cannot know the shape, strength and scale of its economy and assets, what does it tell Brussels in parallel negotiations over EU membership?
There are already suggestions in Westminster that without an agreement that needs to be passed by the House of Commons, Scotland may have to wait till the UK was prepared to let it go.
Verdict: March 24, 2016 is both the anniversary of the Union of the Crowns in 1603, and the date of the dissolution of the current Scottish Parliament. By that time, some of the current uncertainty surrounding key issues will have been sorted. But if the Scottish electorate don't like the package on offer? There is nothing they can do about it. September is not a trial run.
MOT: too late to matter.
Reuse content