The Scottish National Party's MPs have been told by their party leadership to donate their pay rises to charity.
Westminster MPs of all parties are getting a 10 per cent, £7,000, boost to their pay packets after the Independent Parliamentary Standards Authority said they were not paid enough.
MPs cannot opt out of the rise, which is set automatically. However, Angus Robertson, the SNP's Westminster group leader, said:
"Now is a time of austerity and huge financial difficulties for far too many people. It is not right for MPs to have a pay-rise in these circumstances.
"As IPSA has gone ahead with these changes, I think it would be right to use the funds to support good causes.''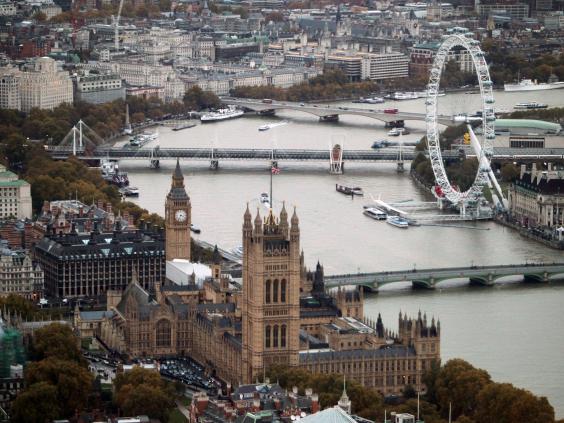 David Cameron told ITV News yesterday that it was right that MPs "should take the rate for the job". He however said it was not the correct decision to raise pay and that it presented an opportunity for charitable giving.
"Personally I think the right thing to do is to be paid the rate for the job and that's what I will do," he said.
"As many MPs have said it gives you an opportunity to do more in terms of charitable giving and things like that but I think MPs … you're paid a rate for the job and you should take the rate for the job and it's done independently."
What does five more years of the Tories mean for Britain?
What does five more years of the Tories mean for Britain?
1/8 Welfare payments will be slashed

One of the most controversial parts of the Conservative manifesto was to cut benefits for the working age poor by £12 bn over the next three years. But during the campaign they only said where £2 bn of these savings would come from. That leaves £10 bn still to find. Some experts think the only way they can close that gap is by means testing child benefit – with millions of families losing out

Getty

2/8 There will be tax cuts for those in work and those who die

The Tories will increase the threshold at which the 40p rate of tax becomes payable to £50,000 by 2020. They haven't said so but it is also likely that at some point in the next five years they will abolish that 45p rate of tax altogether for the highest earners. They also want to increase the effective inheritance tax threshold for married couples and civil partners to £1m

Getty

3/8 There will be an in/out EU referendum in 2017

The next two years are going to be dominated by the prospect of a referendum on Britain's membership of the EU. First off David Cameron has the daunting task of negotiating a deal with other EU leaders an acceptable deal that he can sell to his party so he can go into the referendum campaigning for a 'yes' vote. This may be unachievable and it is possible that the Tories may end up arguing to leave. Opinion polls show Britain is divided on EU membership, one poll this year showed 51% said they would opt to leave compared to 49% who would vote to stay in

Getty

4/8 There will be more privatisation of the NHS

Having won the election the Tories now have a mandate to go further and faster reforming the NHS. In order to make cost savings there is likely to be greater private involvement in running services, while some smaller hospitals may lose services they currently provide like A&E and maternity units

Getty

5/8 There will be many more free schools – and traditional state schools will become a thing of the past

The Tories plans to create 500 new free schools and make 3,000 state schools become academies. They will also carry on reforming the Department of Education and remove more powers from local authorities over how schools are run

Getty

6/8 On shore wind farms will be a thing of the past and fracking will be the future

Government spending on renewable energy is under real threat now the Lib Dems are no longer in power with the Tories. Subsidies are likely to be slashed for off-shore wind farm and other green energy supplies. Meanwhile there will be generous tax break for fracking as ministers try and incentivise the industry to drill for onshore oil and gas

Getty

7/8 There maybe more free childcare – but not necessarily

In the campaign the Tories pledged to double the amount of free early education for three- and four-year-olds from 15 hours a week to 30. The extra hours would only be offered to working families where parents are employed for at least eight hours a week. However they have not said where the money will come from to fund the pledge

Getty

8/8 Workers' rights could be reduced

The Tories want to slash business regulation, merge regulator and cut costs. The Lib Dems stopped them from reducing the employment rights of workers in power – but these are now under threat

Getty
Some MPs from across the political spectrum have also said they will donate the rise to charity, including Yvette Cooper, a candidate for the Labour leadership.
However, others said they deserved the increase.
"I know I speak for the silent majority (who are not millionaires) to say this increase is well overdue," Conservative minister Tobias Ellwood told Ipsa's public consultation.
"I never expected to be watching the pennies at my age and yet this is what I now have to do."
Sir Ian Kennedy, Ipsa's chairman, described the rise from £67,060 to £74,000 as a "one-off adjustment" to make up for previous pay restraint.
Reuse content