The son of the acting Labour leader Harriet Harman was part of the team behind Paddy Power's controversial publicity stunt about immigration.
Harry Dromey works on the advertisement team at the betting firm who deployed a lorry to drive below the white cliffs of Dover with a poster inviting immigrants to "jump in the back" but only if they were "good at sport" in an attempt to use the Calais migrant crisis to promote themselves.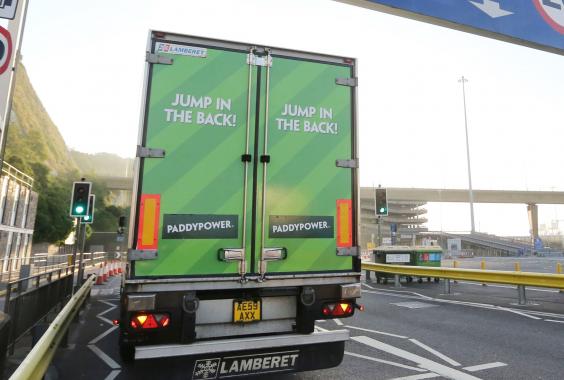 The slogan was accompanied by the faces of some of Britain's top sports stars who were born outside the UK, as well as Andy Murray who the firm mocked as "sometimes Brit, sometimes Scot".
The stunt drew an angry reaction from politicians and on social media over the "distasteful" move, which came at a time when thousands of homeless migrants are currently trying to take advantage of traffic delays in Calais to board passing lorries that are heading to the UK. 
Paddy Power said Mr Dromey was not part of the team that created the immigration poster, but he has been billed as the firm's "Mischief Champion" in the past, with a conference he spoke at last year describing his job as creating "mischievous, eye-catching stunts and campaigns to communicate what the brand is all about". The firm confirmed he was still part of the team, which it has branded the "Department of Mischief".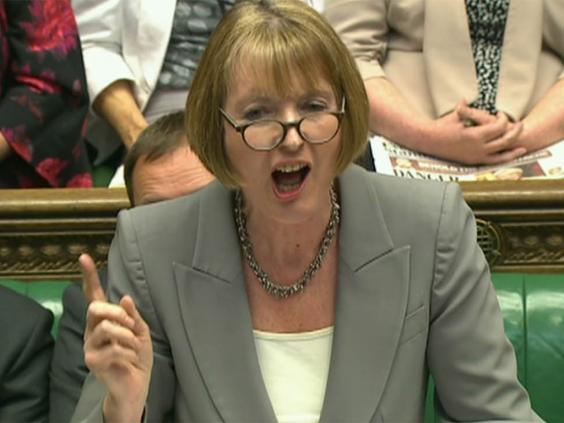 It is not the first time Ms Harman has been embarrassed by her son's line of work. Last year Mr Dromey was behind another of Paddy Power's edgy PR stunts that offered odds on the outcome of the Oscar Pistorius trial.
An advert for the firm read: "It's Oscar Time. Money Back If He Walks. We will refund all losing bets on the Oscar Pistorius trial if he is found not guilty."
It was particularly awkward for Ms Harman when her front bench colleague Yvette Cooper, the shadow home secretary, attacked the move, describing it as "sick and shameful".
The lorry that drove around Dover yesterday was plastered with a slogan that read: "Immigrants, jump in the back! (But only if you're good at sport)," along with the faces of footballer Raheem Sterling, long-distance runner Mo Farah, rugby star Manu Tuilagi and England's cricket captain Eoin Morgan, who were all born overseas. Scot-born Andy Murray was at the centre of the poster, which a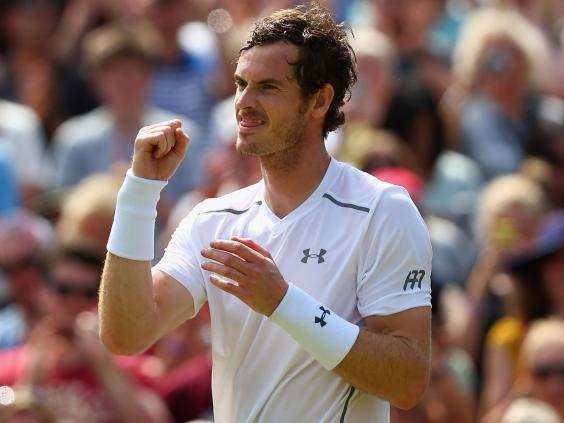 Paddy Power press officer said was part of an attempt to make fun of arguments about his nationality.
A Paddy Power press officer insisted it was not trying to make a political point with the immigration poster but simply trying to have some fun with Britain's sports stars, who attract the millions of pounds worth of bets that benefit the betting industry.
A spokesman said: "We're not commenting on the migration crisis. What we're doing is making a joke about Britain's leading sports stars, in particular Andy Murray. That's where it ends for us. We're not wading into discussions about what's going on. This is predominantly about Andy Murray's nationality."
Harriet Harman's office has not responded to requests for comment.
In pictures: Calais crisis
In pictures: Calais crisis
1/15 Calais crisis

Migrants climb in the back of a lorry on the A16 highway leading to the Eurotunnel in Calais

Getty Images

2/15 Calais crisis

Protesting French employees of the company English Channel passenger and freight ferry company "MyFerryLink" block the railway tracks of the Eurostar Channel tunnel line in Calais

Getty Images

3/15 Calais crisis

Protesting French employees of the company English Channel passenger and freight ferry company "MyFerryLink" block the railway tracks of the Eurostar Channel tunnel line with a burning plastic barrier

4/15 Calais crisis

French riot police officers drive out protesting French employees of the freight ferry company MyFerryLink

Getty Images

5/15 Calais crisis

French riot police take position to drive out protesters blocking the railway tracks

Getty Images

6/15 Calais crisis

Passengers stranded by the cancellation of Eurostar trains wait at St. Pancras station in London. Eurostar said it has canceled all passenger trains through the tunnel that links France and England, after striking ferry workers swarmed the train line setting tires alight

7/15 Calais crisis

Passengers sit on stairs after being stranded by cancelled Eurostar trains at St. Pancras station in London

8/15 Calais crisis

A police vehicle drives past lorries are backed up on the M20 motorway which leads from London to the Channel Tunnel terminal at Ashford and the Ferry Terminal at Dover

9/15 Calais crisis

Trucks queue up as part of Operation Stack in Dover

10/15 Calais crisis

Cars queue to board a ferry in Dover bound for Dunkirk, France, as the disruption at Calais looks set to enter a second day as migrants continue to target lorries in a bid to cross into the UK

11/15 Calais crisis

A police officer sprays tear gas to migrants trying to access the Channel Tunnel on the A16 highway in Calais, northern France

PHILIPPE HUGUEN/AFP/Getty Images

12/15 Calais crisis

Migrants wait near the A16 highway as they try to access the Channel Tunnel in Calais, northern France

PHILIPPE HUGUEN/AFP/Getty Images

13/15 Calais crisis

Striking employees of the French company My Ferry Link, a cross-channel ferry service, stand in front of tyres set on fire as they block the access to the Channel Tunnel in Calais, northern France

PHILIPPE HUGUEN/AFP/Getty Images

14/15 Calais crisis

A striking employee of the French company My Ferry Link, a cross-channel ferry service, sits on a tyre in front of tyres set on fire as he takes part in a blockade of the access to the Channel Tunnel in Calais, northern France

PHILIPPE HUGUEN/AFP/Getty Images

15/15 Calais crisis

Striking employees of the French company My Ferry Link, a cross-channel ferry service, prepare to set tyres on fire to block the access to the Channel Tunnel in Calais, northern France

PHILIPPE HUGUEN/AFP/Getty Images
Reuse content