Among the dozens of signed photographs in the drawing room of Arundells, the 18th-century house in Salisbury's Cathedral Close where Sir Edward Heath lived for the last 20 years of his life, are pictures of his four predecessors as Tory Prime Minister: Winston Churchill (in the famous "bulldog" image taken by Karsh), Sir Anthony Eden, Harold Macmillan and Sir Alec Douglas-Home. Heath served in the governments of all of them.
Looking at them, you suddenly realise is how different their backgrounds were from his. All except one – Churchill, the old Harrovian aristocrat – were old Etonians. Heath, the son of a maid and a carpenter who later ran a small building business, was the first ever state-educated Conservative leader. (And as things stand, possibly one of the last.)
That was only one respect in which the party's choice of him for that post, 50 years ago on 27 July, was a historic turning point – the moment in which British Conservatism and caught up with the mid-20th-century zeitgeist.
It was not just that he shared relatively humble origins with Harold Wilson, the politician he would now work opposite for the next 10 years. It was also the first election by MPs of a Tory leader. His post-war predecessors had "emerged" in a mystical process dominated by a "magic circle" of party potentates, which had proved increasingly controversial.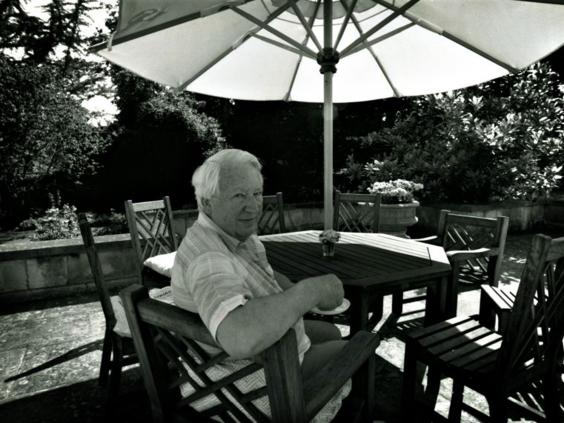 Finally, Heath was a "moderniser" in outlook, long before the term became fashionable.
Compared with the current Labour leadership contest, it's amazing how quick the process was. Sir Alec resigned as Opposition leader on 22 July 1965. On 27 July, the MPs voted. His energetic campaign manager Peter Walker told Heath's biographer, John Campbell, that waiting to hear whether he or Reginald Maudling had won, Heath sat in Walker's Commons office talking with "passion and optimism" of the "great social change of which he felt himself to be the… product, a symbol and a catalyst… and the unprecedented opportunities and the opening up for young people in Britain and for Britain itself in Europe".
It may not have been exactly what Heath had in mind, but one of those "unprecedented opportunities" had already opened up for Cathy McGowan, answering an advertisement for a "typical teenager" to advise on a new ITV rock and pop show. Ready Steady Go!, of which McGowan would become its wildly popular presenter, has lent its name to a new exhibition at Arundells, commemorating the heady times in which Heath's election took place. These are vividly recalled in Getty Images photographs of mid-sixties icons – ranging from the Beatles to Twiggy, as well as McGowan herself – along with Churchill's funeral.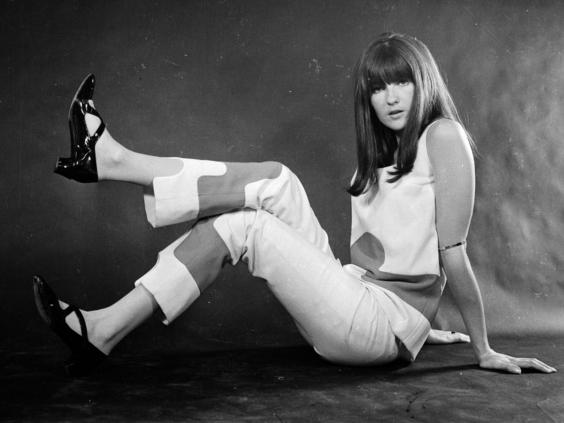 But visitors will also be able to see the rest of the house, overlooking the confluence of the Avon and Nadder rivers – the only home of a former British Prime Minister open to the public (as he decreed in his will it should be), which has been left much as it was in his lifetime. It is quite a testamenplenty t to his exceptional hinterland.
In the entrance hall there are scale models of the Morning Cloud boats that Heath raced as a world-class, ocean-going yachtsman. It's doubtful that a Cameron or Blair would have found the time and energy as Heath did – while Prime Minister – to captain the winning team in the Admiral's Cup.
And there is also the music: not just the Steinway piano, on which he regularly played, but the pictures of him conducting for the London Symphony Orchestra at the invitation of André Previn and at the annual carol concert at his home town of Broadstairs.
The fine art collection includes paintings and drawings by Lowry, John Singer Sargent, John Nash, Sickert, John Piper and Augustus John, and two landscapes by Churchill – gifts from the artist himself – including one damaged by an IRA bomb hurled at his London home in 1974. There's also a pair of 18th-century Qianlong vases given to Heath by Chairman Mao on one of his many post-premiership visits to China, where Heath was an honoured and – to some in the West – controversial guest.
Not all of the optimism he expressed that July morning in Peter Walker's office was fulfilled during his turbulent 1970-74 premiership. His attempt to reform industrial relations foundered on waves of union opposition and unrest. His effort to reach a solution in Northern Ireland, culminating in the Sunningdale summit, also failed.
But his Conservatism was much more middle of the road than that of Margaret Thatcher, of whom he became a frequently vociferous backbench critic. On race and immigration he was significantly more liberal than much of his party. He summarily sacked Enoch Powell from the shadow Cabinet after the infamous "rivers of blood" speech. And as PM he insisted on admitting to the UK 28,000 Ugandan Asians fleeing from Idi Amin. (When the young David Hunt, as chairman of the Young Conservatives, proposed a conference motion backing the move, he was deselected as a parliamentary candidate. Heath spent an hour on the phone to him persuading him to stay in politics. Hunt went on to become Cabinet minister in the Thatcher and Major governments and is now chairman of the Heath Foundation's trustees.)
In one all-important respect, he fulfilled his pledge of 50 years ago. It was Heath who as Prime Minister finally negotiated Britain's historic entry into the European Community. Part of a generation of politicians who had seen active service in the Second World War – he was mentioned in dispatches as a Royal Artillery officer – he believed that a European union was the way to embed lasting peace and prosperity in Europe.
If Britain votes Yes in the coming referendum on continued EU membership, it will mean the survival of Heath's greatest legacy.
Reuse content