The year of 2015 will go down as one of the most unpredictable in UK politics after David Cameron's surprise election triumph, Jeremy Corbyn's astonishing rise to power as Labour leader, the Lib Dem collapse and the SNP landslide in Scotland. 
But could 2016 prove to be more consequential, albeit more predictable? 
Here are the key events that will shape UK politics in 2016: 
1. EU referendum
The long-awaited referendum on Britain's membership of the European Union is likely to be held this year, after Cameron predicted last month that 2016 will go down in history as the year Britain's relationship with the EU "fundamentally" change.
It is the first time voters will be given a say on EU membership for 41 years and the electorate will be asked: "Should the United Kingdom remain a member of the European Union or leave the European Union?"
The Prime Minister must give four months notice of staging a referendum, so if he manages to secure a deal with EU leaders at the next summit on 18-19 February then a summer referendum is very much on the cards.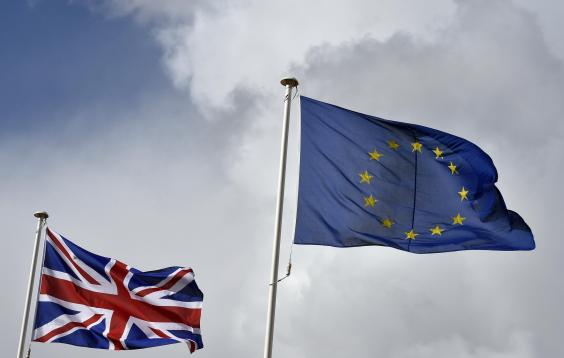 And Cameron - who has pledged to campaign to stay in if he wins key reforms on barring migrants' access to in-work benefits - will want to hold it as soon as possible in order to give eurosceptic Cabinet ministers as little time as possible to mobilise ahead of the referendum. 
The most likely date for a 2016 referendum is June or July. The earliest dates for the vote are 9 or 16 June, although the latter date clashes with the England v Wales match at Euro 2016 - a potential drawback. 
With polls showing the outcome of the vote is on a knife-edge, the migration crisis likely to worsen and the ever-present threat of more terrorist attacks, Britain's future in the EU is likely to be as unpredictable as the 2015 General Election. 
The outcome of the vote - and which side Tory leadership figures campaign on - will also influence the Tory leadership race to replace Cameron when he steps down at the end of the decade. 
If either of Boris Johnson or Theresa May decides to join the Out campaign and they win, then expect them to be in poll position to win the party vote ahead of George Osborne, who is almost certainly going to campaign to remain in the EU. 
2. May elections
The biggest test of public opinion outside of a General Election will take place on 5 May, with elections for the Scottish Parliament, Welsh Assembly, London Mayor and local authority elections across England. 
It will give us the first significant indication of Jeremy Corbyn's popularity with the electorate since he became Labour leader.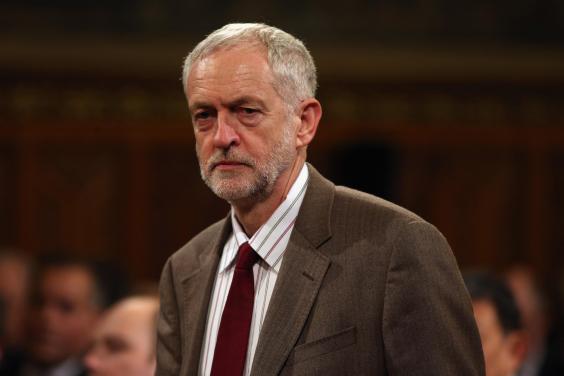 Labour MPs opposed to Corbyn's leadership have pencilled in the May elections as a date to kick-start their coup and failure to win over the traditionally Labour city of London and further setbacks to the SNP in Scotland will give them the impetus they need to make a move against him. 
But success in the London Mayor election, where Sadiq Khan takes on Tory candidate Zac Goldsmith, would give Corbyn supporters the mandate to say their man can indeed lead Labour to victory in 2020. 
3. MPs vote on Trident 
The outcome of the vote - expected in the spring - is hugely significant for obvious reasons: whether or not to renew Britain's four nuclear submarines when they begin to expire in the late 2020s.  
Cameron, who has promised to give MPs a vote on the future of Britain's nuclear detterent, admitted in November that the cost of replacing Trident will cost £6bn more than originally thought, taking the cost to £31bn. 
This will boost the Campaign for Nuclear Disarmament which, with Corbyn as Leader of the Opposition and the 54 anti-Trident SNP MPs in the Commons, has not looked as strong since 1989, when Labour committed itself to supporting the UK's nuclear weapons programme.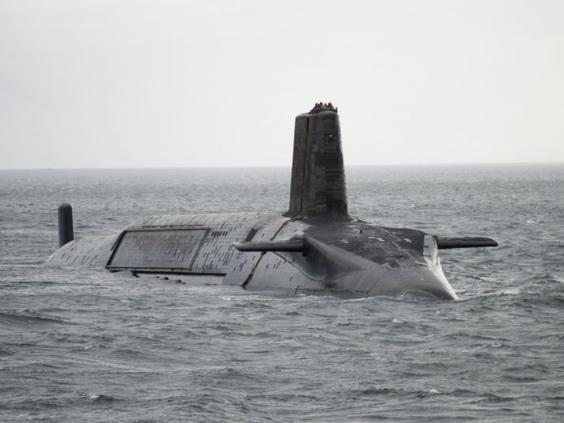 The Trident vote will also have major ramifications for the Labour party. It will be even more divisive for the party than the Syria vote, which saw the leader and Shadow Foreign Secretary clash in unprecedented scenes in the Commons. 
Corbyn, a life-long opponent to Trident who has pledged never to consider pushing the nuclear button if elected Prime Minister, will have a tough time persuading his Shadow Cabinet to back his position. 
He failed to change party policy on Trident in the autumn, meaning renewing the nuclear missiles remains official Labour policy. 
Maria Eagle, the Shadow Defence Secretary, and her sister Angela Eagle, Shadow Business Secretary, are firmly in favour of renewing Trident, as is Benn and a host of other front-benchers and even if he has managed to sack them before the vote is called, he will still face the pro-Trident deputy leader Tom Watson, who is unsackable and has his own mandate from party members. 
The Trident vote could therefore trigger mass resignations or sackings in the Labour party. 
New Year Honours 2016
New Year Honours 2016
1/16 Clifford Joseph Price, better known as Goldie

MBE

PA

2/16 Jonjo Heuerman

British Empire Medal (BEM)

PA

3/16 Imelda Staunton

CBE

Getty Images

4/16 Idris Elba

OBE

Getty Images

5/16 Carolyn McCall

Damehood

PA

6/16 Dr Michael Jacobs

Knighthood

PA

7/16 Clive Cowdery

Knighthood

8/16 Natalie Massenet

Damehood

PA

9/16 Tony McCoy

Knighthood

Getty Images

10/16 Barbara Windsor

Damehood

Getty Images

11/16 Jacqueline Gold

CBE

Getty Images

12/16 Chris Froome

OBE

PA

13/16 Lynton Crosby

Knighthood

Getty

14/16 James Nesbitt

OBE

PA

15/16 Henry Bellingham MP

Knighthood

PA

16/16 Denis Law

CBE

PA
4. US election 
The outcome of the US presidential election in November will have huge consequences not only for British politics but global politics too if the controversial Republican candidate Donald Trump is elected 45th president of the United States. 
Britain's political leaders lined up to attack the billionaire businessman after he called for a "complete shutdown" of Muslims entering the US until authorities "can figure out" Muslim attitudes. 
David Cameron will find it difficult to build a relationship with Mr Trump after describing his comments as "divisive, stupid and wrong," while the favourites to succeed him as Prime Minister when he steps down at the end of the decade have used even stronger words. 
It is hard to imagine the two countries continuing its "special relationship" if Mr Trump wins next November. 
But first he needs to secure the Republican nomination, which he is currently winning according to the polls, before he takes on the Democrat candidate - expected to be Hilary Clinton - in November's election.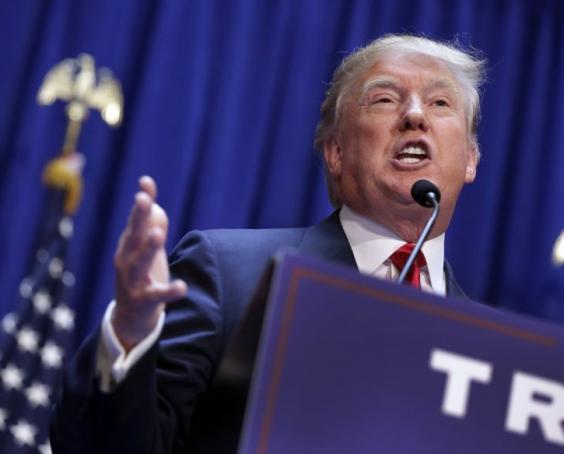 5. Heathrow decision
David Cameron faces a political nightmare over where to build Britain's much-needed airport expansion. 
He made a "no ifs, no buts" pledge in 2009 that there would be no third runway at Heathrow, but Sir Howard Davies' Airport Commission recommended that should be the place to expand Britain's air capacity when he finally published his three-year inquiry last summer. 
The Prime Minister again delayed the final decision due to internal Tory party politics - several top Cabinet ministers are opposed to Heathrow expansion and he could face resignations if he went ahead with Sir Howard's recommendation.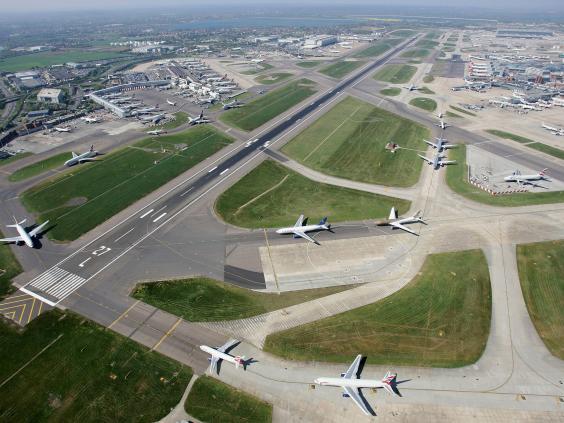 And Zac Goldsmith, the Tory MP running as the party's candidate to replace Boris Johnson as London Mayor, has promised to resign if Cameron breaks his "no ifs, no buts" pledge. 
Delaying the decision until after the London Mayor elections will spare Goldsmith's blushes, but he risks provoking Boris Johnson, another fierce opponent of a third runway at Heathrow who is tipped to join the Cabinet when he steps down as Mayor. Forcing Johnson to resign or swallow his long-held principled opposition to Heathrow expansion could prove damaging to Cameron and Osborne.
Reuse content