The National Health Service is failing transgender people and is not treating them equally with other patients, medical chiefs have said.
Dr John Dean, the chair of the NHS England committee on gender identity services, said clinicians' training rarely covered gender identity issues in detail and that it was having a worrying effect on access to healthcare.
"People working in the service try to be emphatic and sympathetic but they lack a great deal of background knowledge," he told MPs at a hearing of parliament's equality committee.
"It is something not covered in medical training … they get very little training about gender identity and development and the different experiences people have.
"Trans people are people and want to be treated like people and want to be able to access healthcare in parts of the NHS just like other people."
The senior doctor recommended that the General Medical Council make awareness of trans issues a "fundamental part of medical training".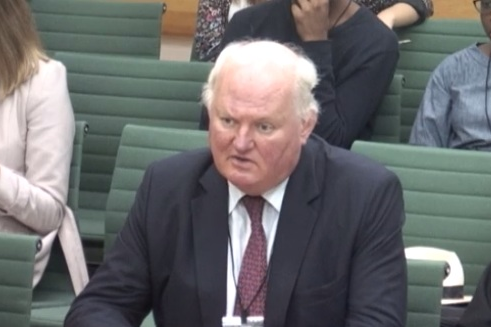 Representatives from charities that assist people who change their gender described a system that was hampered by a lack of understanding and sometimes hostility.
"You find a lot of trans people are passed from pillar to post, a lot of GPs deny healthcare to trans people illegally based on the fact that they don't agree with the choices that they've made," said Jess Bradley from the Action for Trans Health Committee.
She said the group had received reports of some people being subjected to "unnecessary genital examinations as a result of clinicians' curiosity".
Terry Reed of the Gender Identity Research and Education Society cited an occasion on which a doctor had refused to treat someone on religious grounds.
"That's relatively rare that someone would say that out loud, but they did," she said,
LGBT rights across the globe
LGBT rights across the globe
1/7 Russia

Russia's antipathy towards homosexuality has been well established following the efforts of human rights campaigners. However, while it is legal to be homosexual, LGBT couples are offered no protections from discrimination. They are also actively discriminated against by a 2013 law criminalising LGBT "propaganda" allowing the arrest of numerous Russian LGBT activists. (Picture: Riot police hold an LGBT activist during a Moscow rall.)

AFP/Getty

2/7 Mauritania

Men who are found having sex with other men face stoning, while lesbians can be imprisoned, under Sharia law. However, the state has not reportedly executed anyone for this 'crime' since 1987. (Picture: Chinguetti Mosque, Mauritania.)

ALAMY

3/7 Saudi Arabia

Homosexuality and transgender is illegal and punishable by the death penalty, imprisonment, corporal punishment, whipping and chemical castration. (Picture: The emblem of Saudi Arabia above the embassy in London.)

Bruno Vincent/Getty Images

4/7 Yemen

The official position within the country is that there are no gays. LGBT inviduals, if discovered by the government, are likely to face intense pressure. Punishments range from flogging to the death penalty. (Picture: Yemen's southern port of Aden.)

Getty

5/7 Nigeria

Both male and female same-sex sexual activity is illegal and in some northern states punishable with death by stoning. This is not a policy enacted across the entire country, although there is a prevalent anti-LGBT agenda pushed by the government. In 2007 a Pew survey established that 97 per cent of the population felt that homosexuality should not be accepted. It is publishable by 14 years in prison. (Picture: The northern Nigerian town of Damasak.)

Reuters

6/7 Somalia

Homosexuality was established as a crime in 1888 and under new Somali Penal Code established in 1973 homosexual sex can be punishable by three years in prison. (Picture: Families use a boat to cross a flooded Shebelle River, in Jowhar.)

Reuters

7/7 Iraq

Although same-sex relationships have been decriminalised, much of the population still suffer from intense discrimination. Additionally, in some of the country over-run by the extremist organisation Isis, LGBT individuals can face death by stoning. (Picture: Purported Isis fighters in Iraq.)

Getty Images
Steve Shrubb, the chief executive of the West London Mental Health NHS Trust, which runs one of the UK's biggest gender identity clinics, said people who changed their gender identity were not being treated equally.
"As people go through our system I don't believe there is equality and whether it's through lack of knowledge or peoples' own views service users tell me that it can feel as if they are not being treated equally," he explained, adding that some clinicians did however "go the extra mile".
He said people referred to his service were currently waiting between 12 and 18 months and that there was a bottleneck in treatment. "Where else would it be acceptable for someone to wait 18 months?" he said.
In a pamphlet aimed at medical professionals the Gender Identity Research and Education Society says that "for some trans people, the National Health Service has at time unfortunately contributed towards anguish and distress".
The organisation cites research from February 2007 that suggests that almost 20 per cent of trans people has faced disruption to their healthcare by GPs who knew they were trans.
60 per cent of trans people in the same survey said they thought their GPs and other clinicians wanted to be more helpful but felt unable to do so because of a lack of adequate training and information.
Reuse content