The Scottish Government is to introduce rent control powers to limit steep rises in the cost of housing, it has announced.
First Minister Nicola Sturgeon today released the SNP's programme for government for the party's final year before the 2016 Scottish Parliament elections.
The programme contains a Private Tenancies Bill which includes measures to "provide more predictable rents and protection for tenants against excessive rent increases, including the ability to introduce rent controls for rent pressure areas".
New model tenancies will also increase security of tenure for tenants and prevent landlords from asking tenants to leave simply because a fixed-term contract has ended.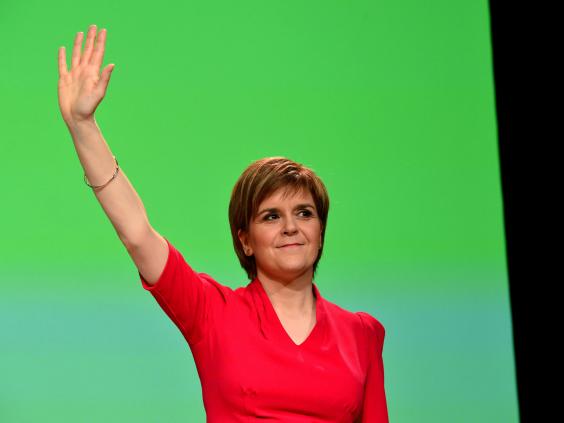 The policy would apply to areas where rents are rising the fastest.
Labour pledged to introduce rent controls in its 2015 UK general election manifesto. Former leader Ed Miliband said rises should be limited to inflation over a three-year period and that the standard tenancy length should become three years.
Rent controls enjoy broad popular support, with a Survation poll conducted in January this year finding that only 6.8 per cent of the public are "somewhat" or "strongly" against the controls.
59 per cent of those polls said they somewhat or strongly supported the state being able to control what landlords take from tenants each month.
Conservative chair Grant Shapps however branded Labour's proposals at the election "Venezuelan-style", a reference to the left-wing governments of Hugo Chavez and Nicolás Maduro.
The most expensive and the cheapest locations to rent in the UK
The most expensive and the cheapest locations to rent in the UK
1/19 The most expensive places to rent: Kensington and Chelsea

Kensington and Chelsea - £2,970 pcm based on the average two-bedroom property

2/19 City of Westminster

City of Westminster - £2,708 pcm

Getty

3/19 Camden

Camden - £2,166 pcm

Reuters

4/19 Hammersmith and Fulham

Hammersmith and Fulham - £1,950 pcm

Getty

5/19 Islington

Islington - £1,950 pcm

Getty

6/19 Tower Hamlets

Tower Hamlets - £1,776 pcm

Getty

7/19 Hackney

Hackney - £1,733 pcm

Reuters

8/19 Southwark

Southwark - £1,668 pcm

Getty

9/19 Wandsworth

Wandsworth - £1,603 pcm

Rex

10/19 Pendle

And the cheapest: Pendle - £368 pcm

Rex

11/19 Blaenau Gwent

Blaenau Gwent- £375 pcm

Getty

12/19 Burnley

Burnley - £385 pcm

Getty

13/19 Hyndburn

Hyndburn - £397 pcm

Google Maps

14/19 Barnsley

Barnsley - £400 pcm

Getty

15/19 Durham

Durham - £400 pcm

Getty

16/19 Merthyr Tydfil

Merthyr Tydfil - £400 pcm

Getty

17/19 Darlington

Darlington - £403 pcm

Reuters

18/19 West Lindsey

West Lindsey - £405 pcm

Reuters

19/19 Hartlepool

Hartlepool - £412

Reuters
Controls have since been proposed by some Labour candidates for Mayor of London.
Most continental European countries have some form of regulation to control increases in rents. In the UK, however, landlords can charge whatever they want.
Before free market reforms introduced by Margaret Thatcher in the Housing Act 1988, local authority rent officers had the ability to negotiate significantly lower rents for private tenants.
Across the UK rents have gone up by 12 per cent in the past year, according to the HomeLet index for the three months to July 2015.
Reuse content