Scotland's decision to merge its eight police forces into one has distracted officers from "the day to day business of fighting crime" and should not be repeated in the rest of the UK, the Home Secretary has warned.
Theresa May said the "series of high profile issues" faced by Police Scotland in recent months was "proof" that such top-down restructuring did not work. Her comments were dismissed as "the height of hypocrisy" by the SNP, who accused her of presiding over a collapse in police numbers south of the border.
Speaking at the annual conference of the Police Superintendents Association of England and Wales, Ms May cautioned against the restructuring of existing forces, adding: "If you need further proof of the risks, I would urge you to look north of the border. There, the top-down merger of eight forces into a single force, Police Scotland, was once heralded as the future of policing but is already facing difficulties."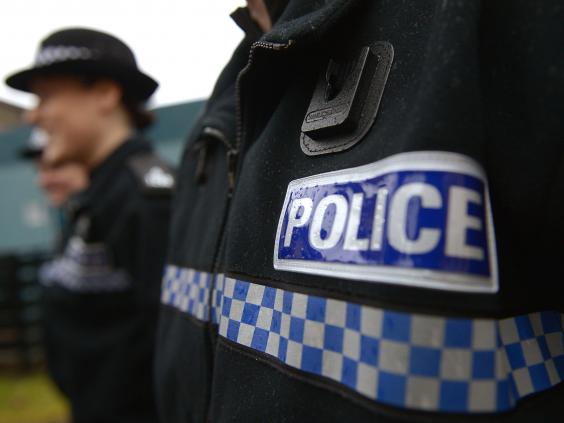 She continued her attack on the merged force, which was created in April 2013, by saying it would take 15 years to deliver the savings promised by the Scottish Government. The "business case" for the move had still not been made and "local accountability" had been lost in the process, she added.
"Top-down restructures in policing do not generate the savings they promise," she concluded. "It can cause unnecessary complexity that distracts from the day to day business of fighting crime."
Police Scotland has faced a barrage of criticism in recent months over a series of controversies including the M9 crash – which saw a couple lie undiscovered by the side of the motorway for three days after an emergency call was not properly logged – the overuse of stop and search powers and the number of armed police on the streets.
The Home Secretary's remarks did not go down well in Holyrood. A spokesperson for Michael Matheson, the Scottish Justice Secretary, said: "This is the height of hypocrisy from Theresa May. She and her party are presiding over a total collapse in police numbers south of the border, which are predicted to fall by a further 20,000 – on top of the 15,000 already lost – to their lowest levels in 40 years.
"In contrast, the SNP Government has maintained 1,000 additional officers in the face of Westminster cuts, helping crime in Scotland fall to a 41-year low."
Reuse content