Andy Burnham has launched his Labour leadership manifesto, with pledges that he hopes will swing the vote his way.
Announcing his headline policies, Andy Burnham, 45, argued that "people at all levels of society share the same hopes: a secure job; a decent home; a good standard of living; prospects for their kids; and proper care for their parents.  
"But, in our insecure, modern world, for far too many people, these dreams are dying. It will be the mission of the Labour Party I lead into Government to revive them – and turn the light of hope back on."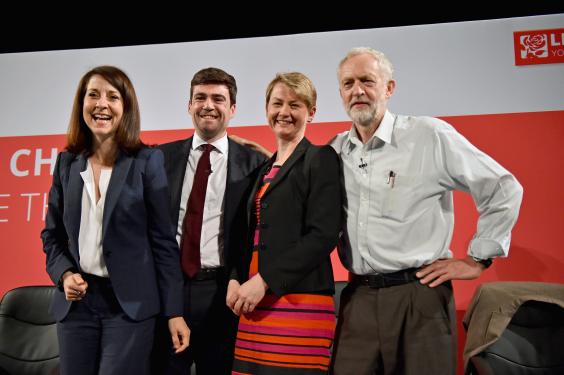 Andy Burnham was favourite to win the leadership election that is set to conclude in September. But the unexpected success of the Jeremy Corbyn campaign has put the former minster under pressure, producing a manifesto that will speak to the left of the party, in the hope of gaining votes from those being enticed by the offering of Corbyn.
On the economy:
Burnham says he is committed to a "balanced plan for a strong economy and sound public finances." There are plans for deficit reduction, but he argues it "is essential to reduce the deficit but not through the Tory approach of exclusively relying on spending cuts."
On housing:
By lifting the "arbitrary" borrowing caps that prevent local authorities from building more social housing, Burnham says he'll ensure "everyone has an affordable home to rent or to own." He's also pledged to introduce regulation of the private rented sector.
On trade unions:
Burnham attacked the Tory Trade Union Bill, which will enforce a minimum 50% turnout on ballots for strike action. Public sector strikes would need the backing of at least 40% of those eligible to vote. Burnham argues that there is no justification for "subjecting them to a threshold that the vast majority of MPs did not meet in their election."
He will campaign against the 'draconian new restrictions' and the 'demonisation' of unions and repeal the law as Prime Minister. The response from unions is likely to be positive, although the largest have already come out in support of Corbyn.
On transport:
He will commit to putting 'passengers before profit' by bringing the railways back under public control and public ownership. This is set to be a popular move, with support for nationalisation at 78 per cent amongst Labour voters, and 60 per cent nationwide.
However, whilst posting on twitter, Burnham has suggested his policy is less radical, allowing the Government to bid when franchises should become available, rather than the wholesale public purchasing of the nation's railways, a policy floated by Miliband.
"@Mike_J_Cox: Great news Andy, just one thing, how will you fund nationalisation ?" > Will wait for franchises to expire then let public bid

— Andy Burnham (@andyburnhammp) August 4, 2015
Burnham promises re-regulation of the UK's buses, too.
On health and care:
Burnham outlines a vision of health care that will commit to tackling the "failing system of care for older people by extending the NHS principle to social care – where everybody contributes and everybody is covered."
On young people:
Burnham has affirmed a commitment to votes at 16, continuity from Miliband's time at the top. He'll introduce a graduate tax to replace tuition fees, in the hope of creating a "new university-style support for young people seeking apprenticeships."  He also wants to reject 'the growing market of free schools and academies', unlike his rival, Liz Kendall. 
He's also pledged to abolishing the youth rate of the National Minimum Wage, "establishing a true living wage for all ages", and hopes to ban forced zero-hours contracts and unpaid internships.
On 'fixing our broken politics':
Burnham wants some reform in the House of Lords, although details of what this could look like remain unclear .
He's pledged to oppose the Welfare Bill as leader, despite abstaining from the recent vote, and also campaign to stay in a reformed European Union heading into the referendum.
Reuse content