Tony Blair has reportedly written off Ed Miliband's chances of winning the next election because Labour has failed to persuade the country it is fit to govern.
In the conversation, recounted to the Daily Telegraph, the former Prime Minister said that under Mr Miliband the party has failed to develop a "narrative that is about the future of the country".
Mr Blair was said to have made the forecast in a private conversation with political allies in July.
"The Conservatives will be the next government because Labour has failed to make a good case for itself. That is what Tony thinks. He does not think that Miliband can beat Cameron," a source told the paper.
But Mr Blair's office denied he had dismissed Mr Miliband's chances. A spokesperson said: "He wants and hopes to see a Labour victory and believes Labour can indeed win and under Ed's leadership."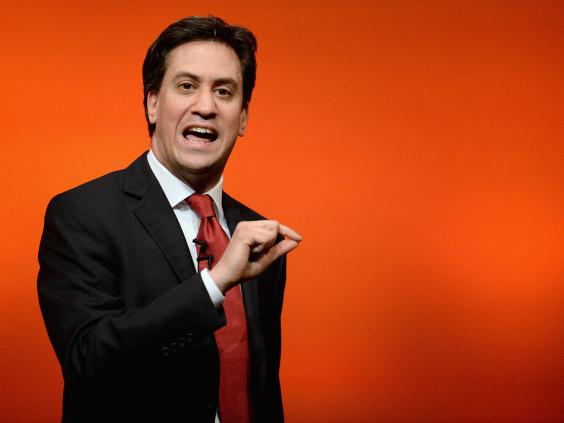 The report increases pressure on Mr Miliband, who has faced criticism recently of his performance, especially the failure to enthuse traditional voters.
Losses of support have been felt in Scotland, with the SNP winning over supposedly core voters, while in England there are fears Ukip could damage Labour almost as much as the Conservatives.
But it is not the first time he has spoken out about his successor's leadership. In July, while celebrating the 20th anniversary of becoming Labour leader, he professed his loyalty to Mr Miliband but made a series of barely-coded criticisms of his strategy.
Tony Blair: A career of controversies
Tony Blair: A career of controversies
1/11 The Tony Blair 'selfie'.. A journalist takes a picture of Kennard Phillips 'Photo Op', depicting Prime Minister Tony Blair taking a 'selfie' in front of an explosion in Iraq, during a press viewing of the exhibition Catalyst: Contemporary Art and War

2/11 Protesters pictured outside the QEII Conference centre in London in 2011 as former British PM Tony Blair give his evidence in the Chilcot Iraq Inquiry

3/11 David Lawley-Wakelin, who disrupted Tony Blair's testimony at the Leveson Inquiry by bursting into the court

4/11 Blair giving evidence

5/11 Tony Blair visiting troops in Iraq in 2007

6/11 Blair meeting with troops in Basra, Iraq in 2003

7/11 Britain's Prime Minister Tony Blair speaks to British soldiers at Divisional Headquaters in Basra, May 2007

8/11 British Prime Minister Tony Blair eats dinner with British troops in Basra, Iraq, 21 December, 2004

9/11 Syrian president Bashar El Assad during his official visit to the United Kingdom in 2002. Mr Blair tried to engage Mr Garcia in a conversation about Syria. The former Prime Minister made clear he was very much in favour of military intervention last summer.

10/11 Syrian president Bashar El Assad and wife Asma during their official visit to the United Kingdom in 2002. Mr Blair tried to engage Mr Garcia in a conversation about Syria

11/11 Former Prime Minister Tony Blair's signature adorns a program he signed for an Iraq veteran during a reception at the Guildhall in London following the service of commemoration at St Paul's Cathedral honouring UK military and civilian personnel who served in Iraq
He urged Mr Miliband not to revert to a left-wing "comfort zone" based on top-down state solutions, saying that Labour should mend fences with business and occupy the political centre ground.
Asked what advice he would give Labour on how to win the election, Mr Blair replied: "We have some good policy ideas. We should be building them into a narrative that is about the future the country, the opportunities available to people, the challenges… if we do that with confidence, we can win."
But the current Opposition leader has made his feelings about New Labour clear, saying the party had "moved on".
Reuse content