Jeremy Corbyn's pledge to dramatically increase the construction of council homes will actually increase inequality, the Conservative housing minister today claimed.
Gavin Barwell told the party's conference that the Labour plan to build at least 500,000 council homes as part of an increase overall housebuilding to a million would increase inequality between people who owned homes and those that did not. 
He told a fringe event at the Birmingham gathering on Sunday afternoon that far from solving the housing crisis, the plan and would widen "the divide in society".
"If we carry on building at the current rate then by 2020 the average house in the south east of England will increase by about £1000 a week. That will mean normal people's homes in Kent or Hampshire, or wherever, are going to be earning more than they're earning," Mr Barwell said.
"Think about the consequences of that in terms of the equality in society between people that are lucky enough to have or inherit a property – and those that don't have property.
"That was what I think was so remarkable about what Jeremy Corbyn envisaged last week – because he envisaged a future where half of us live in council homes. 
"If you're going to build at the current rate – which is what he's talking about – and half the people are going to go in council homes and half of them are going to own, the divide in society is only going to get wider and wider. I would have thought he cares about that."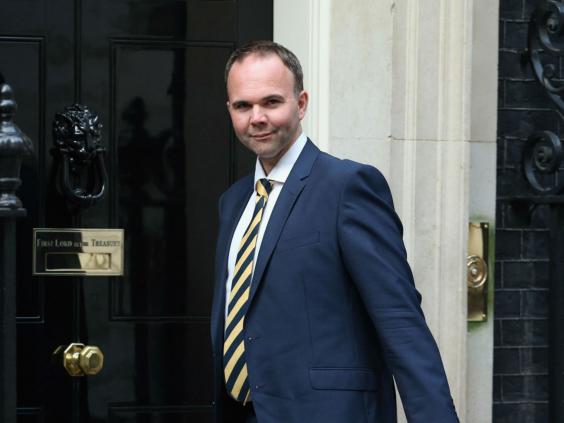 Later in the same session Mr Barwell said he wanted to see more homes "of every single kind" constructed. He however listed the kinds of homes he would want built and did not mention council housing.
"Bluntly, I want to see more homes of every single kind built in this country," he told the fringe event.
In pictures: Tiny London flats to rent
In pictures: Tiny London flats to rent
1/6 London properties

A "cosy" flat in an upmarket area of west London is available to rent for a reasonable £520 a month, provided the tenant doesn't mind showering under the bed

2/6 London properties

Located on Castletown Road, the advertisement on Zoopla boasts: "A cosy, single studio located in the heart of London's fashionable and up-market area of West Kensington, this compact mezzanine includes not only a fully furnished living area including table, chair, wardrobe and chest of draws [sic] but also a personal shower and kitchenette complete with storage"

3/6 London properties

The property is recommended for "students, working professionals and those looking for a thriving London life at an affordable rate"

Rightmove

4/6 London properties

A studio flat for rent in Kember Street, north London was advertised for £737-a-month

Rightmove

5/6 London properties

The 'well-used' kitchen of a flat in Hoxton, which was on the market for £997 per month

Zoopla

6/6 London properties

For only £125 per week you could be the lucky owner of this single studio flat, complete with shower and kitchenette, located between Barons Court and West Kensington

Zoopla
"I want to see more homes build for sale, I want to see more private rented sector accommodation go up, and I want to see more affordable rented accommodation go up – things like rent to buy, all of that."
Shadow housing minister Teresa Pearce last week told the the Labour conference in Liverpool that the party would build 500,000 social homes within a five-year parliamentary term.
Mr Corbyn also said during his keynote speech that Labour government would give councils the ability to borrow against existing stock in order to build more homes.
Total housebuilding across all tenures currently sits just below 150,000 a year both in terms of starts and completions.
Council housing construction is dramatically down compared to the mid-20th century, however.
Theresa May said she wants to close Britain's "homes deficit" in her speech outside Downing Street just after her appointment.
Reuse content