Ministers privately believe many of the provisions in the Government's new Trade Union Bill are not fit for purpose and must be changed, a leaked letter shows.
The letter, from BIS minister Nick Boles to Minister for Government Policy Oliver Letwin and Chris Grayling, the Leader of the House of Commons, suggests re-writing large sections of the legislation.
David Cameron was also copied into the letter, which was leaked to the Socialist Worker newspaper.
The Trade Union Bill includes provisions for minimum turnout thresholds for strike action, restrictions on trade union funding of political parties that would mainly affect Labour, and new red tape regarding picket lines.
The letter "seeks clearance on essential government amendments to be made at Lords committee and possible concessions to the Trade Union Bill designed to ease handling in the House of Lords".
It warns that the "flagship" element of the bill – higher thresholds for trade unions voting for strike action – will be shot down by peers if other parts of the legislation are not made more rational.
Many members of the House of Lords raised objections to parts of the bill, which the Government claims is about making sure turnout in strike ballots is high enough to give a real mandate for as trike.
However, ministers have resisted including measures in the bill to actually raise turnout – such as online voting – and instead are simply seeking the block strikes with lower turnout.
"If ever there was some evidence the intention of this Bill was perhaps not entirely honourable, it's in the refusal to allow electronic balloting," crossbench peer Lord Adebowale said during a recent debate on the subject.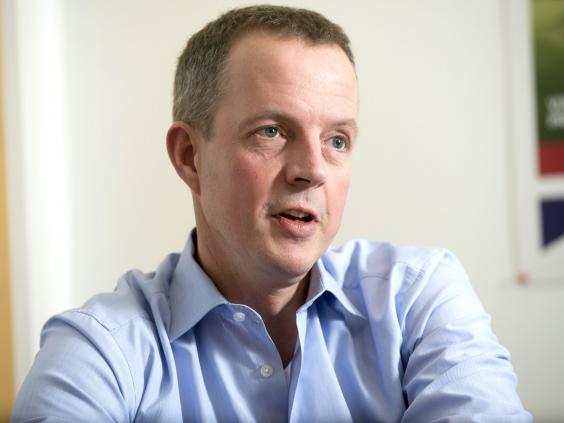 The ministerial says the Government should launch a review of e-ballots for strikes, include concessions for the Scottish and Welsh governments, who oppose the bill, and scrap the increased notice period for industrial action.
Ministers have already rowed back on a plan to force picketers to give their names to police, which Tory MP David David said resembled General Franco's Spain.
In pictures: Tube strike in London
In pictures: Tube strike in London
1/11 London

People queue for a bus at Stratford station

2/11 London

Commuters queue for buses during a tube strike at Victoria Station

3/11 London

Commuters queue for buses during a tube strike at Victoria Station

4/11 London

Commuters wait to board a train to Kings Cross at Finsbury Park overground station

5/11 London

Union members hold a picket outside Kings Cross Underground station, as commuters and tourists face a day of travel chaos because of a strike which has closed the underground

6/11 London

Thousands of bicycles are locked in a bike rack at Paddington Station. Commuters are having to find alternative methods of travel as the London Underground trains are not running due to a strike

7/11 London

Commuters board a train to Moorgate at Finsbury Park overground station

8/11 London

People wait for buses close to Brixton Underground station

9/11 Lodnon

Police watch as people queue for a bus near Stratford station

10/11 London

People queue at an entrance to Oxford Circus station, as workers try to get home before a strike by Underground workers closes the capital's entire Tube system

11/11 Lodnon

RMT union members gather outside Paddington Station as the union starts a 24 hour strike on the London Underground
Following the leak, TUC General Secretary Frances O'Grady welcomed ministers' private comments about the bill.
"The TUC continues to oppose the Trade Union Bill in its entirety. However, we are pleased that ministers recognise that large parts of it are not fit for purpose," she said.
"This letter exposes the huge legal and constitutional problems the Bill will face if it is to come into law in Scotland and Wales. And it recognises the independence of the Certification Officer is under threat.
"The changes discussed in this correspondence are important. However, they do not go far enough. While ministers are right to call for check-off arrangements to remain in Scotland and Wales, they are still planning on banning public sector employers in England from deducting union subs from payroll.
"And holding a review into electronic balloting without an end date is simply not good enough. If online balloting is safe and secure enough for the Conservatives to select their candidate for London Mayor, there can be no excuse for delaying its introduction for union members."
A spokesperson for the Department for Business, Innovation and Skills said: "We do not comment on leaks. The Government is committed to implementing the Trade Union Bill to fairly balance the right to strike with the rights of millions of people to go about their daily lives."
Reuse content