The minister steering trade union reforms through the House of Lords has admitted she has only just read the document that set the framework for organised labour and political funding for the past three decades. 
Peers were stunned when Baroness Neville-Rolfe, a business minister and former Tesco director, said the first time she had seen a crucial exchange of papers between Lord Tom King and the late Lord Len Murray from 1984 was earlier in the week. 
The latter was then the leader of the Trades Union Congress (TUC) and Mr King was employment secretary. They agreed what became known as the "Statement of Guidance". 
This made sure that union members were made aware of their rights regarding funding of political parties, spelling out that they could opt out of having their membership fees handed over to Labour. In the exchange, Lord King said the Statement of Guidance was sufficient to make sure he would not bring forward legislation that would change the rules around political funding. 
This exchange confirmed that even Margaret Thatcher, whose clampdown on union power was a hallmark of her premiership, would not introduce legislation that would force members to opt in to having their fees used for political funding. The Government is now considering introducing the opt-in, expected to cost Labour millions in funding.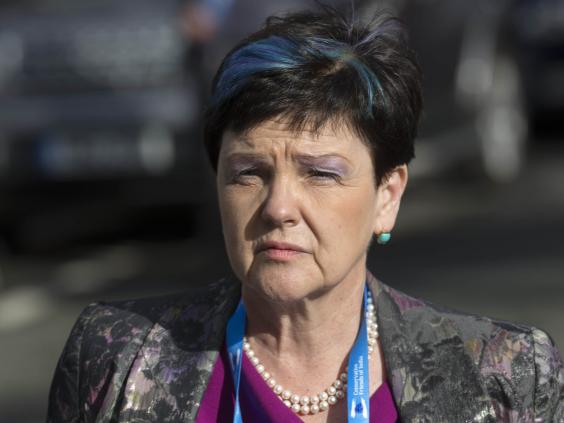 Labour MPs and peers feel the Bill is a devious attack on their funding. They believe that Lady Neville-Rolfe's admission shows the Government has put little thought into the Bill, which arguably breaks the post-Second World War truce between the major parties over how they are bankrolled. This meant that Labour has never tried to overhaul the system so that the Conservatives would lose their financial backing from rich donors.  
Lady Neville-Rolfe told the Lords last week that she had been "grateful" to Lord King, who is now 82, for being "kind enough to draw my attention to the exchange of papers". Lord John Monks, another former TUC general secretary, said: "So the Bill was prepared without any knowledge of an agreement made by the previous Conservative government with the TUC." 
Baroness (Angela) Smith, Labour's leader in the Lords, added that this was an "extraordinarily candid answer" and demanded that Lady Neville-Rolfe find out whether the documents had been shown to any ministers during preparation for the Bill. 
Lady Smith added: "We now know why there wasn't any attempt to update the existing agreement – the Government didn't even know about it. You have to wonder about the Government's motives behind this Bill – it's almost as if they want to design a system that won't work rather than find one that can."  
A senior Labour source said they wondered how committed ministers are to the legislation.  
A spokeswoman for the Department for Business,  Innovation and Skills said: "It is only right that the opt-in to the political fund is transparent so that members are fully aware of what they're signing up to."
Reuse content