Labour needs to "wrap itself in the flag" of St George to "solve its England problem," a leading figure in the party will suggest today.
In a dire warning of the threat to the party's very existence, shadow education secretary Tristram Hunt will make an intervention telling his colleagues to face up to the danger of its vote collapsing in England as it did in Scotland.
He will call for a separate Labour party to be formed in England to counter the charge that it is not patriotic enough.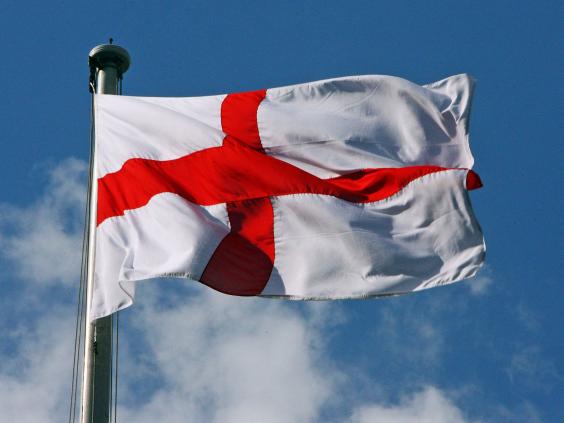 Mr Hunt has already said this week that the party has "no God-given right to exist," using a comparison to Woolworths to warn of the fate that awaits the Labour party if it fails to adapt to modern day Britain.
He will argue in a speech today that a "lack of patriotism" has hurt Labour south of the border and it must be more keen to celebrate national successes such as England's third-place finish at the women's football World Cup earlier this month.
Who will be the next Labour leader?
Who will be the next Labour leader?
1/7 Andy Burnham

Andy Burnham has promised to restore the party's "emotional connection with millions of people," if elected

Getty Images

2/7 Mary Creagh

Mary Creagh has called on her party to win back "Middle England"

Getty Images

3/7 Liz Kendall

Shadow health minister Liz Kendall is seen as a Blairite

PA

4/7 Yvette Cooper

Shadow home secretary Yvette Cooper became the fourth person to join the Labour leadership race

AFP/Getty

5/7 Tristram Hunt

Tristram Hunt, the shadow Education Secretary, has said he will not run for the Labour leadership as he had not gathered the required nominations of 35 MPs. He has instead endorsed the moderniser Liz Kendall.

Getty Images

6/7 Dan Jarvis

One of the favourites to succeed Ed Miliband as Labour leader – ex-Army paratrooper Dan Jarvis – has ruled himself out, saying he won't do it because of his children

Getty

7/7 Chuka Umunna

Chuka Umunna dropped out of the Labour leadership contest just three days after he announced he was in the running

YouTube
"We were beaten by a tag team of Nicola Sturgeon and David Cameron," he will say. "In Scotland voters were told we would sell them out to the Tories. In England, voters were told we would sell them out to the SNP.
"Neither was true but we were feeble in our response. If Scottish Labour needs to rediscover its cultural and emotional ties to the Scottish identity, then the Labour party in England needs to embrace our English identity.
"I do not believe an English Labour Party will undermine solidarity with our colleagues in Scotland."
Reuse content