The last act of William Hague's distinguished parliamentary career will be to move a motion to stab the Speaker John Bercow in the back.
The Leader of the House, who is standing down as an MP at the election, wants to change Commons rules to make it easier for MPs to sack the Speaker.
At the moment it requires a public vote of all MPs, which can deter some opponents from speaking out in fear of reprisals in the future. The government's motion proposes making that vote a secret ballot.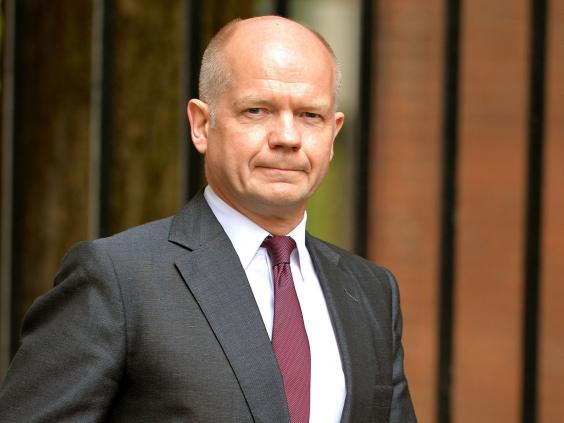 If the vote passes, which is likely because the government sprang the surprise after many Labour MPs had left Westminster for the election campaign, it will mean Mr Bercow will almost certainly face a battle to remain as Speaker when he returns after the election.
Here are just a few reasons why so many Tories want to stab the Speaker in the back.
He's downright rude
He even admitted it himself earlier this year: "Some critics say I'm bumptious and can be pompous. If people say that, there may be truth in it."
He 'bitch-slapped' the Prime Minister
The Speaker and David Cameron are not the closest of friends, despite being tennis partners once upon a time. Their rocky relationship was on show for all to see when he interrupted the Prime Minister during a Commons session last year to tell him he was taking too long to answer a question.
"I hadn't finished," protested Mr Cameron, to which Mr Bercow responded by saying, rather coldly: "He can take it from me that he has."
He regularly rants at ministers
He took exception to the then health minister Anna Soubry when she was determined to throw Andy Burnham off his speech - just one example of how wiling Mr Bercow is to ranting at Tory ministers. This was not the first time Ms Soubry was accused of trouble-making, however.
He wants to pull the House of Commons kicking and screaming into the 21st century
Mr Bercow wants to go down in history as the man who brought much-needed reforms to a building designed for 19th century politics.
While wanting to ensure the original purpose of the Commons was strengthened - by empowering MPs to hold the executive to account - Mr Bercow's main tranche of reforms have related to making parliament fit for 21st century life.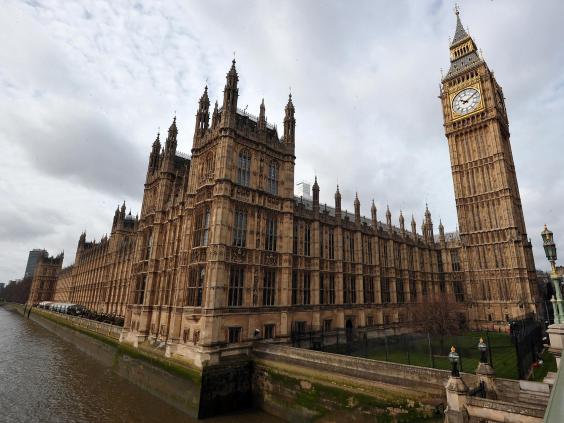 He has sought to make the job of being an MP more family-friendly by changing sitting hours, he wants to introduce online voting and wants to save money and make Parliament more environmentally friendly by cutting down on the vast amount of paper it prints every single day.
He tried to appoint a foreigner to run the House of Commons
There was much consternation when the beloved clerk of the House Sir Robert Rogers announced he was taking early retirement.
This was after persistent reports that his relationship with the Speaker of the House had become untenable. The Speaker had reportedly told Sir Robert to f*** off on more than one occasion in front of others.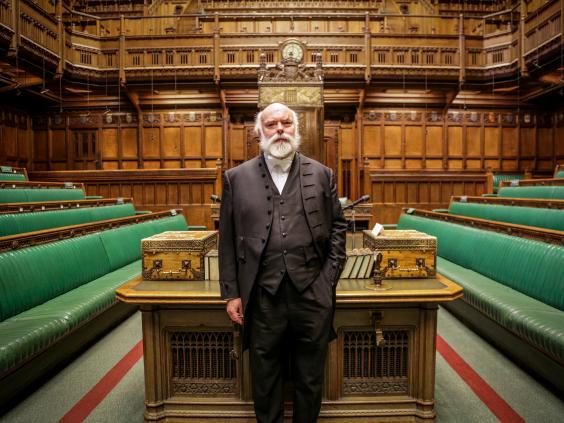 So there was outright uproar when Mr Bercow attempted to replace him with an Australian. The appointment of Carole Mills, who ran the Australia's parliament building, was blocked after a revolt by senior MPs.
How could someone with no experience of British parliamentary procedure be in charge of running the Commons, they asked?
He bans them from calling Ed Balls a 'muttering idiot'
He acts like he's headmaster and treats them like children
Mr Bercow likes to think he's above Cabinet ministers and their important roles running government departments. If he doesn't like what they're doing, he plays the role of headmaster and gives them lines to write.
On this occasion he told the then Education Secretary Michael Gove: "You are an over-excitable individual. You need to write out a thousand times: 'I will behave myself at Prime Minister's Questions'"
Reuse content