Prince George looks like a young Sir Winston Churchill, the baby's uncle Prince Harry, has said.
If so, the minor is one of the most famous current doppelgängers of Churchill, who once said "All babies look like me, but then, I look like all babies."
The comments were spoken to a reporter in Chile, where Prince Harry is currently on an official tour.
He told Virginia Araya, a presenter on national radio station Infinita, that George is "growing up, he is walking and he has big, chubby cheeks. He looks like a young Winston Churchill."
The 29-year-old royal was speaking during a reception in the country's capital, Santiago, to mark the Queen's official birthday.
The event was organised by the British ambassador to Chile Fiona Clouder, who invited the distinguished guest to her official residence last night alongside entrepreneurs and public figures in the arts and politics.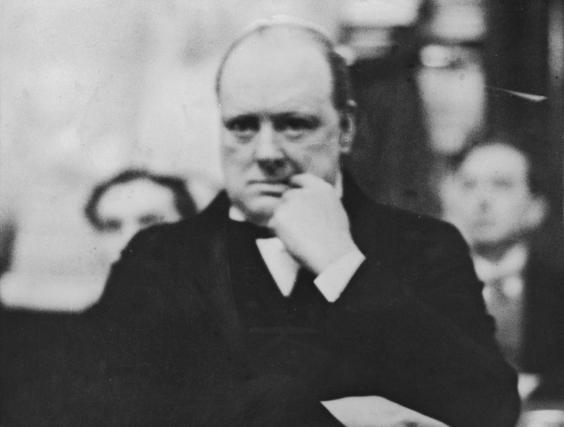 The future king turns one next month, and with facial features like Churchill he may be destined for greatness – coupled with the best education money can buy and connections which would make the prime minister blush.
Prince Harry, who is spending three days in Chile, watched the country's ill-fated World Cup match against Brazil today and has also received a marriage proposal.
A TV reporter wearing a tiara, Bernardita Middleton, said to the prince: "I am a Middleton, like Princess Kate. I be your next wife Haaaaaary," according to the Telegraph.
Reuse content