A pub landlord has found an ingenious way to bring in drinkers – by installing his own bus stop outside.
John Hawkridge, who bought the Gallipot Inn in Upper Hartfield, Sussex in 2013, said he had found a discarded bus sign in a hedge four miles up the road. He then erected outside his pub and slip a pub flyer in the slot where the timetable usually goes.
Now his bus stop has become official with local bus company, Metrobus, replacing the flier with an official timetable and petitioning the local East Grinstead County Council to officially recognise it as part of the route.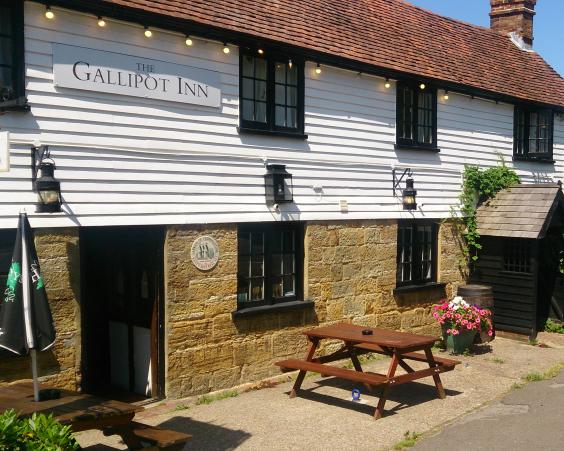 Mr Hawkridge, a retired vet who bought the pub to save it from closure, told the East Grinstead Courier : "It is just so funny – one of those silly things that has worked out so well. We are now getting customers bussing in from Tunbridge Wells and Crawley.
"We bought the Gallipot about two years ago and I just thought it would be good to have a bus stop by the pub. I put it there, I put in my own sign, and a couple of customers started queuing up. . . and buses started stopping."
Metrobus spokesman Nick Hill said: "For many years, buses have stopped on request on a 'hail and ride' basis near the Gallipot Inn and we have been asking the county council to install fixed stops to make it clearer to potential passengers that buses stop there.
"Unfortunately the council has been unable to do this. While the stop provided by the pub is welcome, it hasn't been formally recognised by the council and is therefore unofficial, but buses continue to stop in the vicinity."
Reuse content