A nationalist leader has warned that an independent Scotland would take revenge on unionist businesses supporting a No vote as the campaign for independence turned vicious.
With a new opinion poll showing the race is still neck and neck, the SNP's former deputy leader Jim Sillars said pro-union companies would face "a day of reckoning" if Scotland became independent next Friday.
Mr Sillars threatened that BP's operations in the North Sea could be nationalised and said a future Scottish Government would not be as "soft as we have been forced to be" as part of the UK.
Tellingly, Alex Salmond failed to criticise the remarks by his former deputy with whom he was out campaigning earlier in the week. But Labour said they amounted to a "clear threat" and were characteristic of what had become a campaign of "fear and intimidation" by nationalists.
Meanwhile, the most hardline criticism yet of moves for independence came last night from Deutsche Bank, Europe's biggest investment bank – claiming it could throw the country back into a depression the likes of which have not been seen since the 1920s and '30s.
Labour figures travelling with Ed Miliband told The Independent they are concerned by the increasingly unpleasant and well-orchestrated attempts by Yes supporters to disrupt their events.
Scottish Independence: For and against
Scottish Independence: For and against
1/23 Vivienne Westwood

YES: "I hate England. I like Scotland because somehow I think they are better than we are. They are more democratic."

Getty

2/23 Bob Geldof

NO: "This argument needs to be had among us all, you can't selfishly resolve it amongst yourselves by taking an easy opt-out clause."

Getty

3/23 Leonard Cohen

UNDECIDED: "People are trying to make their lives significant," he said. "[They] are engaged in a struggle for self-respect and significance."

Getty

4/23 James McAvoy

UNDECIDED: "If you vote for continued unification or independence there is no protest vote – that's it. And that could be it for decades, for centuries. There's no going back from it."

Getty

5/23 Bill Clinton

NO: "Unity with maximum self-determination sends a powerful message to a world torn by identity conflicts that it is possible to respect our differences while living and working together. This is the great challenge of our time. The Scots can show us how to meet it."

Getty

6/23 George Galloway

NO: "There will be havoc if you vote Yes in September. Havoc in Edinburgh and throughout the land and you will break the hearts of many others too… I know which side I'm on. I'm with JK Rowling. Just say No."

Getty

7/23 David Beckham

NO: "We want to let you know how very much we value our relationship and friendship. Of course regardless of your decision that will never change, however, my sincere hope is that you will vote to renew our historic bond which has been such a success over the centuries and the envy of the entire world. What unites us is much greater than what divides us. Let's stay together."

Getty

8/23 David Bowie

NO: "Scotland stay with us"

Rex Features

9/23 Eddie Izzard

NO: "You can be Scottish, you can be British and you can be European. We can have that. "I say have the parliament, have the more power, but be with us. Like David Bowie said, 'Stay with us Scotland' and I'm saying the same – don't go."

Getty

10/23 Frankie Boyle

YES: "It's an 'aye' (for Independence) from me, man."

Association of Online Publishers

11/23 Andy Murray

NO: "I started competing for Great Britain when I was 11. A lot of people forget that. I didn't like it when Salmond got the Scottish flag up at Wimbledon"

GETTY IMAGES

12/23 The Proclaimers

YES: 'Scotland has huge national resources, with its people, its wave power – all the possibilities that this country has...we need to take charge of our own affairs'

Gary Calton

13/23 Susan Boyle

NO: "I am a proud, patriotic Scot, passionate about my heritage and my country. But I am not a nationalist."

Rex Features

14/23 Chris Hoy

NO: "It will weaken the British team obviously if Scotland went separately, and it would be harder for the Scottish athletes, initially, to establish themselves in a new training environment, with new coaches, with a different environment altogether."

15/23 Alan Cumming

YES: "The evidence is clear - in the past 15 years we have become stronger economically, socially, culturally and globally. The world is waiting for us and I know Scotland is ready."

Kalpesh Lathigra

16/23 Emma Thompson

NO: "Why insist on building a new border between human beings in an ever-shrinking world where we are still struggling to live alongside each other?"

Carlo Allegri, Reuters

17/23 Billy Bragg

YES: Independence would "create a new settlement that puts people before profit. Those in England who believe that our own society needs to be rebalanced along similar lines should wake up and join the debate"

Getty Images

18/23 Marcus Brigstocke

NO: "If Scotland go their own way (based on fingers crossed, f**k the Tories, William Wallace bollocks it'll be a damn shame. Still wish 'em well"

19/23 Rod Stewart

NO: "I'd hate to see the union broken after all these years. It's always been a spiritual home - but as I don't live there I shouldn't comment on independence. If it's good for the Scots I'm happy."

PA

20/23 Sean Connery

YES: "As a Scot and as someone with a lifelong love for both Scotland and the arts, I believe the opportunity of independence is too good to miss"

Rex Features

21/23 Al Kennedy

NO: "Salmond has the warm potato head of a man who is Scottish and – we hope – no threat"

Rex Features

22/23 Annie Lennox

YES: "There is an opportunity for something innovative and visionary. Scotland could have some kind of new, ethical, visionary stance and it could take on some fresh ideas. That could be amazing, really amazing."

Getty Images

23/23 Morrissey

YES: "They must cut ties with the United King-dumb. I love Scotland, and I love the Scottish spirit and they do not need Westminster in the least."

Getty Images
They added that the situation had got worse in the last few days and all their visits now had a heavy police presence.
Mr Salmond has consistently denied that such disruption is coordinated or condoned but this is treated with considerable scepticism by the Better Together campaign.
At a press conference on Thursday, Yes supporters heckled the BBC's political editor Nick Robinson as he pushed Mr Salmond about the impact of independence on the Scottish financial sector.
Mr Sillar's remarks came after a string of businesses including RBS, John Lewis and Virgin warned of the risks of an independence vote.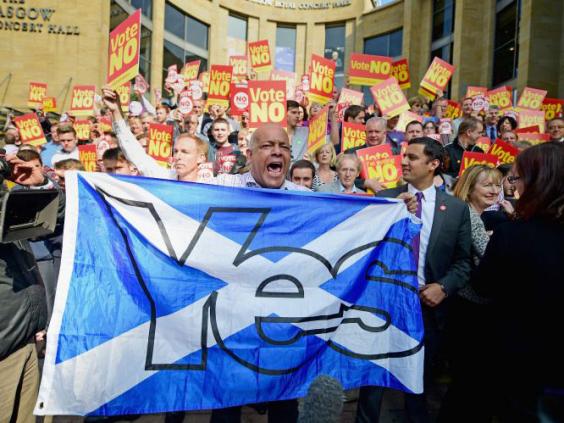 Speaking from his campaign trail, he said that employers were "subverting Scotland's democratic process".
"This referendum is about power, and when we get a Yes majority, we will use that power for a day of reckoning with BP and the banks," he said. "The heads of these companies are rich men, in cahoots with a rich English Tory Prime Minister, to keep Scotland's poor poorer through lies and distortions. The power they have now to subvert our democracy will come to an end with a Yes."
He added: "BP, in an independent Scotland, will need to learn the meaning of nationalisation, in part or in whole, as it has in other countries who have not been as soft as we have forced to be. We will be the masters of the oil fields, not BP or any other of the majors."
A spokesman for Yes Scotland said: "Jim is a passionate campaigner. The current Scottish Government's proposals for an independent Scotland are set out in great detail in the white paper – including the job-creating powers Scotland so badly needs – and that is what people are voting for."
The Labour MP for Glasgow South West, Ian Davidson, said they showed the Yes campaign's "mask had slipped".
"His words are a clear threat to anyone who points out the true costs of separation to the people of Scotland," he said.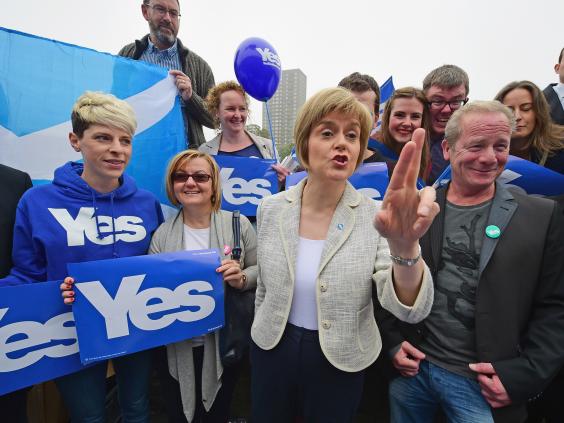 "The Yes campaign has been a campaign of fear and intimidation from the start. Many people have been silenced. Now those who put their head above the parapet get pot shots from desperate nationalists."
In a sign of how seriously the prospect of a Yes vote is being treated in Westminster, George Osborne and Bank of England Governor Mark Carney announced that they were pulling out of G20 talks in Australia so they could be in the UK for the result.
The Chancellor said he had taken the decision because of the "economic risks" of independence, while the Bank of England said Mr Carney would still attend the meeting but would return home early.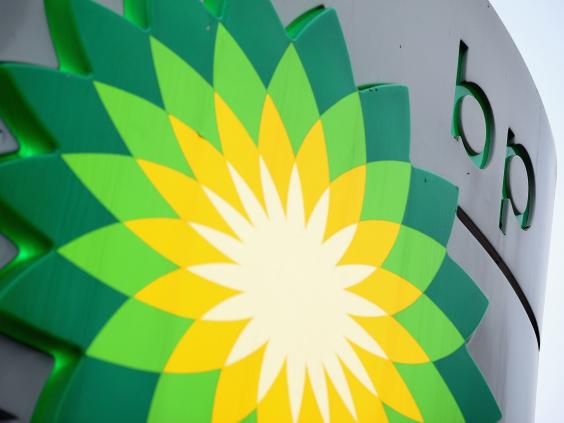 Their concern was underlined by a lengthy statement from Deutsche Bank, signed by Deutsche Bank board director David Folkerts-Landau, which said: "A Yes vote would go down in history as a political and economic mistake as large as Winston Churchill's decision in 1925 to return the pound to the Gold Standard or the failure of the Federal Reserve to provide sufficient liquidity to the US banking system, which we now know brought on the Great Depression in the US.
"These decisions – well-intentioned as they were – contributed to years of depression and suffering and could have been avoided had alternative decisions been taken."
It also warned starkly against hopes that Scotland would follow independent Norway, Denmark and Sweden because its economy is totally different. Norwegian oil and gas production is not expected to decline like Scotland's, Denmark has more high-value manufacturing and Norway has its own currency, allowing it to manage its economic cycle easily.
And it cautioned that an independent Scotland would need to hike interest rates in order to prevent global investors moving their money to bigger, less risky countries.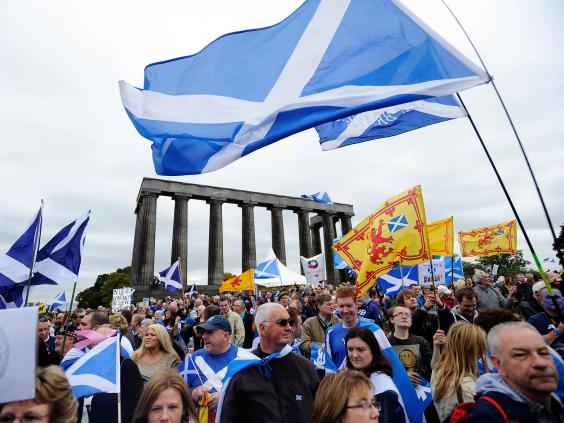 Meanwhile, the pound rallied sharply last night to end the week broadly where it was before the shock YouGov poll last weekend as it appeared the No vote camp was again gaining the upper hand. Against the dollar it jumped more than a third of a cent to $1.6267.
More positively for the Yes camp, Lloyds bank clarified that it would not cut jobs if it moved its registration base south of the border after independence, while the chairman of pubs giant JD Wetherspoon poured water on the many extreme claims and threats being hurled at the Yes campaign by businesses this week. Tim Martin told The Independent: "I think there's been a massive amount of nonsense talked, especially by businessmen, about Scottish independence. There's no reason why Scotland shouldn't thrive as an independent economy if that's what Scots want."
The latest opinion poll on the referendum, published today, showed the result is on a knife-edge. When undecided voters were excluded, it revealed that 51 per cent of Scots intend to vote No on 18 September with 49 per cent saying they will vote Yes.
It means that the final decision is likely to rest on which way the hundreds of thousands of undecided voters go.
The ICM/Guardian survey suggested that 17 per cent of the country fell in this category, so campaigners on both sides will be desperately racing to win them over in the few days left before the country heads to the polls.