The glamour, the costumes, the excitement – ski ballet had it all. Sadly, it won't be appearing in all its dazzling form at the Sochi Winter games after being scrapped from official competitions.
In 1988 and 1992 ski ballet was part of the Olympics as a " demonstration sport" designed to raise its profile and promote it to a wider audience.
Sadly, although popular in the '80s and '90s the sport failed to catch on and was resigned to history in 2000 when the International Ski Federation stopped all formal ski ballet competitions.
Competitions were a mixture of choreographed flips, rolls, leg crossings, emotional gesticulations and spins performed on a smooth slope and in typically flamboyant '80s costumes.
Commentary from a 1985 ski ballet competition in Breckeridge, which held competitions over the '80s, gives a clue of the gems we missed, including:  "He's got some emotion in this run."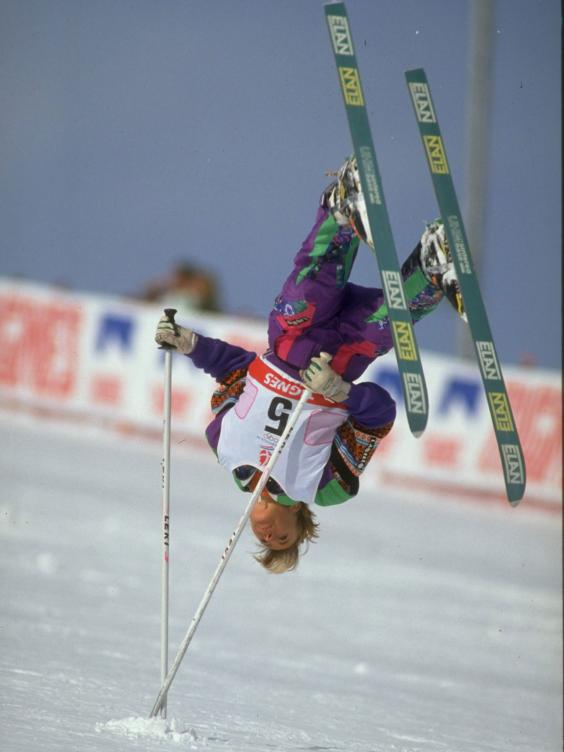 Stars of the sport include Suzy Chaffee, better known by her on-screen nickname Suzy Chapstick when she was a spokesperson for the brand during the 1970s.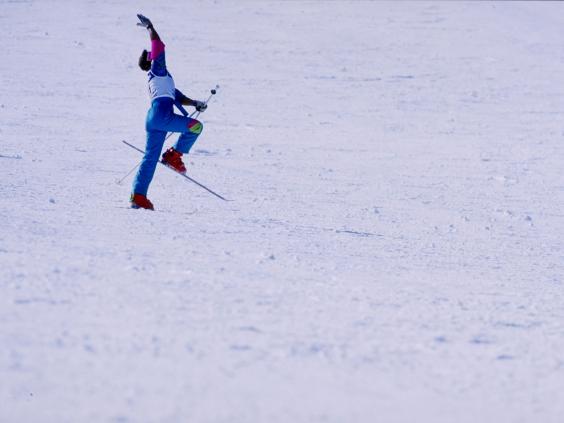 Performances were decided by a panel of judges, similar to ice skating competitions today.
A to Z of the Winter Olympics
A to Z of the Winter Olympics
1/26 A is for Alpine

Or rather non-Alpine. If/when (delete as to your levels of optimism/pessimism) Team GB medals fail to arrive keep your ears open for British officials opining how tough it is being a "non-Alpine" nation. Scores highly in Winter Olympics bingo.

2/26 B is for Bjoerndalen

Winter Olympics spotters badge to anyone familiar with Ole Einar. The 40-year-old Norwegian biathlete is aiming for a record-equalling 12th Winter Olympic medal.

3/26 C is for Cool Runnings

It rather ruins the legend to point out that Jamaica have a bobsleigh team in the Games for the sixth time. The originals came in 1988 and had their story turned into a successful film.

GETTY IMAGES

4/26 D is for Death

These are dangerous Games. The Georgian luger Nodar Kumaritashvili (pictured) was killed on the eve of the 2010 Games, while in 1964 the Australian teenage skier Ross Milne and the British luger Kazimierz Kay-Skrzypecki were killed in practice runs. In 1992, the Swiss skier Nicolas Bochatay died after colliding with a snow machine.

5/26 E is for Eddie the Eagle

Now 50, Edwards pops up every four years to relive Calgary 1988. His fame is international; just last week he was interviewed by the New York Times. He remains, said the paper, "a synonym for fun-loving underdogs".

6/26 F is for Flowers

In 2002, the 19th Games, Vonetta Flowers, a sprinter from Alabama turned bobsleigher, became the first black athlete to win Winter Olympic gold.

7/26 G is for Ganga

Jean-Claude Ganga of the Congo summed up the corruption that engulfed the Salt Lake City bid. Known as the "human vacuum cleaner" for his willingness to hoover up anything going, Ganga was expelled from the IOC having allegedly accepted bribes of $300,000.

8/26 H is for Harding

Harding's husband Jeff Gillooly arranged the "hit" on her great rival Nancy Kerrigan but the man hired to put her out of action and clear Harding's path to gold in 1994 botched his attack. Both made Lillehammer, Kerrigan won silver, Harding came eighth and was later banned for life. She became a boxer.

9/26 I is for Innsbruck

The only two-time hosts. In 1976, the Games were awarded to Denver but the city's citizens voted not to allow public funds to be spent on them. They were hurriedly moved to Austria.

10/26 J is for Jacobellis

So there you are, moments from Olympic glory on your snowboard - time to show off with one more little trick... Lindsey Jacobellis fell over in Turin in 2006 to squander a three-second lead.

11/26 K is for Klammer

The Austrian won a solitary gold medal but it was the manner in which he skied to downhill glory in 1976 that puts Franz Klammer among the greats. He flew downhill in Innsbruck, teetering on the edge of disaster to win by 0.33sec.

12/26 L is for Lord Lucan

It was over a breakfast in St Moritz that Robin Dixon was persuaded by his cousin, one Lord Lucan, to give the sport of bobsleigh a go. Fifty years ago, in 1964, Dixon and Tony Nash won Britain's last gold in the event.

13/26 M is for Miracle on Ice

Lake Placid, 1980, the scriptwriters dream: a young US ice hockey team triumphs over the Soviet Union, overwhelming favourites for gold. In the key game against the Soviets the US goalie, Jim Craig, made 39 saves as the underdogs won 4-3. Disney turned it into a film.

14/26 N is for Norway's curlers' dress sense

Perhaps the hours of winter darkness leave them craving a bit of colour but in the cold light of day, the Norwegians have come up with some shockers. For Sochi they will be sporting a do-not-adjust-your-sets zigzag pattern.

AP

15/26 O is for Oldest skier in town

Prince Hubertus of Hohenlohe-Langenburg was the oldest competitor in Vancouver four years ago. Now, aged 55, he's back, slaloming for Mexico, the country of his birth.

16/26 P is for Piste parties

"If you've ever tried to ski when you're wasted, it's not easy," said Bode Miller, now the most decorated US skier, ahead of the 2006 Games. He partied his way through them and failed to win a medal.

17/26 Q is for Quad

The quadruple jump is the trick without which no male skater can win gold, the toughest challenge in the sport. In 2010, the Russian Evgeni Plushenko brilliantly nailed it. His US rival Evan Lysacek didn't attempt it but still won gold. Dark tales of corruption gripped the Russian media.

18/26 R is for Rebagliati

The Canadian won the first snowboard gold in 1998 and promptly tested positive for marijuana. He was stripped of his medal but had it returned when it was realised dope was a "restricted" rather than "prohibited" substance and the restriction didn't apply to snowboarding. Clear?

19/26 S is for Snow

Or no snow. The Russians have been stockpiling the stuff for two years just in case.

20/26 T is for Torvill and Dean

Britain's moment of perfection in the 1984 Games: it remains the most-watched sporting moment in British history with 24m viewers.

21/26 U is for USA

The only country to have won gold at every Winters. Britain is one of a dozen to have taken part in every Games, unfortunately that's not what counts.

22/26 V is for Voyevoda

The Russian already has two Olympic bobsleigh medals but plans to return to his true sporting love after the Games – he's a professional arm wrestler.

23/26 W is for Walt Disney

The ceremonies for the 1960 Games, held in Squaw Valley, California were overseen by Disney, chairman of the Pageantry Committee.

Getty Images/Hulton Archive

24/26 X is for X Games

Freestyle skiers and snowboarders are divided on whether this is the main event or the Olympics, with its desperation to appeal to a younger audience.

25/26 Y is for Youngest

In 1932 Britain's Cecilia Colledge was 11 when she took to the ice. Four years later she won figure skating silver at the grand old age of 15.

GETTY IMAGES

26/26 Z is for Zimbabwe

Luke Steyn becomes the first Zimbabwean to compete in the Winter Games, although he has been based in Europe and the US since the age of nine.
Reuse content