It might not be a very scientific indication of how an unborn baby is doing, but it must be quite reassuring all the same when your child-to-be pops you a thumbs up on the ultrasound.
This image was posted on Reddit by user meancloth alongside the caption 'recent ultrasound result looks good', and has been viewed nearly 2 million times in 24 hours.
There was further good news too, with another user noticing the 'Baby A' on the monitor and the parent confirming that they are expecting twins.
With so many ultrasounds taking place each day it was inevitable that the antithesis to thumbs up baby would be out there somewhere, and indeed another proud father quickly commented with a scan of his son flipping the bird in the womb: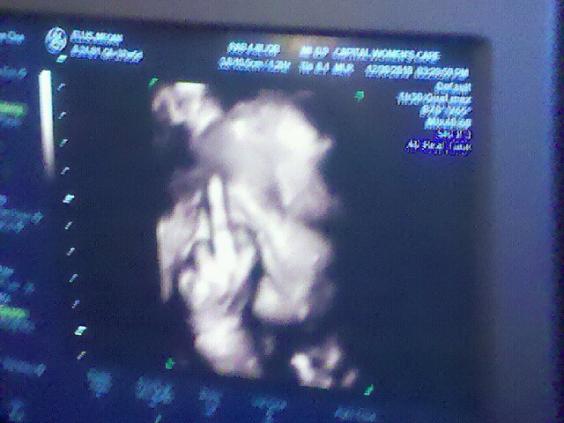 Fingers crossed we'll see an infant doing 'smoking gun' hands before the year is out.