Royal Navy sailors away from their families have sent a touching message to their mums at home on Mothering Sunday.
Crew members from HMS Dauntless lined up on the flight deck to form the word "Mum", with two kisses underneath.
The photo was taken by the ship's Lynx Mark 8 helicopter, which was on a training flight.
The message was sent on behalf of the ship's entire crew of 210 service personnel, who are keeping the destroyer operational as it patrols the Gulf to deter piracy.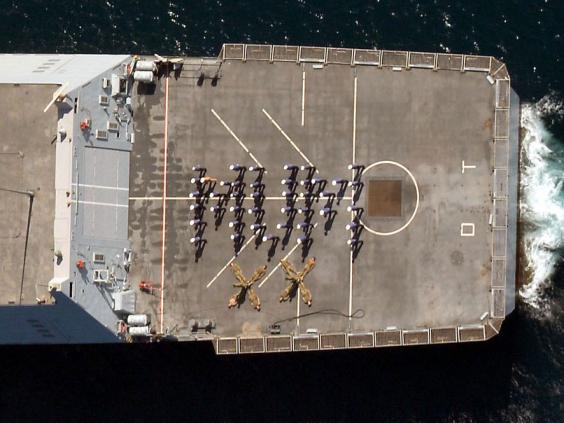 Commander Adrian Fryer, the ship's most senior officer, said: "When we are away from home the support of our families and loved ones is incredibly important in helping us to carry out our tasks to the best of our abilities.
"We are all so grateful for the amazing support we have received from home in the last few months and it is great to be able to send a rather different Mother's Day e-card while we are deployed."
HMS Dauntless left Portsmouth, its home port, at the beginning of January for a five-month routine deployment.
Reuse content