In a year punctuated by tragedy and conflict, the unlikely winner of 2014's Top English Word is not a word at all – but the heart emoji.
For the first time ever, an ideograph has been named the Top Word of the Year by analysts at the Global Language Monitor (GLM), who have revealed that variations of the symbol for love have been used billions of times a day across the world.
Around 1,000 recognised characters are currently used to portray an emotion, expression, a state of mind, a person, place or object - with another 35 to be made available over the next year, according to the organisation.
Analysts also revealed that a word did not claim second place on the list either, as the heart was followed by "#", widely used on social media, with "vape" coming in third.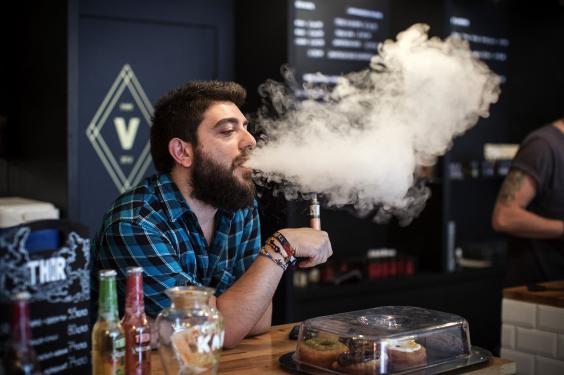 Fourth on the list was "blood moon" while "nano" came in fifth.
Other words to top the list include "photo bomb", "caliphate", "bae", and "clickbait".
Meanwhile, Ebola topped the annual list of names, while 'Hands up, don't shoot' was the most popular phrase - used by protesters who called for action after the shooting of black teenager Michael Brown in St Louis, Missouri in August.
Last year, "404", the internet error message, was the most popular word.
Since 2003, GML has been publishing Word, Phrase, and Names of the Year lists with the intention of documenting a history of the English language.
To make their findings, the GLM analyses the Internet, including blogs, as well as the top 250,000 print and electronic news media outlets, and new sources including Twitter.
Words and concepts are then tracked according to their frequency, contextual usage and appearance in global media outlets.
But rather than lamenting the death of the English language, GLM President Paul JJ Payack argues that the use of symbols are merely part of its evolution.
The stories that defined 2014
The stories that defined 2014
1/13 Sport

21 November

Sheffield United withdraws its offer to its former player, the convicted rapist Ched Evans, to use its training facilities, following a public backlash against the club

Getty Images

2/13 Tech

9 September

The Apple Watch launches, in the hope that 'wearable technology' will become commonplace

AP

3/13 Politics

22 May

In the European Parliament elections, Ukip comes top with 26.5 per cent, Labour polls 24.5 per cent and the Conservatives 23 per cent. The result presages a year of electoral success for Ukip: the party wins two by-elections, at Clacton in Essex and Rochester in Kent

Getty Images

4/13 Eurovision

10 May

Bearded drag act Conchita Wurst wins the Eurovision Song Contest for Austria with her song 'Rise Like a Phoenix

EPA

5/13 Marriage

28 September

The American actor George Clooney marries the British human-rights lawyer Amal Alamuddin in Venice

AP

6/13 Privacy

31 August

A user posts on an online bulletin board a list of celebrities of whom he or she claims to have explicit photographs and videos. The list comprises mostly female actors, singers and other public figures, including Jennifer Lawrence, Kim Kardashian, Rihanna and Kirsten Dunst. Soon after, images of Lawrence and others begin circulating on file-sharing sites. The hacker claims to have taken the images from Apple's iCloud back-up service

AFP/Getty Images

7/13 Royalty

8 September

The Royal Family announces that Kate Middleton and her husband Prince William, Duke of Cambridge are expecting a second child

Getty Images

8/13 Charity

15 July

Chris Kennedy, a golfer from Florida, uploads a video of himself pouring a bucket of icy water over his head, and nominates three friends to undergo the challenge 'or donate $100 to the ALS Association'. Within weeks, more than $50m is pledged to various motor neurone disease charities, as the craze to emulate Kennedy's feat goes viral. Pictured here, Kylie Minogue gives herself a soaking.

9/13 Hacking

24 June

Rebekah Brooks, the former editor of 'The Sun' and chief executive of News International, is cleared of all charges related to phone hacking. Her former lover, ex-colleague and one-time Conservative Party director of communications, Andy Coulson, however, is found guilty of conspiracy to hack phones

AFP/Getty Images

10/13 Space

12 November

After a 10-year, four billionmile journey, the European Space Agency probe Philae landed on comet 67P. Amid excitement about the apparent success of the mission, attention turns to a British scientist, Dr Matt Taylor, involved in the mission – in particular, his striking shirt depicting scantily clad cartoon women

PA

11/13 Nationhood

18 September

The Scottish referendum returns a conclusive decision in favour of continuing the union with the United Kingdom: the Yes vote, led by Alex Salmond, polls 45 cent, the No vote 55 per cent

EPA

12/13 Television

March, April, October…

First, Jeremy Clarkson uses the term 'slope' on 'Top Gear' in a context that some believe is racist; a few days later, it emerges that Clarkson, in footage not broadcast, has used the word 'nigger' in a nursery rhyme. Finally, in October, he and his 'Top Gear' film crew flee an angry crowd in Argentina who believe a licence plate (H982 FKL) on a car used in filming is a reference to the Falklands

AFP/Getty Images

13/13 Justice

8 January

An inquest jury rules that Mark Duggan, whose death in Tottenham, north London, sparked the August 2011 riots, was lawfully killed by police

Rex Features
GLM's top words, phrases and names this year represent some five continents, which continues to confirm the ever-expanding nature of the English language, its website explains.
"Each emoji represents an emotion, expression, or state of mind, or a person, place or thing, so much so, that we see the birth of the AlphaBorg or AlphaBit," said Mr Payack.
"The English Language is now undergoing a remarkable transformation unlike any in its 1400 year history —  its system of writing, the Alphabet, is gaining characters at amazing rate." he added.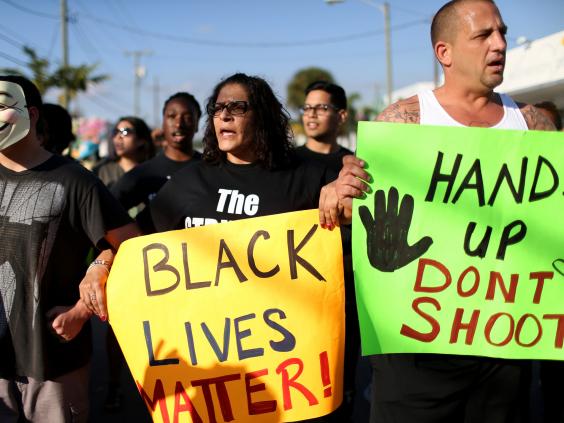 The Top Words of 2014
1. The Heart ♥ Emoji (for love) —  The Heart ♥ Emoji (for love) is the Top Word of 2014.  Each emoji represents an emotion, expression, or state of mind, or a person, place or thing.
2. Hashtag  — The re-invented pound-sign becomes evermore powerful.
3. Vape  — Smoking an electronic or e-cigarette, shorthand for vaporize, or vaping.  Vapers are banned from indoor vaping in New York and other locales.
4. Blood Moon — Four total eclipses of the moon in eighteen-month span.  Some Christians see it as the presaging a "lunar apocalypse".
5. Nano — From Greek for dwarf, small; now 1 billionth of a meter, and any number of words surrounding nano technology.
6. Photo Bomb — Breaking into a 'pre-arranged" photograph without authorization resulting in often humorous outcomes. 
7. Caliphate — Literally, a land ruled by an Islamic Caliph typically governed under Sharia Law.
8. (White) privilege — The alleged advantages of having lighter colored skin in a diverse society.
9. Bae — Term of endearment for one's object of desire.
10. "Bash" Tag — Using a hashtag to undermine your frenemies.
11. Transparency —  That state of government openness that is apparently unachievable in the Western World.
12. Sustainable — The Jimmy Carter of words; keeps getting stronger since it was WOTY  in 2006.
13. Clickbait — A link  you just have to click on, though its more of a paid-for bait-and-switch.
14. Quindecennial  —  Fifteen year anniversary; 2014 is the quindecinnal of the 21st century.
15. Comet — Comet 67p has a visitor from the Rosetta Spacecraft.
Reuse content